C'ville Images is back with our first photo presentation of Fall 2015 and it promises to be a good one! On Thursday, October 8th, at 7 pm. we will return to C'ville Coffee for a narrated slideshow presentation of vintage Charlottesville photographs.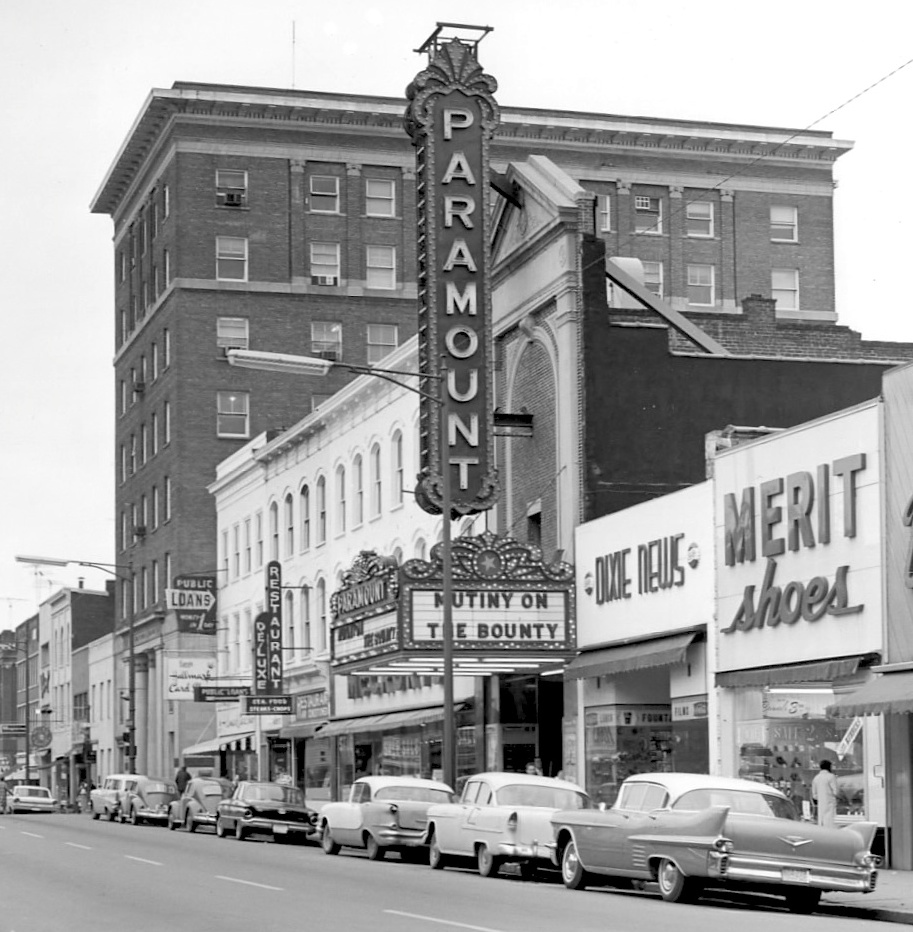 We will be looking at the history of The Paramount Theater and Downtown Charlottesville through an extensive selection of photos we've put together, many of which have never been shown before in public. The Paramount Theater was an anchor of downtown during the middle of the 20th Century and is again since it reopened in 2004. We will look at this classic theater in depth and also explore Main Street around the theater and the changes that have occurred here over the years.
Our guest speaker this month is Sandy DeKay from The Paramount. Sandy is Assistant to the Theater Director and the unofficial theater historian. She has a BA in History from UVa. and loves the history of motion pictures and in particular the emergence of Hollywood in the first half of the 20th Century as great movie houses like the Paramount were being built across the U.S.
A significant portion of the proceeds from this show will go to The Paramount to support the "Bring Back the Blade" campaign which will restore the iconic Paramount sign to the front of the theater. Click on The Blade icon below to get your button and be part of making history!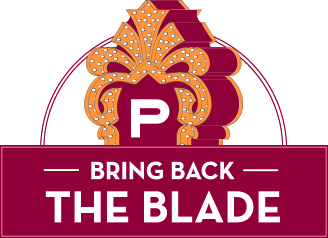 To purchase tickets for this show contact Steve Trumbull. Admission is $10. Just let Steve know how many tickets you'd like to reserve and he'll reply with instructions on how to purchase them. Our shows tend to sell out quickly so reserve yours soon!
Below is a sneak preview of just a few of the images that will take you back in time to the mid-20th Century in Charlottesville.  These photographs are from the Roseberry Archives at C'ville Images but Ed's work is only some of what we'll feature at the show.  We have assembled a large selection of images of this part of town from a wide range of sources.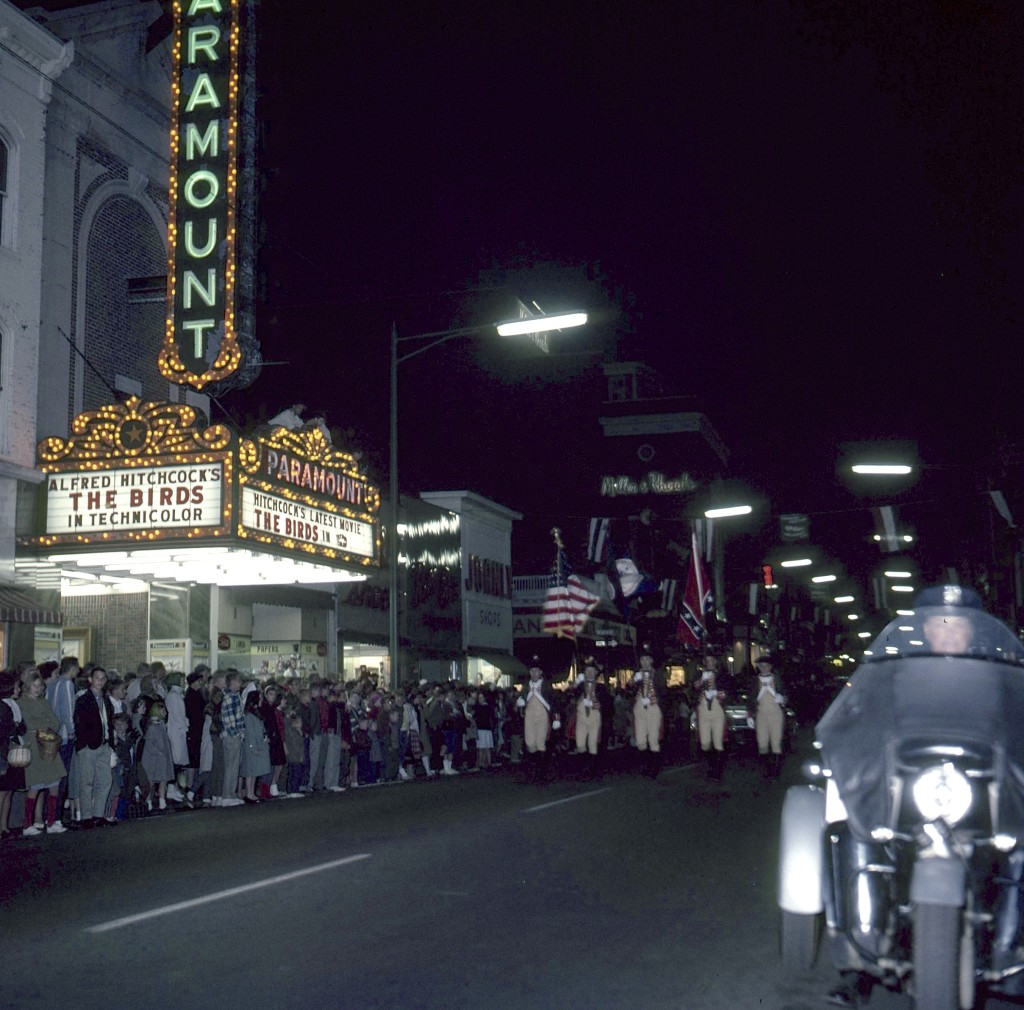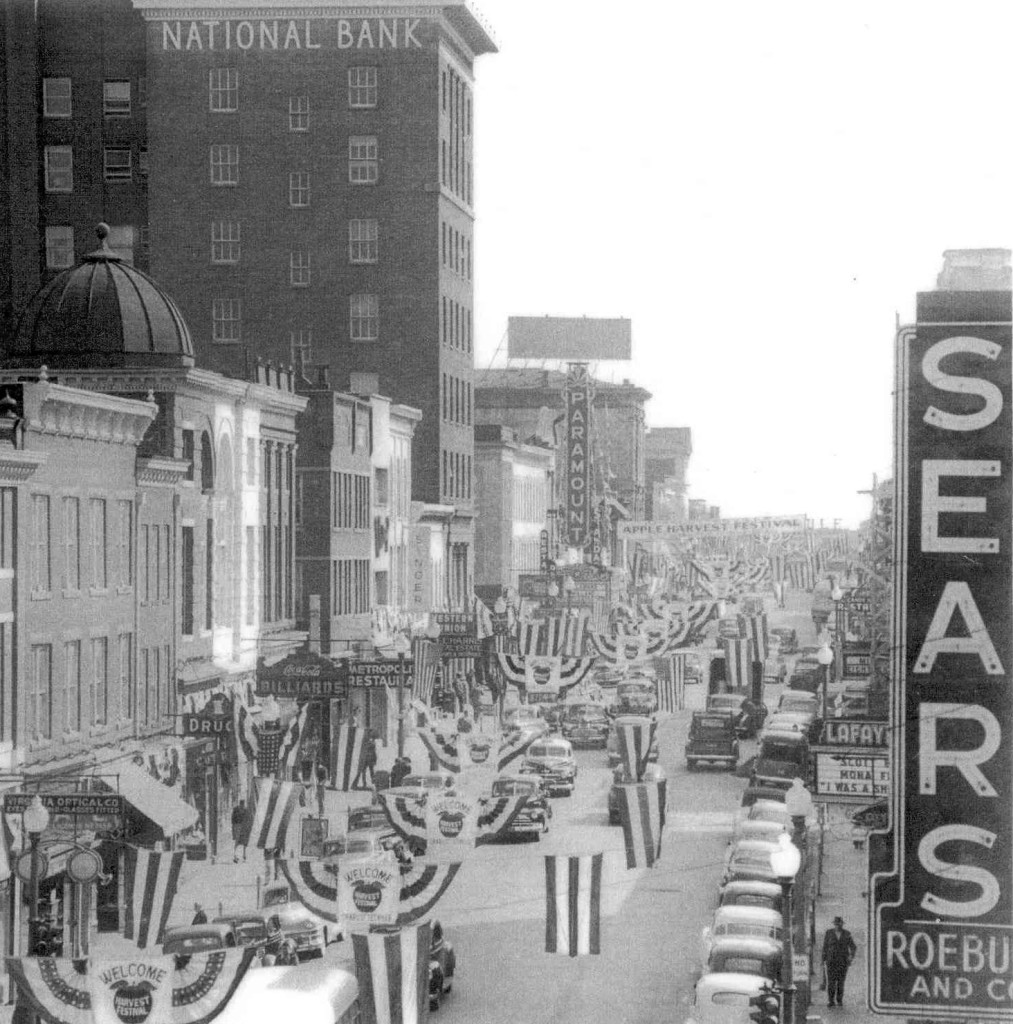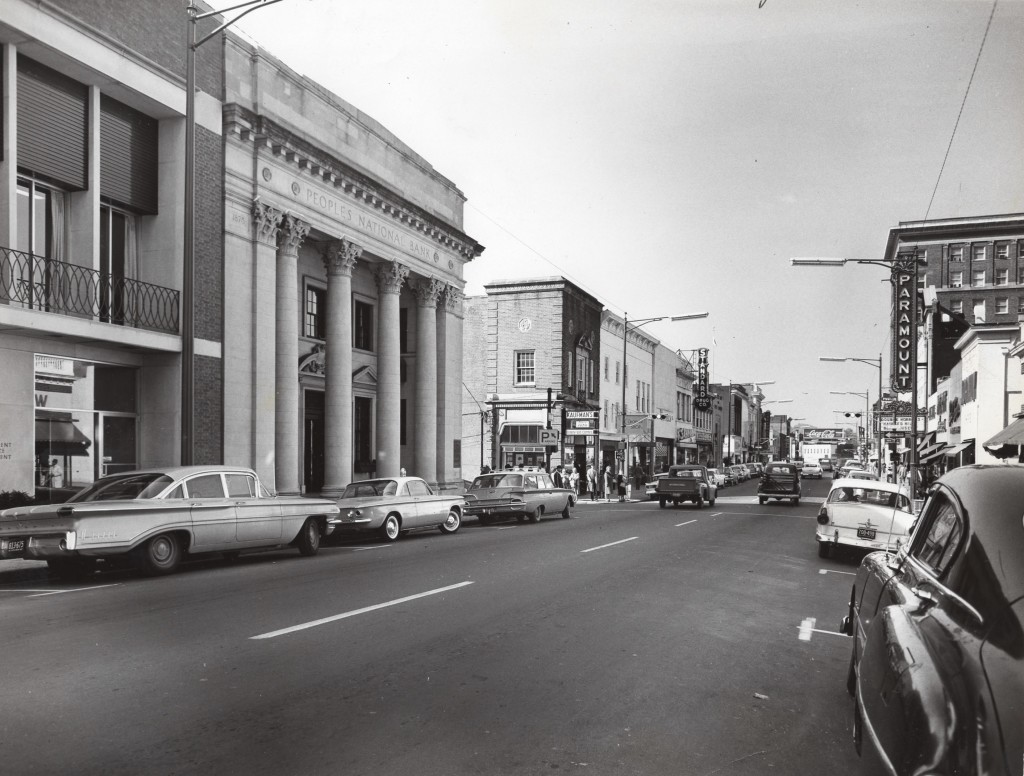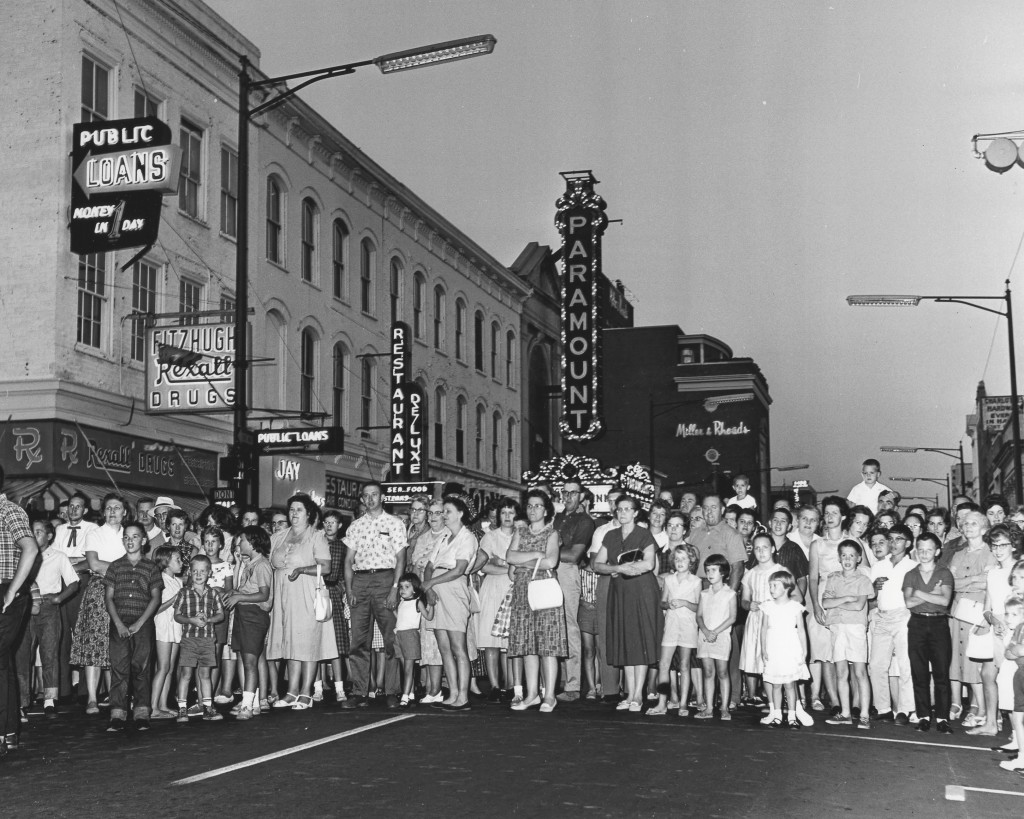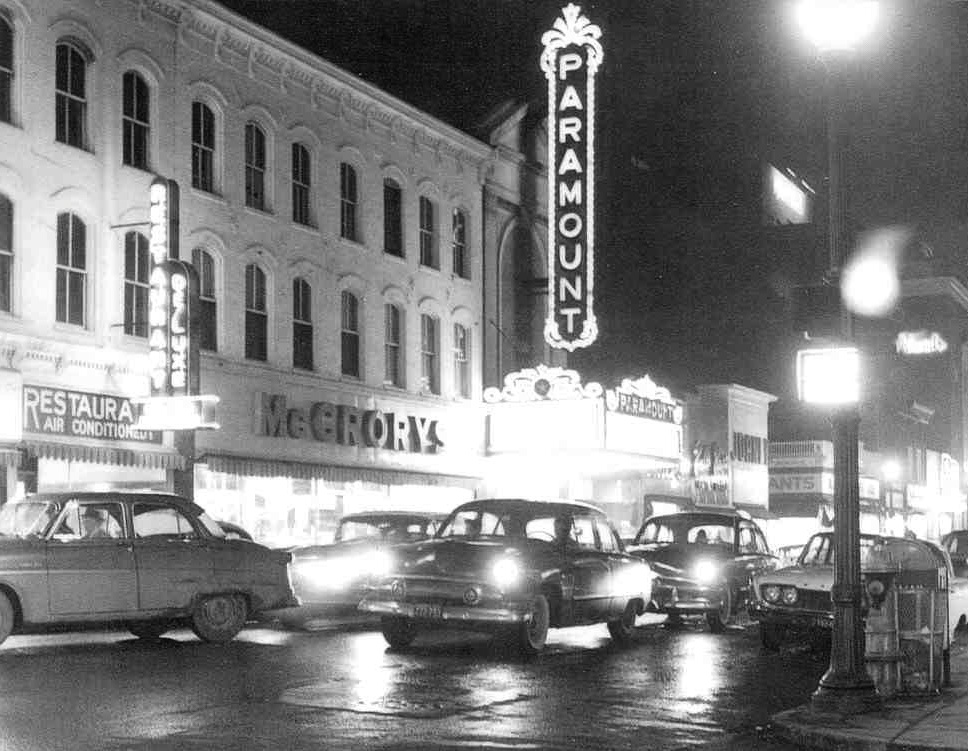 Photographs by Ed Roseberry from the Roseberry Archives at C'ville Images. All the photographs in this post are copyrighted and may not be used without permission.