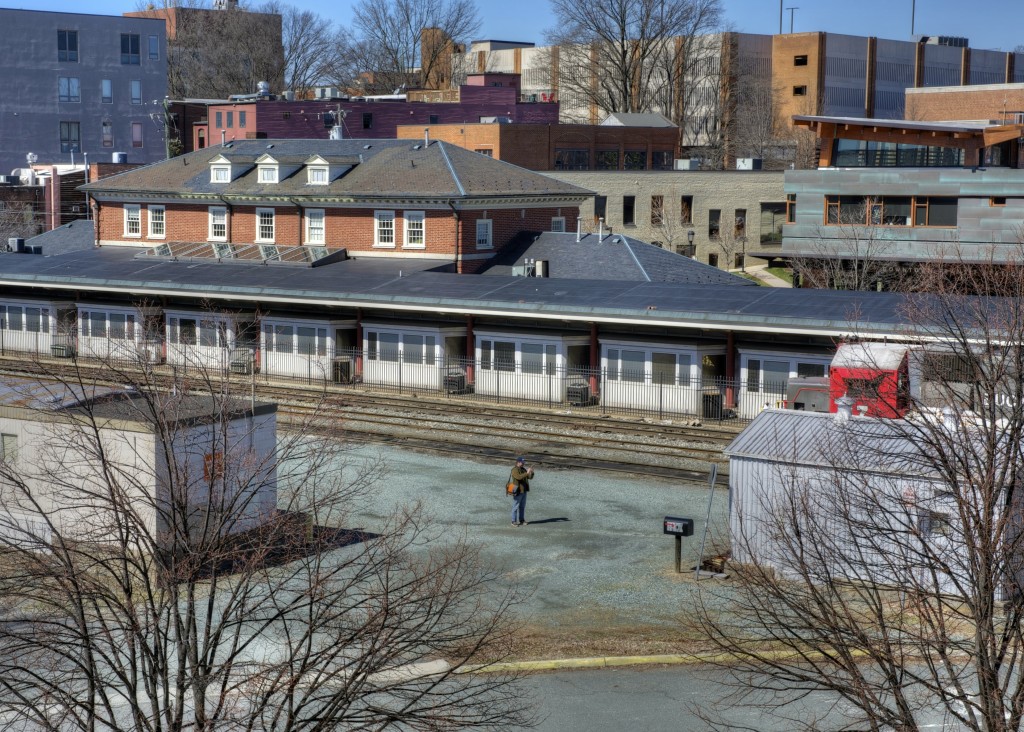 Steve Haske is a professional illustrator and graphic designer here in Charlottesville and in his spare time he wanders the streets of C'ville looking for things to sketch. Anything is game: people, street scenes, old barns, coffee shops, construction sites.  C'ville Images recently caught up with Steve on a Sunday outing with Urban Sketchers Charlottesville, a local chapter of an international group of artists (both amateur and professional) who meet up and sketch for fun. Steve is seen here near the Belmont Bridge, waiting for his fellow sketchers to arrive, and scoping out the location for potential subjects.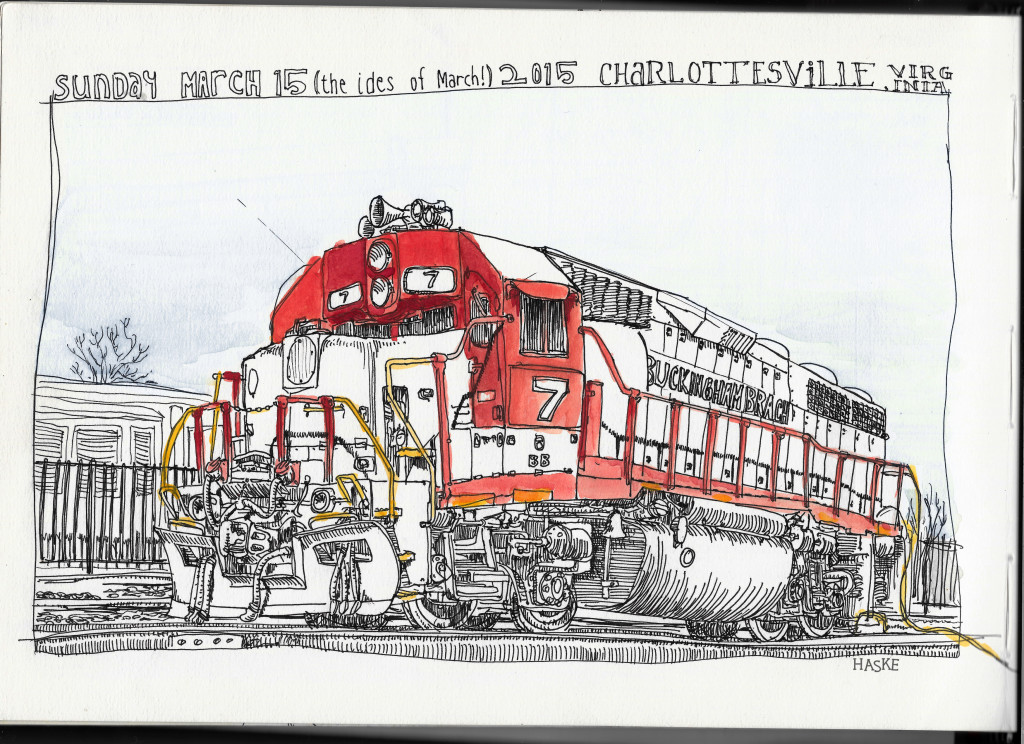 Steve's drawing of Buckingham Branch engine #7.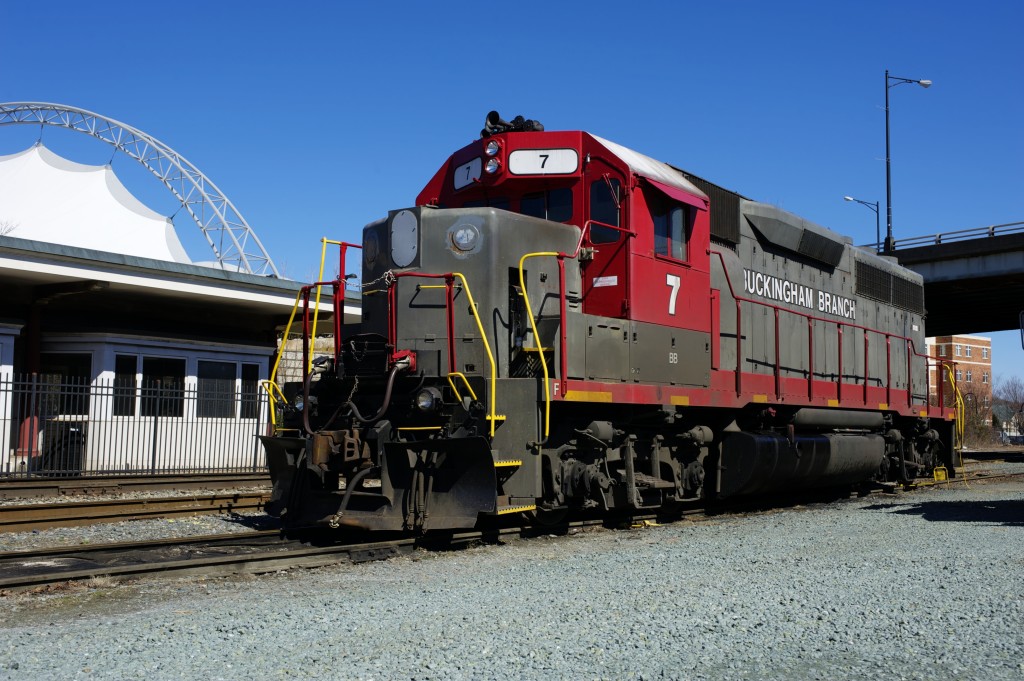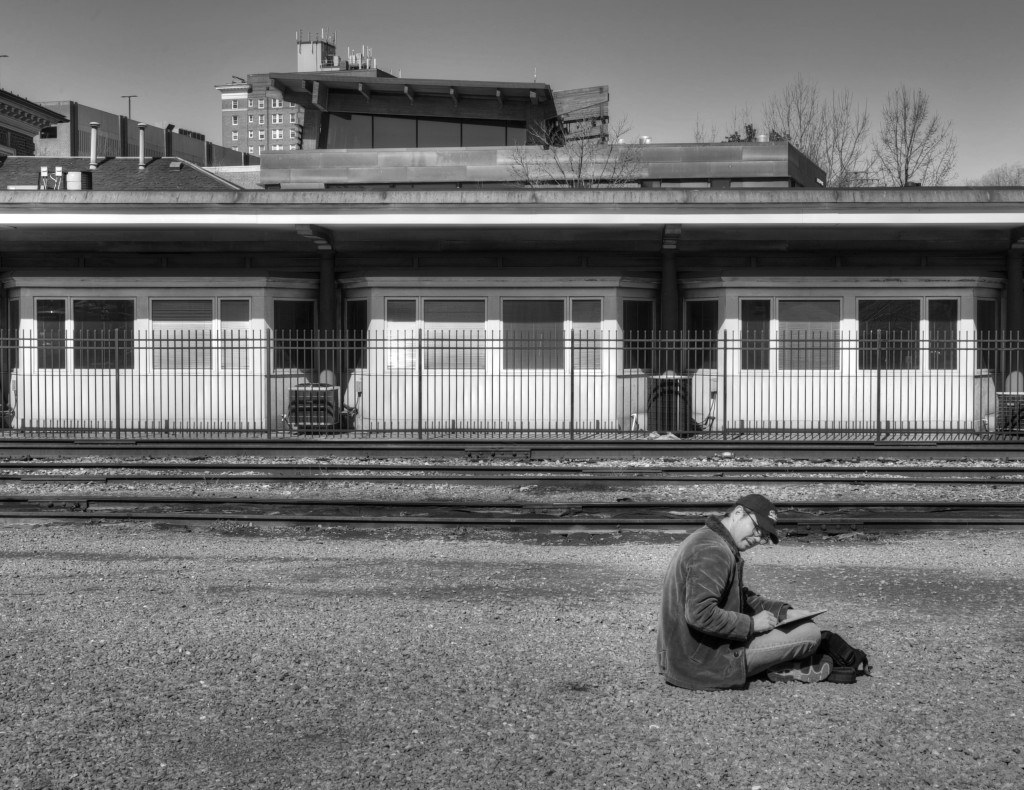 The artist at work.
We hope to show more of Steve's work in future posts along with the work of other artists in the Urban sketchers group. Meanwhile you can see more of Steve Haske's drawings here.
We featured another member of the Urban Sketchers, Jessie Chapman, last year in this post.
All work is copyrighted and should not be used without permission