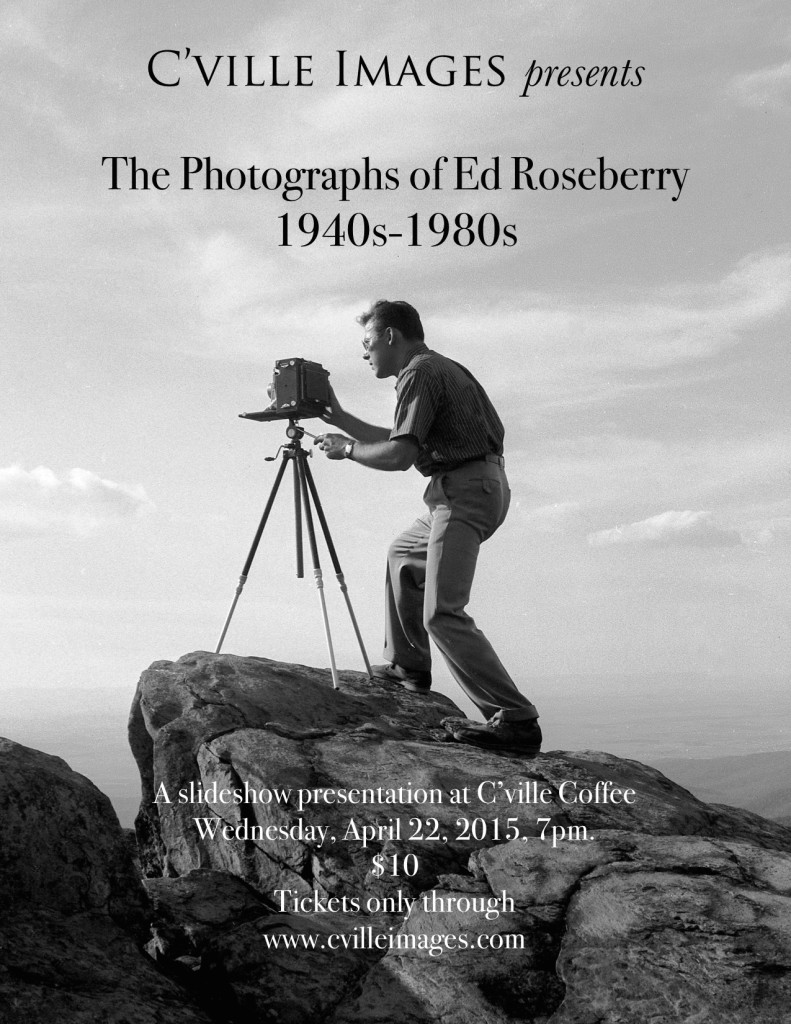 Ed Roseberry has been a big part of C'ville Images from the beginning and we have done multiple shows, talks, and exhibits with Ed over the last few years.  This latest show gathers together some of the best photographs from those presentations.  If you have not attended our past shows with Ed, this is the one to see!  Even if you have had the pleasure of seeing Ed's work and hearing him tell the stories behind the images, this program offers a nice retrospective and, as always, we will add in a few newly-scanned photos that have not been shown before.
This summer we'll be celebrating Ed's 90th birthday, so come out to meet Ed and wish him well. Tickets for the program are $10 which is split between Mr. Roseberry and C'ville Images and supports the work we continue to do together.
April 22 is a Wednesday- a change from our usual second Thursday shows- so mark your calendar and order tickets today!  This show will be getting some media coverage and we anticipate a sold-out show.  Tickets are ONLY available in advance, and must be pre-paid. We won't be selling tickets at the door.
To reserve yours just contact Steve Trumbull and let him know how many you'll need and he'll reply with payment instructions.
Thanks for your support of Ed Roseberry and C'ville Images!