This is the third in a series of posts focusing on C'ville businesses operating in older buildings and thereby contributing to the historic and architectural preservation in Charlottesville.
Grand Market is a small gourmet grocery store on West Main Street and specializes in Mediterranean and Middle Eastern Foods. A family-run business with well-stocked shelves and friendly service, it has managed to stay in business despite the rapid changes and development occurring around it.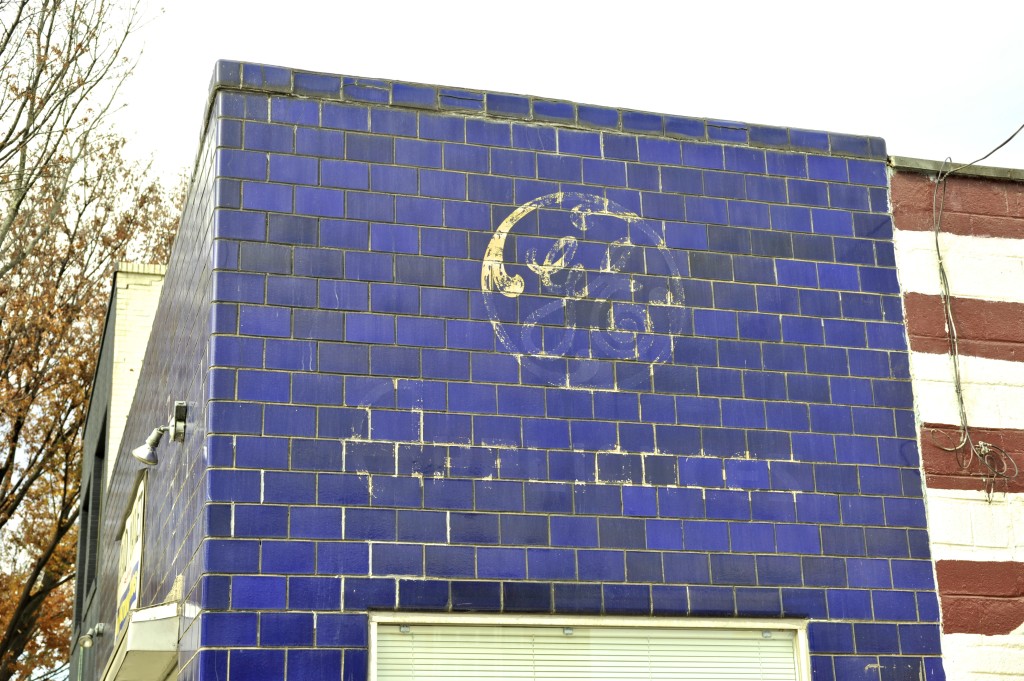 The shop occupies a long standing building on the 300 block of West Main, the exterior of which has been virtually unchanged for decades. The blue tile facade still bears the GE logo which reveals the building's former life as an appliance store.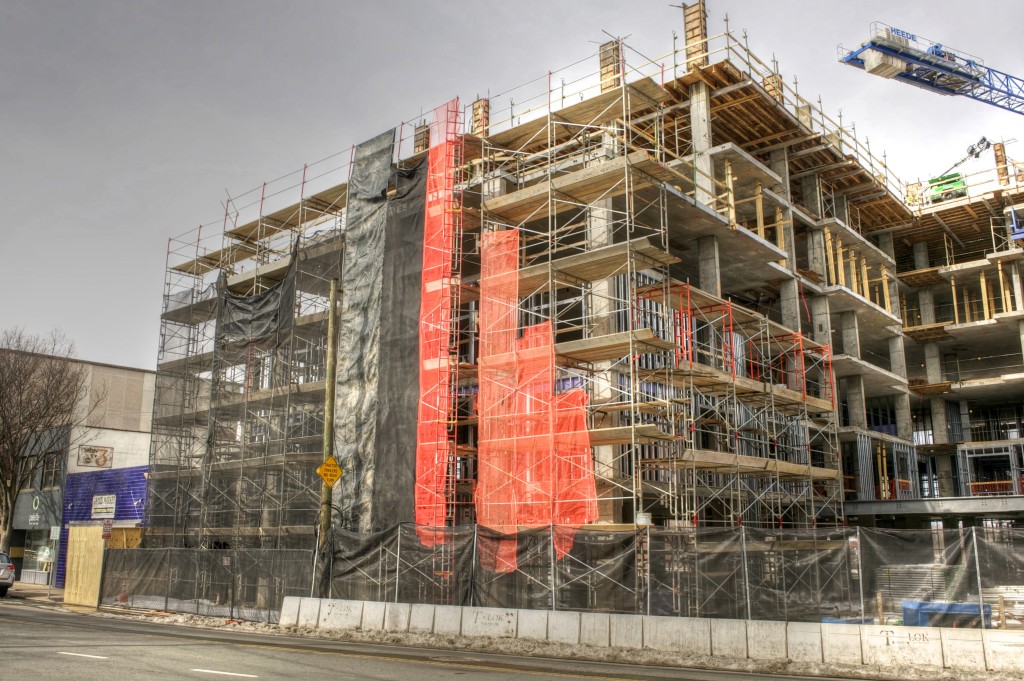 Despite the construction of a large hotel next door, the owner of the small shop hopes his small grocery continues to succeed. He hopes, in fact, the hotel might bring him some added business. He told C'ville Images he has loyal customers but parking is not ideal at this location.  Still, he makes enough money to keep his children in college.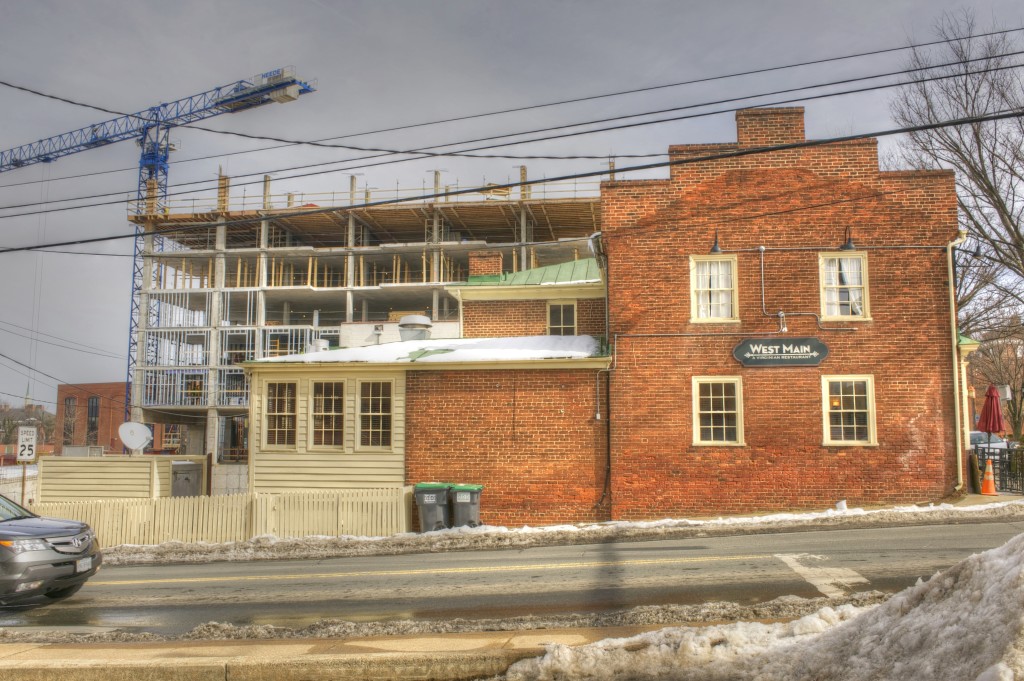 This building (now West Main Restaurant, but for many decades also a grocery store) and the blue-tiled building Grand Market occupies are two of the very few buildings remaining from the Vinegar Hill neighborhood that was mostly demolished with the "urban renewal" program in the early 1960s.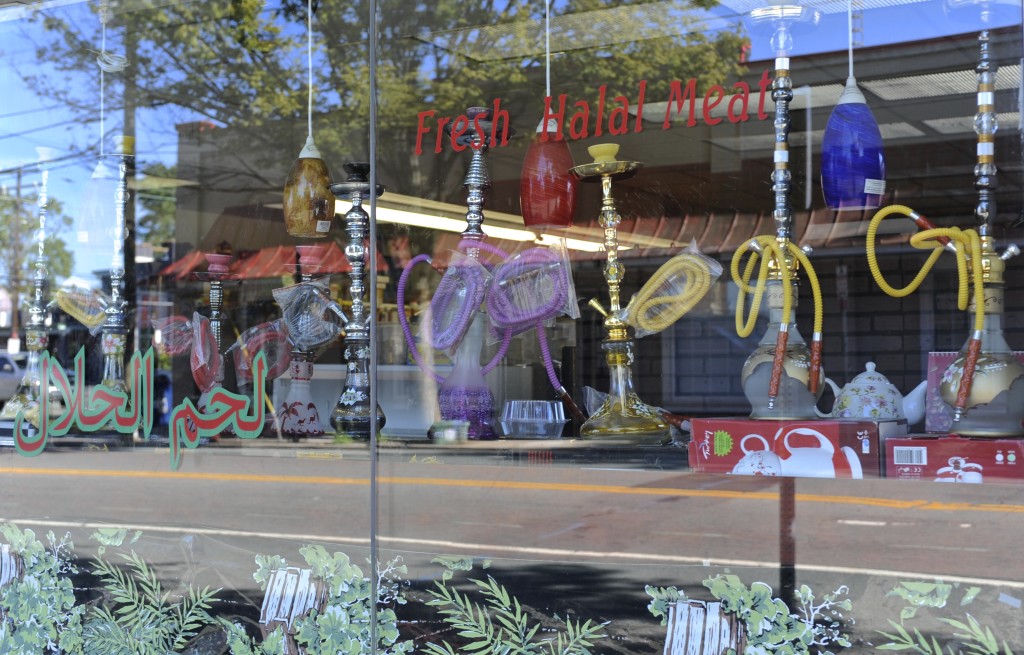 The Grand Market doesn't limit its offerings to groceries.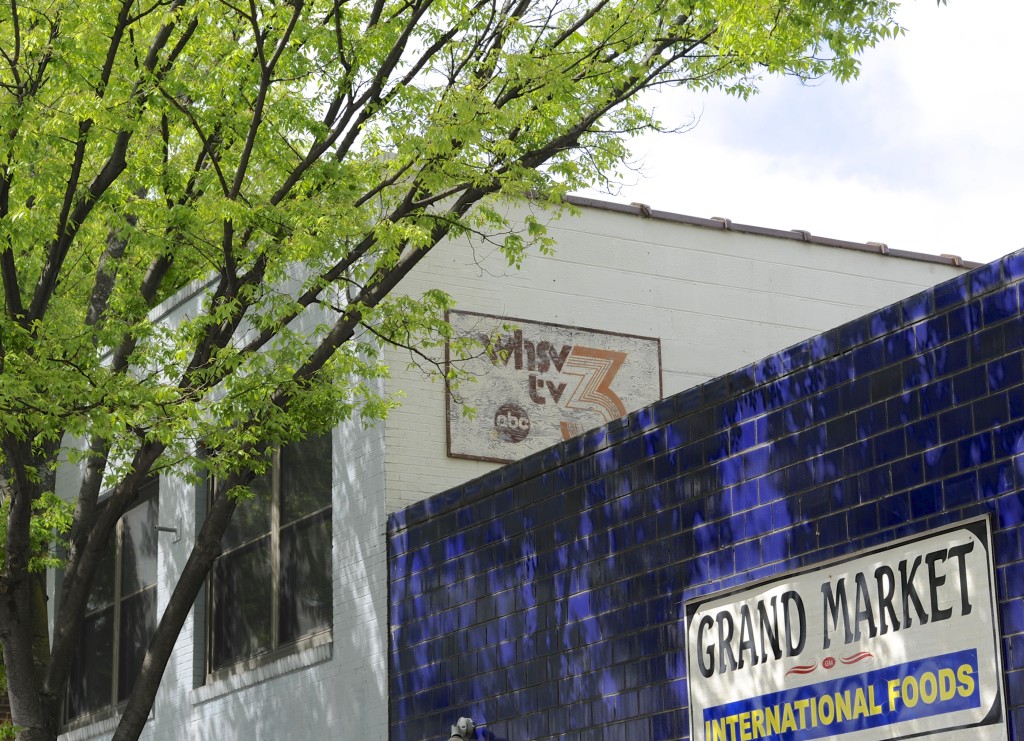 A partially hidden "ghost sign" reveals another one of the neighboring businesses from years past.

The side of the building displays one of West Main Street's murals.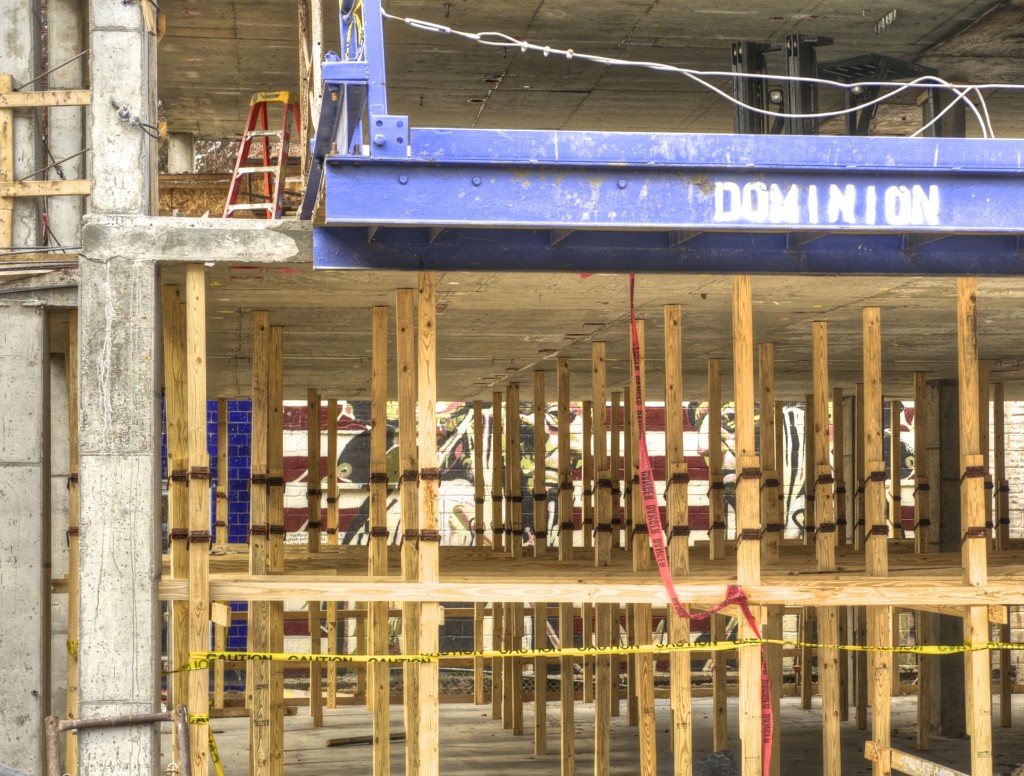 However, with the new hotel going up, this mural will be obscured.

All photos © Trumbull Photography/C'ville Images