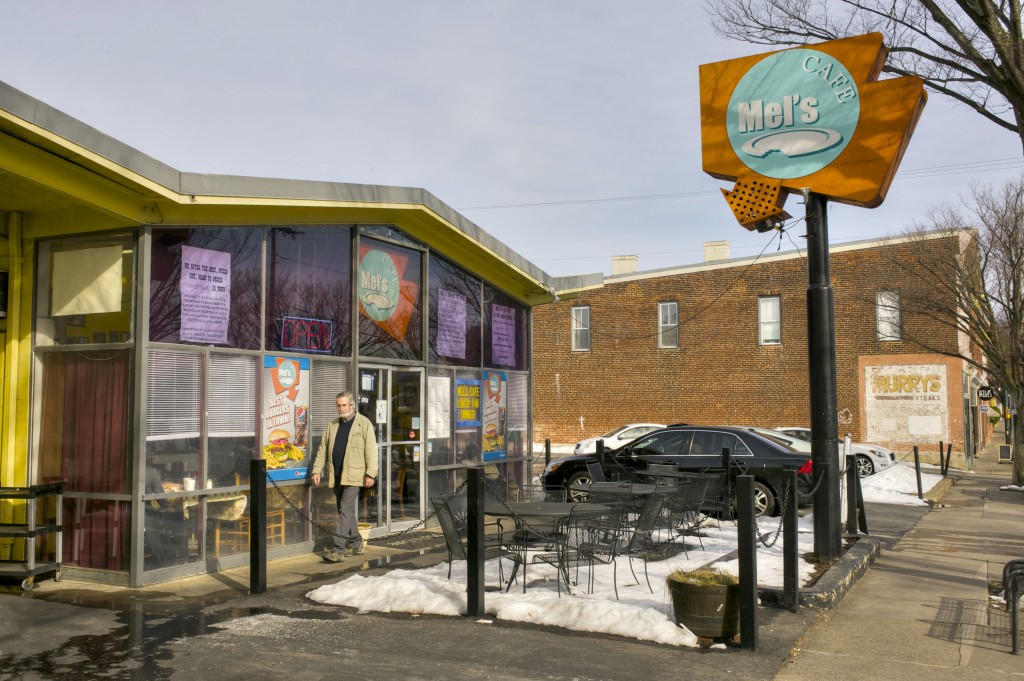 Photographer John Shepherd has been taking photographs of street scenes in Charlottesville for decades and his earliest work includes photos of West Main Street dating to the early 1970s. John (seen in the above image on a recent walk along West Main St.) will be joining C'ville Images on Thursday, March 12th, 2015 to co-narrate a photographic history of West Main in Charlottesville over the past century or more. We will include some of John's work but many other photographers as well. The program will reveal the remarkable changes that have occurred here over the years.
Below are just a handful of John's images of West Main. More of his photography from Charlottesville (and around the world) can be found here.
Tickets for the upcoming show ($10 ea.) are almost sold out but can still be had by contacting us.
 All photographs are copyrighted and may not be used without permission.