C'ville Images explored Poe at UVA in our recent post with history researcher Lisa Bergstrom, and now you can explore many more Poe-connected towns and landmarks from New England to South Carolina in the book, "Poe-Land" by J.W. Ocker.
Here are a few of Charlottesville's Poe-related sites with Ocker's book in place. If you're a fan of E.A. Poe, history, or travel, buy the book and enjoy the journey into Poe-Land yourself- by automobile or armchair.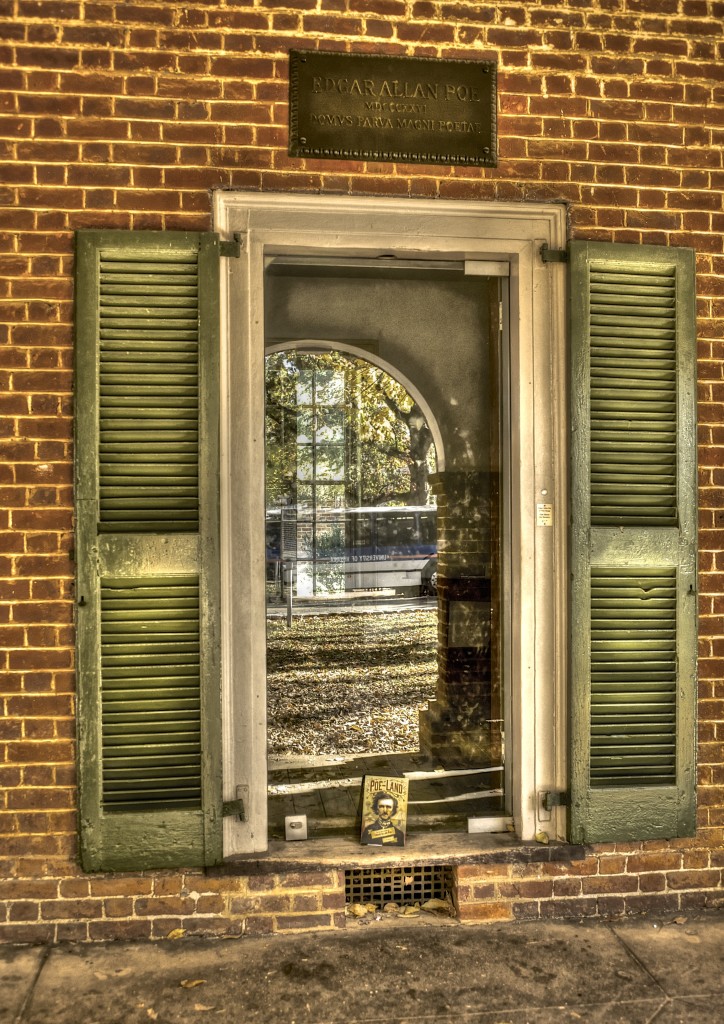 The doorway to #13 West Range, kept as a shrine to Poe at UVA since 1909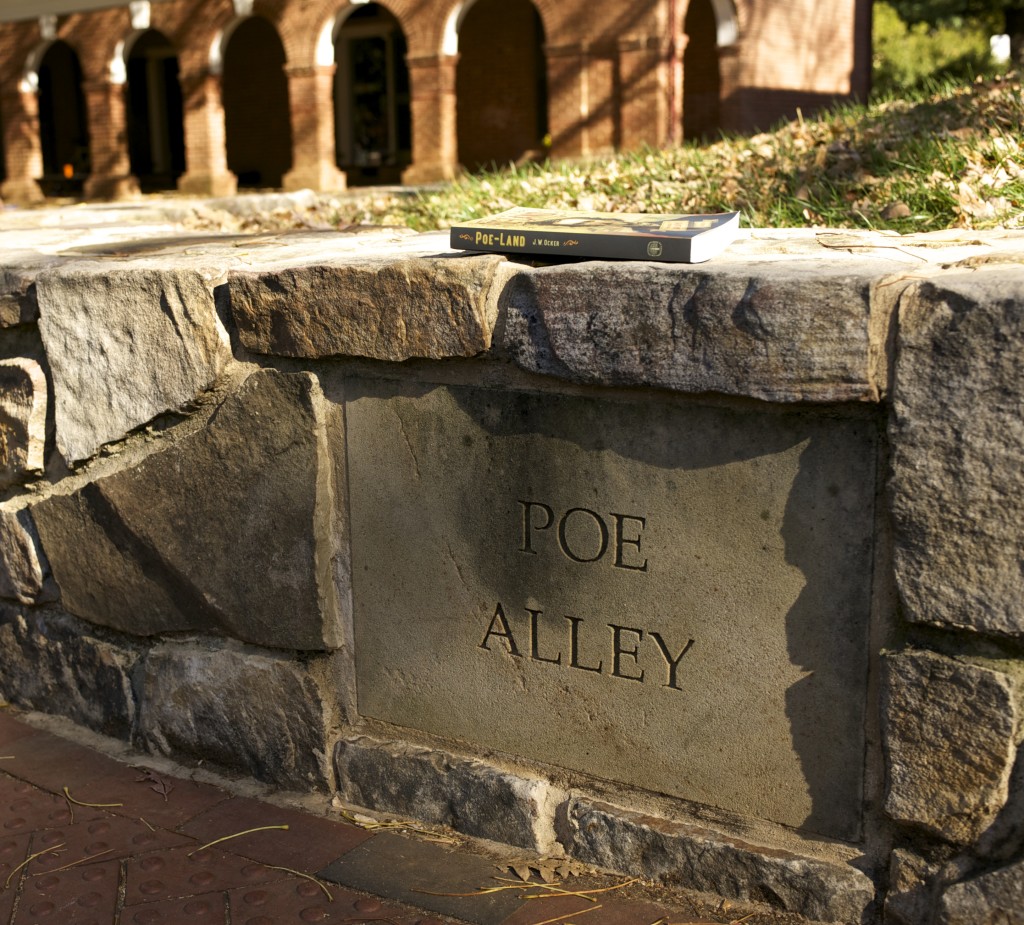 The entrance to Poe Alley in the Academical Village at UVA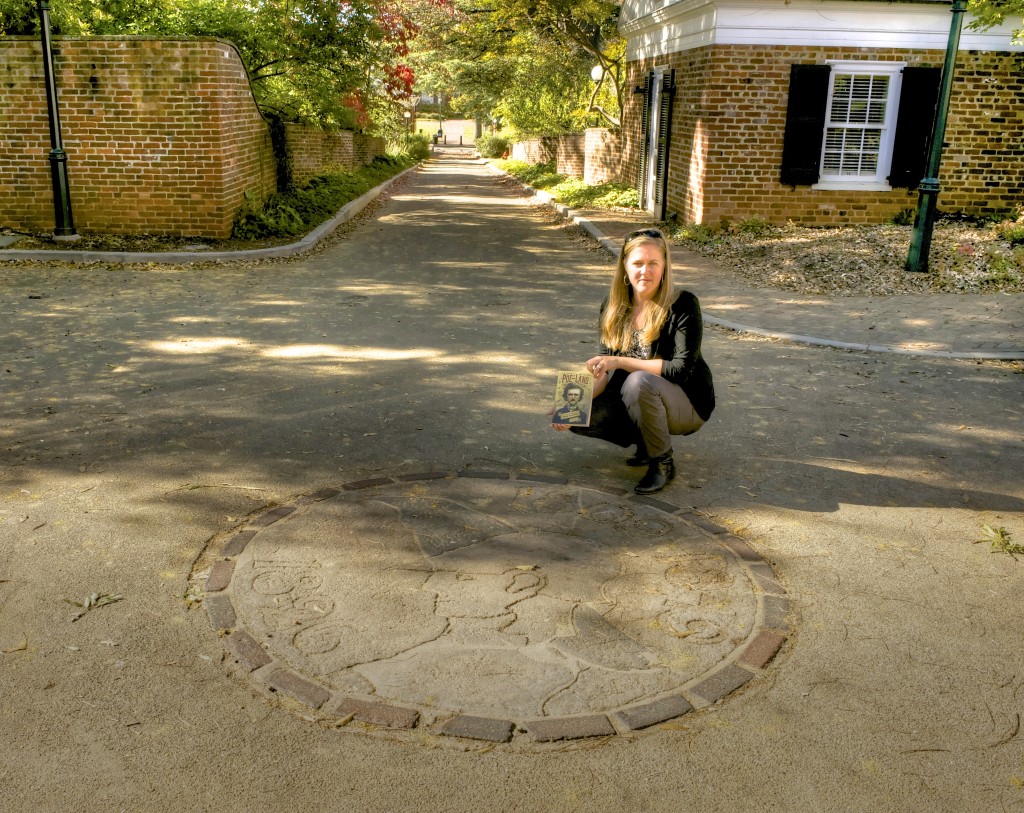 Karyn Trumbull with "Poe-Land" at the medallion dedicated to Poe at the top of Poe Alley. The medallion includes the dates of Poe's life, 1809-1849, as well as the date he attended the University, 1826.  In the middle of the marker is a Raven (background) and the bust of Pallas Athena (foreground), both connected with the Poe poem "The Raven."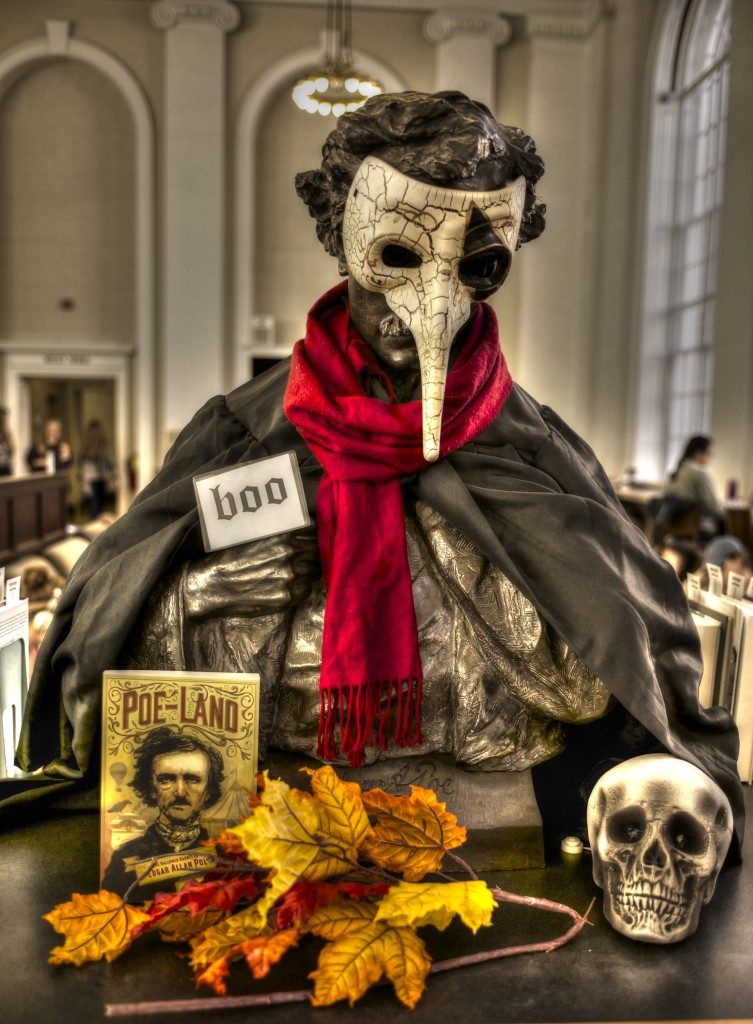 A bust of E.A. Poe by sculptor George Julian Zolnay was unveiled at UVA 115 years ago this month. The bust currently resides in Alderman library, often decked out for the latest holiday, perhaps none more appropriate for Poe than Halloween.
© 2014 C'ville Images