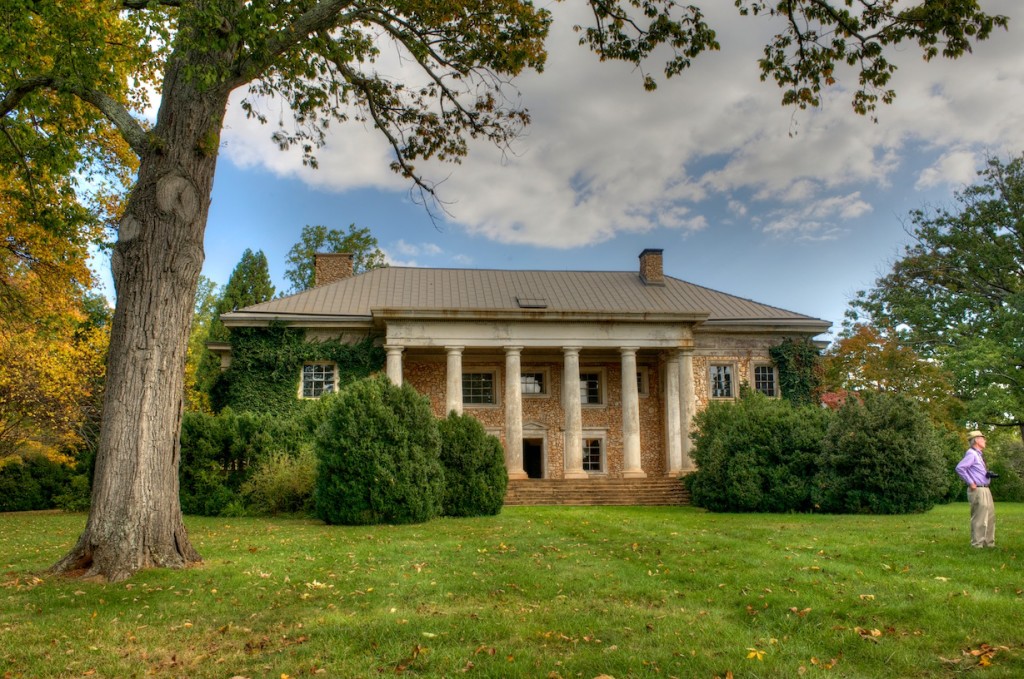 Guthrie Hall was built c. 1901 in the Green Mountain section of southern Albemarle County.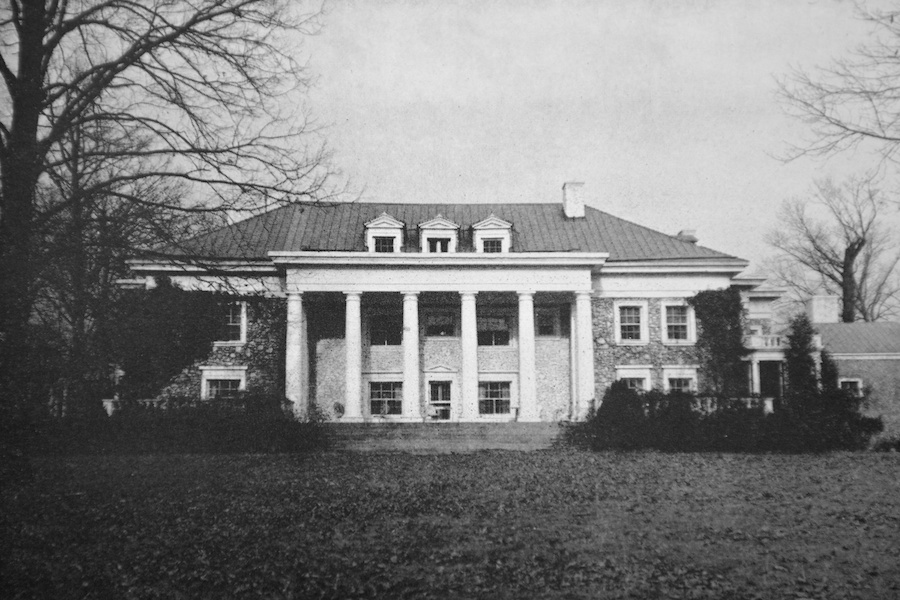 This old photograph of the home shows the same view as the first image and reveals minor changes that have been made including the removal of the dormers in the roof. The house was originally built for John Guthrie Hopkins who made his fortune in copper mining.  Guthrie hired the firm of McKim, Mead, & White (who also worked on UVA's Rotunda during the same period) to design it.
The house incorporates multiple architectural styles in its expansive, 19,000 sq. ft.of living space. The property also includes a large barn and other buildings. The house has had several owners over the past century and is currently on the market for sale.  C'ville Images got a rare chance to visit the property through Preservation Piedmont and Realtor Jim Faulconer. The following is a sampling of photos of the property.
©2014 C'ville Images