We are back at work this month with Ed Roseberry scanning some new (old) images from deep in the Roseberry archives.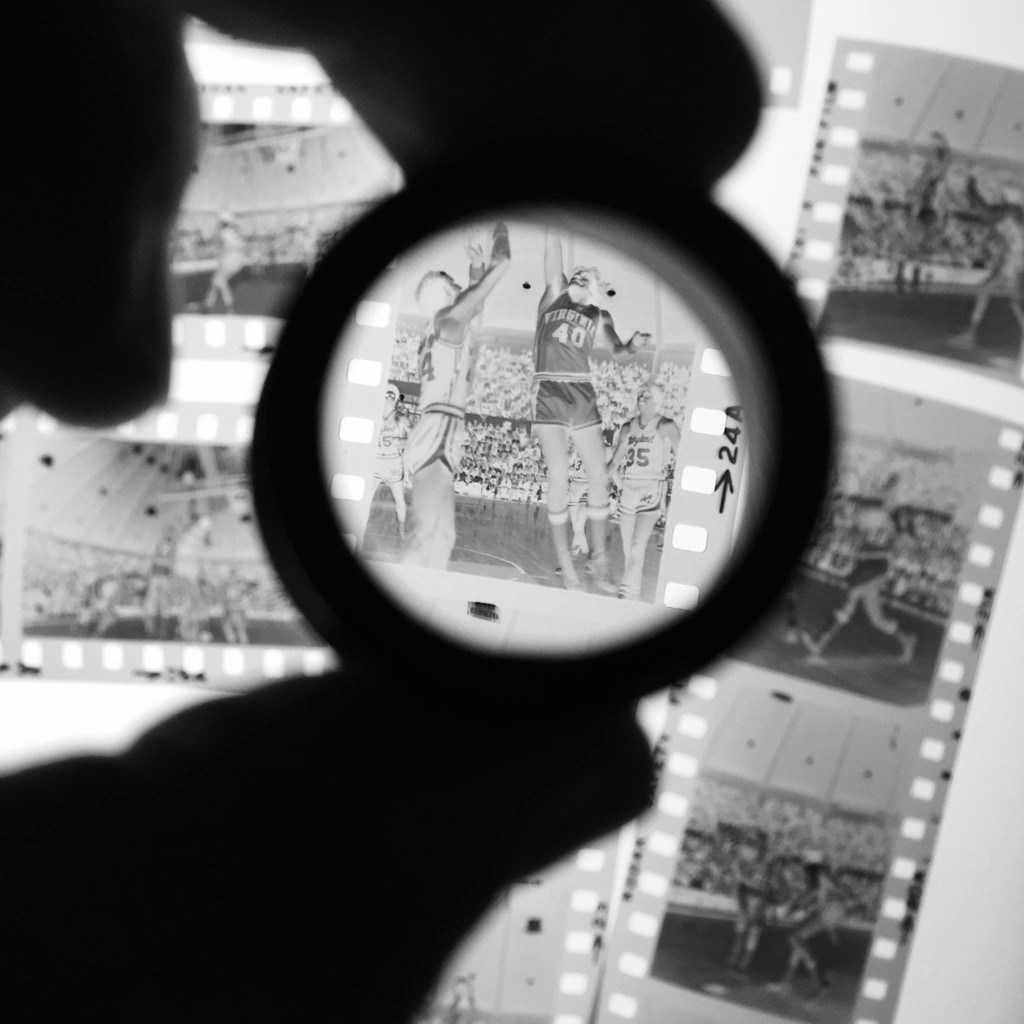 We've dug up many negatives and a few prints that haven't seen the light of day in decades to assemble our next program on the photography of Ed Roseberry.  Over the past three years we've done a number of programs and exhibits with Ed looking at the wide range of his photographic career.  The November 13th show will focus on his early work from the first days that he picked up the camera through a dozen or more years he spent mastering his craft.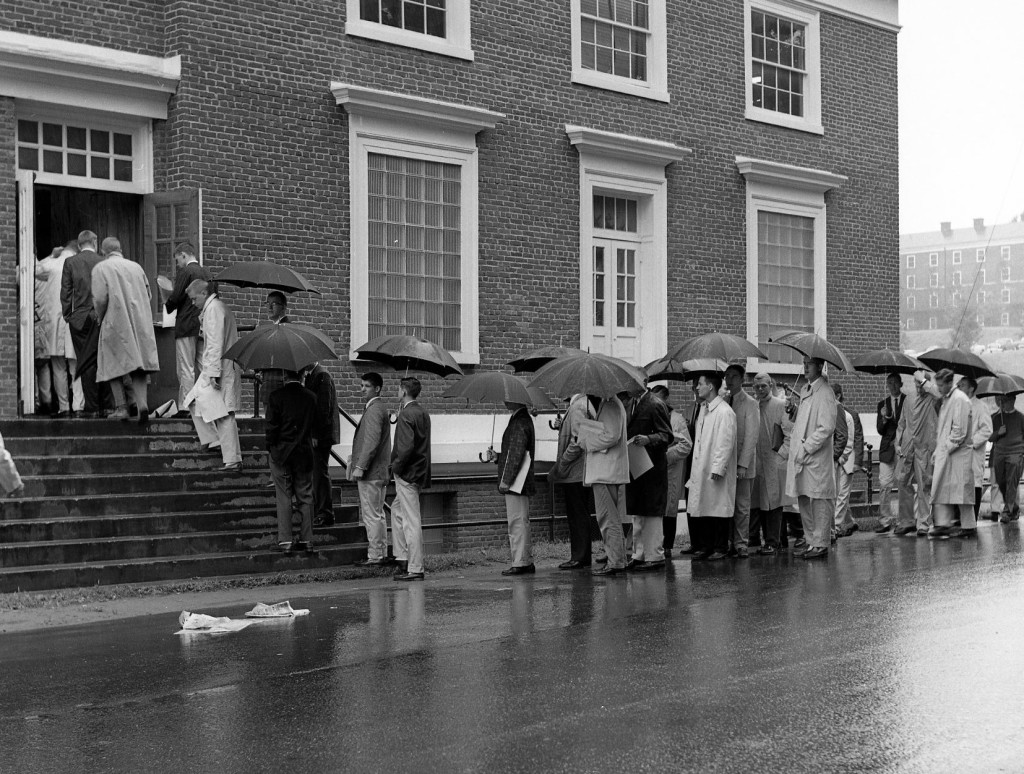 The photographs from this early period are artistic and experimental, but also provide an fascinating document of this time in C'ville History.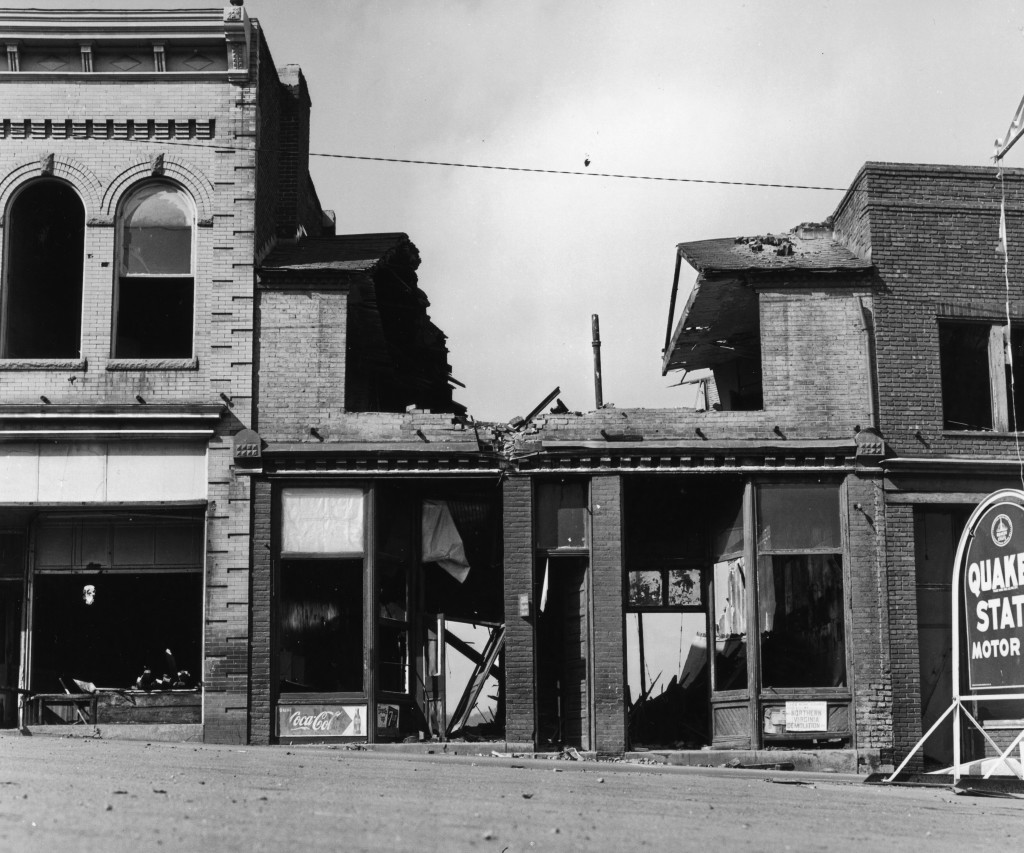 Roseberry has witnessed phenomenal change in both the infrastructure as well as the culture of Charlottesville, and the early images from his collection help illustrate the remarkable change that has occurred here in just a few short decades. The years we will cover are from 1945 through 1963.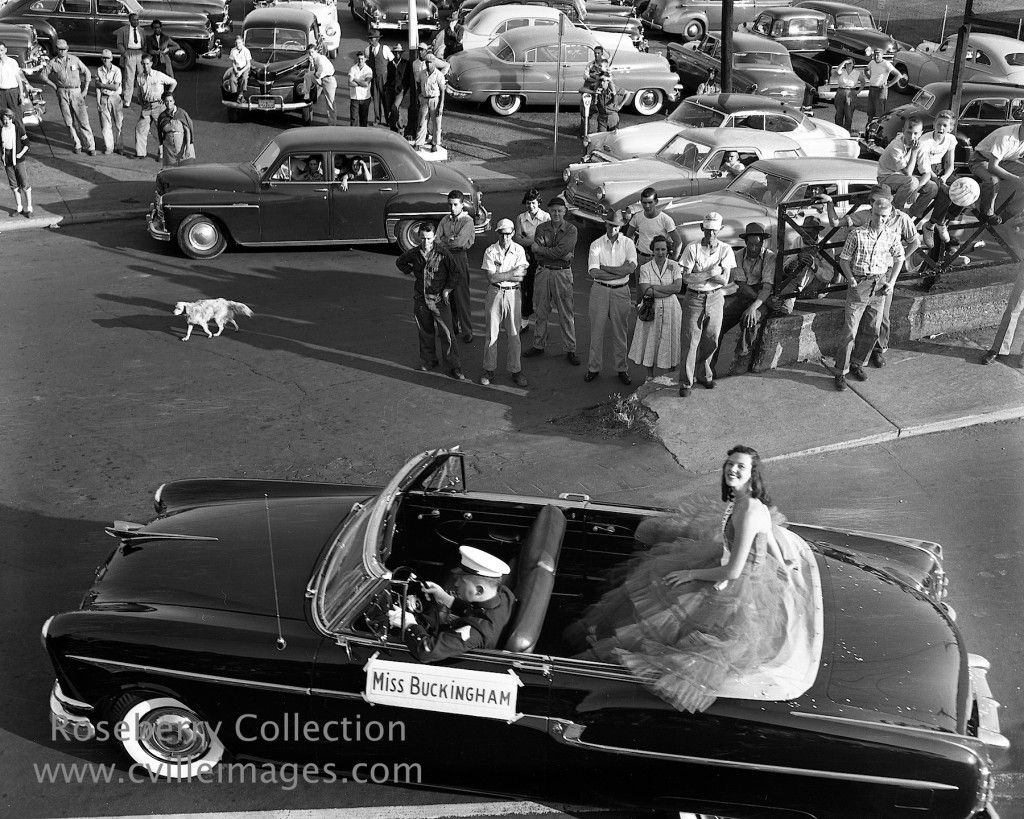 A few of the photographs in the upcoming show may have been seen in posts, exhibits, and presentations before, but the majority of this program will be new content that we are now digitizing and showing for the first time.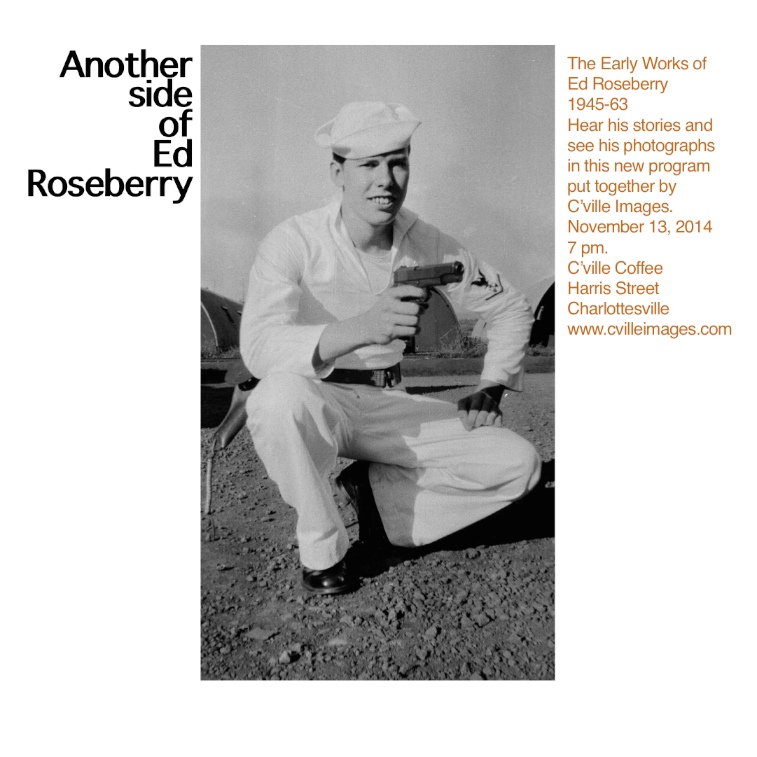 We have made this promo poster for the show. It shows Ed Roseberry circa 1945 during WWII, taking with his family's folding Kodak camera which Ed used to take some of his earliest photographs.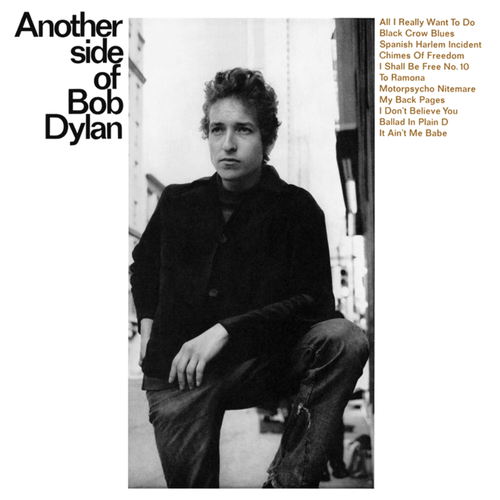 Like we did with last month's show, we based the promo on an old record album cover.
The show will be Thursday, November 13th, at 7 pm. at C'ville Coffee on Harris Street. Tickets are now on sale. Contact Steve Trumbull to reserve tickets.