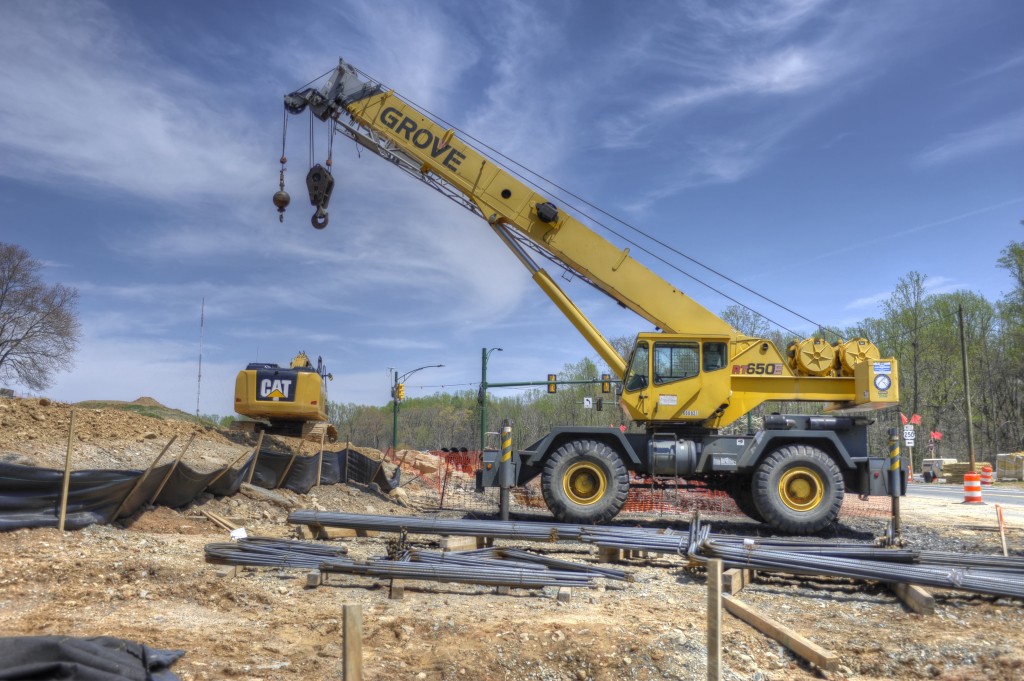 For those of you who follow us from out of town, we thought we'd provide you with a photo-update on one of the big projects here in C'ville.  The Meadowcreek Parkway Interchange that is replacing the intersection of McIntire Road and the Rt. 250 By-pass is well on its way toward completion.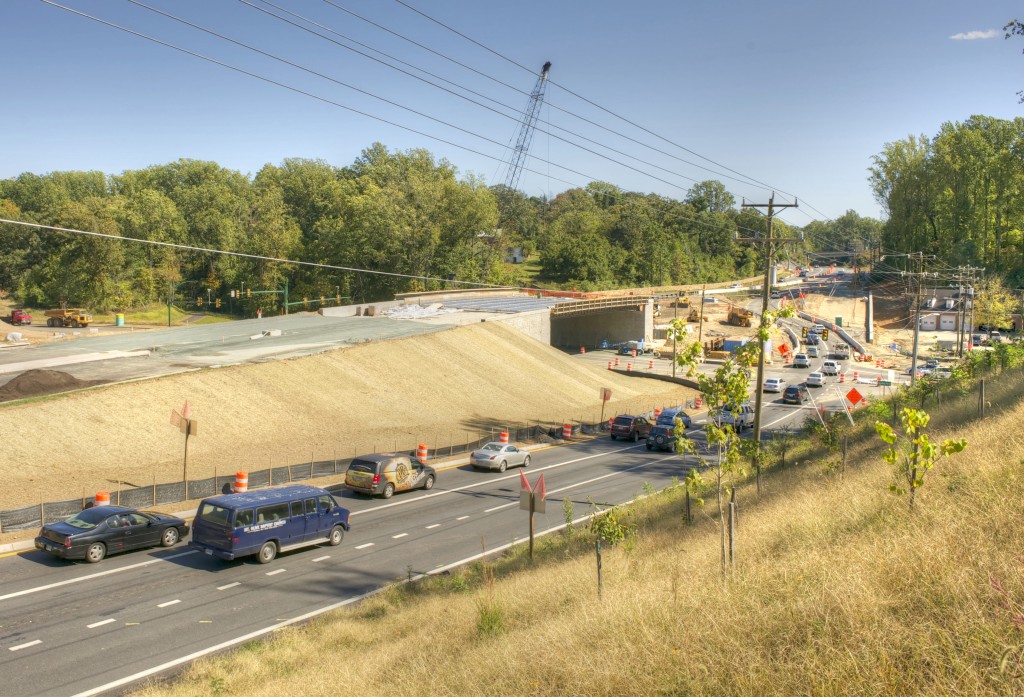 The bridge that will keep traffic flowing east-west (instead of stopping at the light) is mostly in place.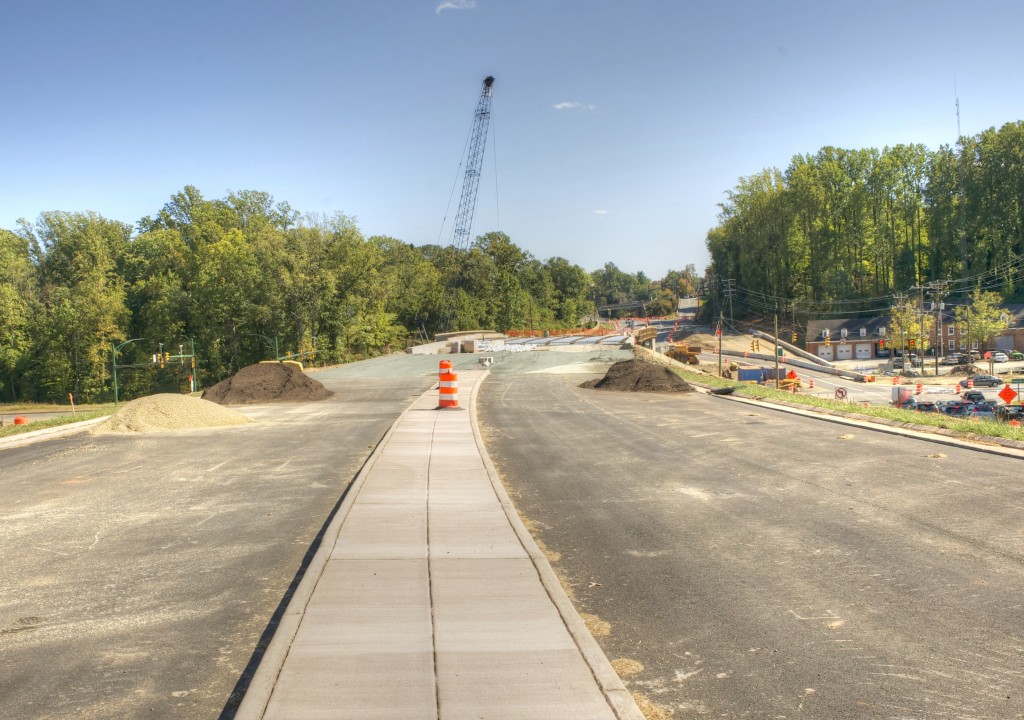 This photo gives something of the view of crossing the bridge, going east.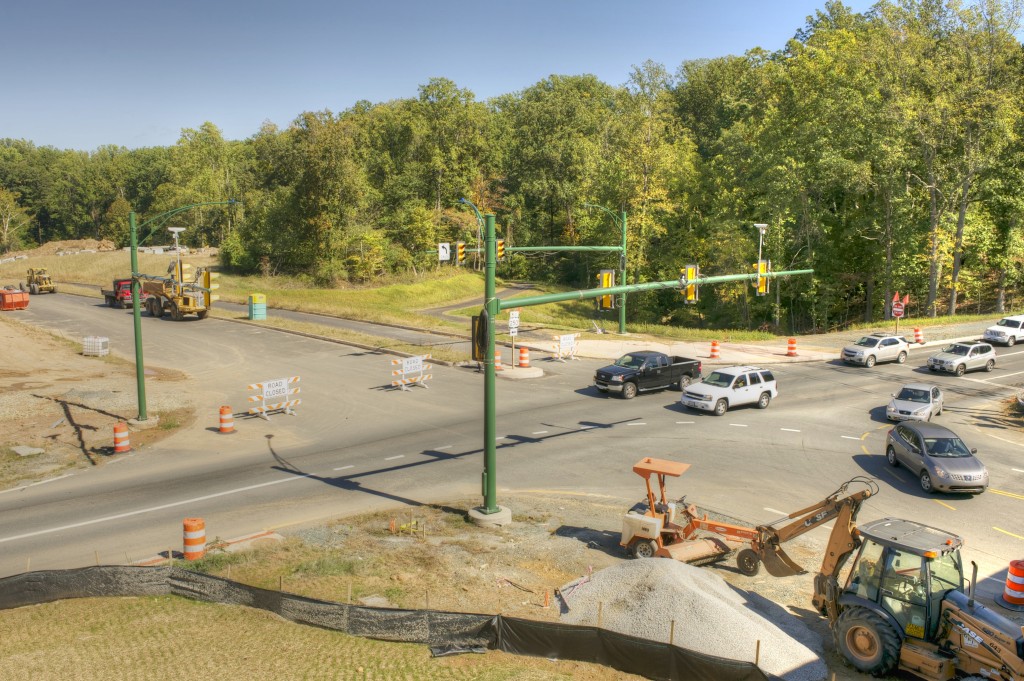 The view from the bridge looking north onto the Meadowcreek Parkway (this section of the parkway is not yet open).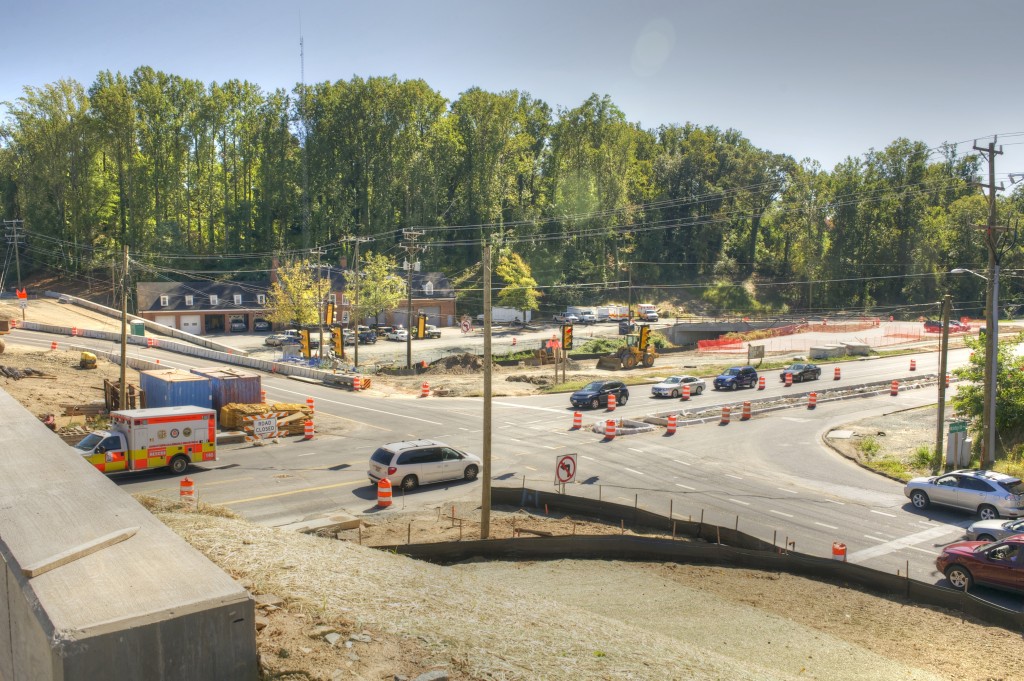 The view from the bridge looking south onto McIntire Road which is getting some major changes including new, easier access for the Charlottesville-Albemarle Rescue Squad.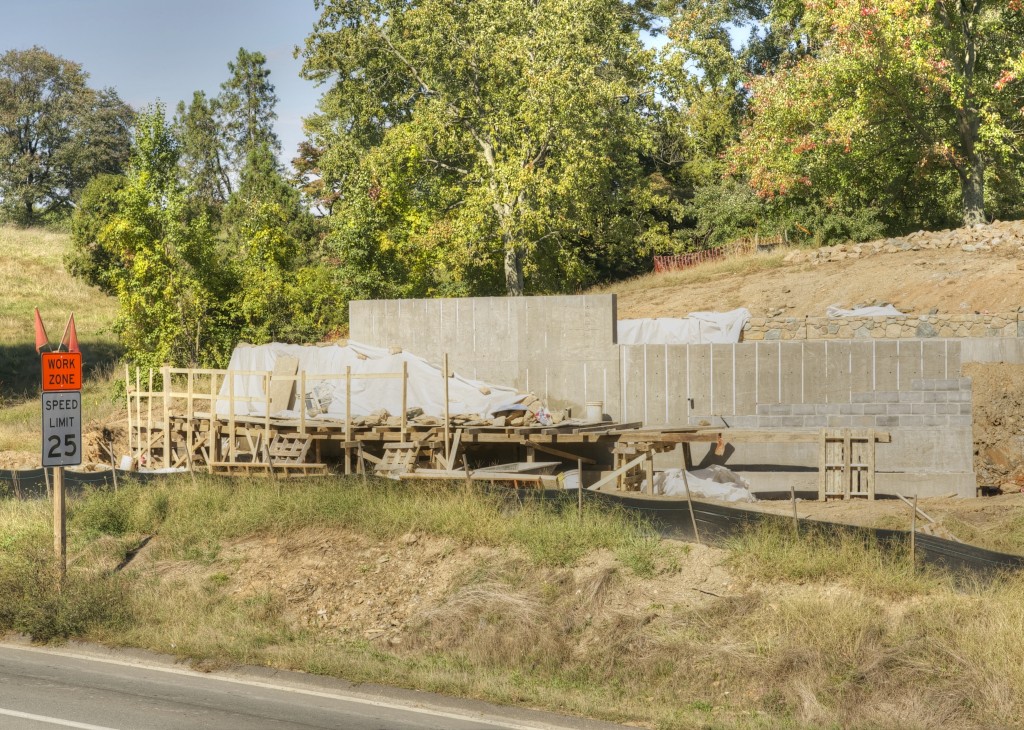 As part of the interchange project the Dogwood Vietnam Memorial is getting a major renovation and upgrade.
The entire interchange project is on schedule to be completed in the Summer of 2015.
All photos © C'ville Images, 2014