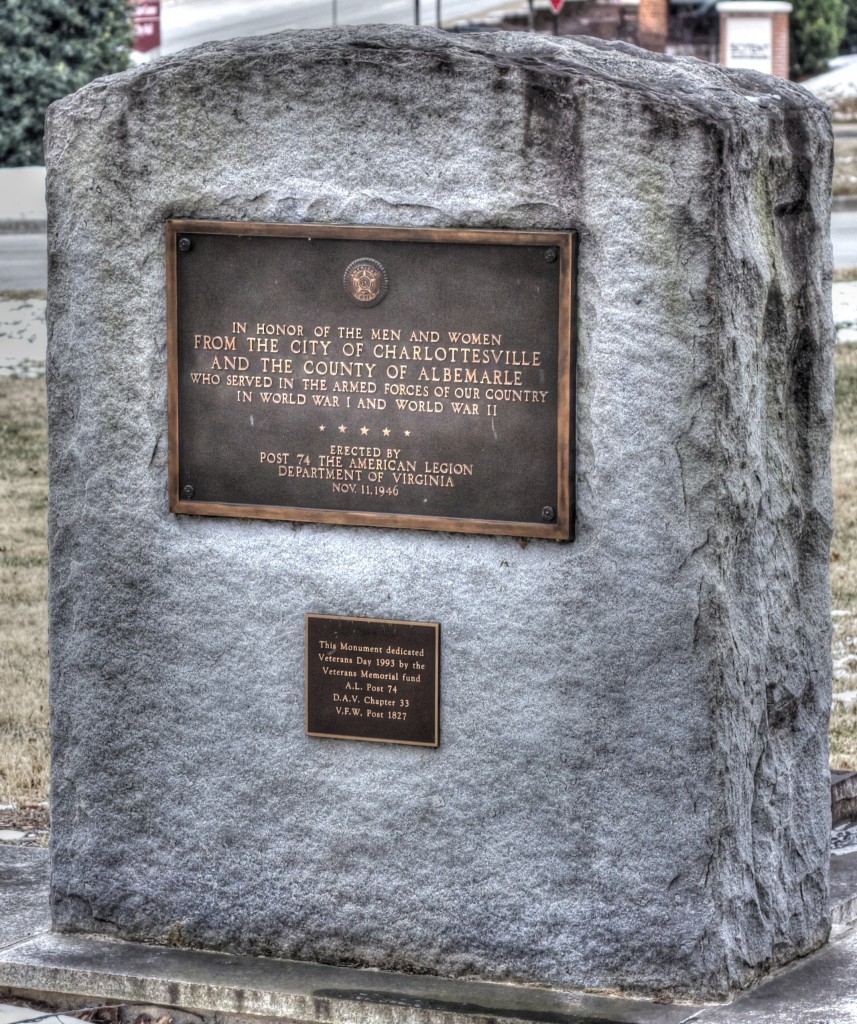 75 years ago today, September 1, 1939, was the beginning of WWII as Germany invaded Poland. Just a couple of years later the United States would join the Allies in that war.  In Charlottesville, we have a monument- often overlooked- dedicated to the men and women of Charlottesville and Albemarle County who served in WWII (as well as those that served in WWI).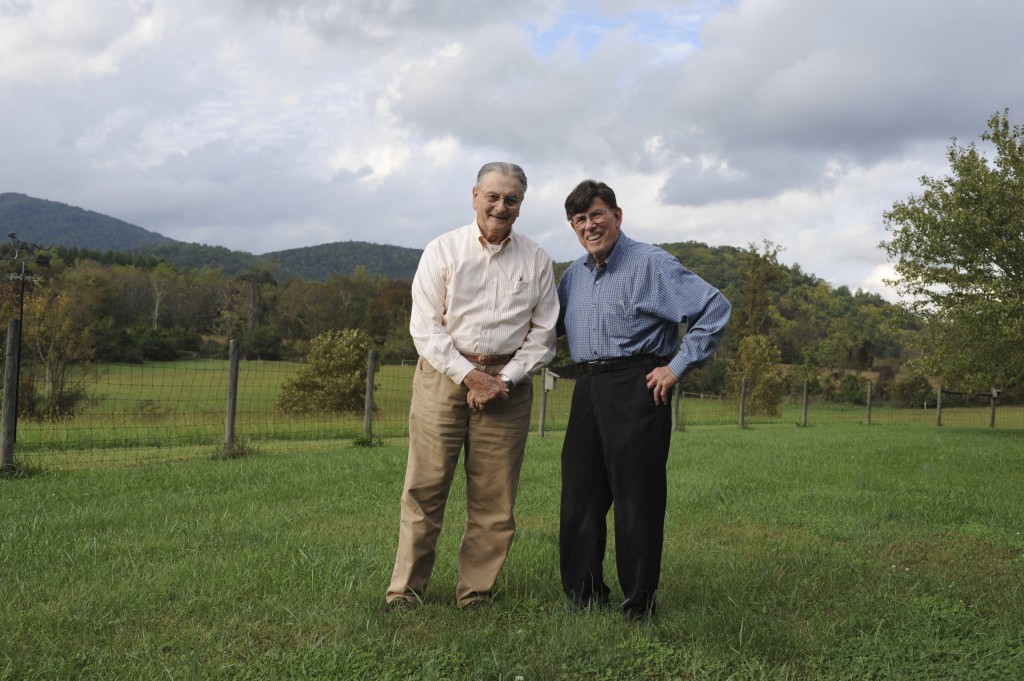 Two of our friends (and contributors to C'ville Images), Buddy Voshell and Ed Roseberry, both served in the Pacific during WWII. Take time to thank and acknowledge those who served back then and stop by the monument sometime as well.  It stands on the grounds of the former Lane High School and current-day Albemarle County office building.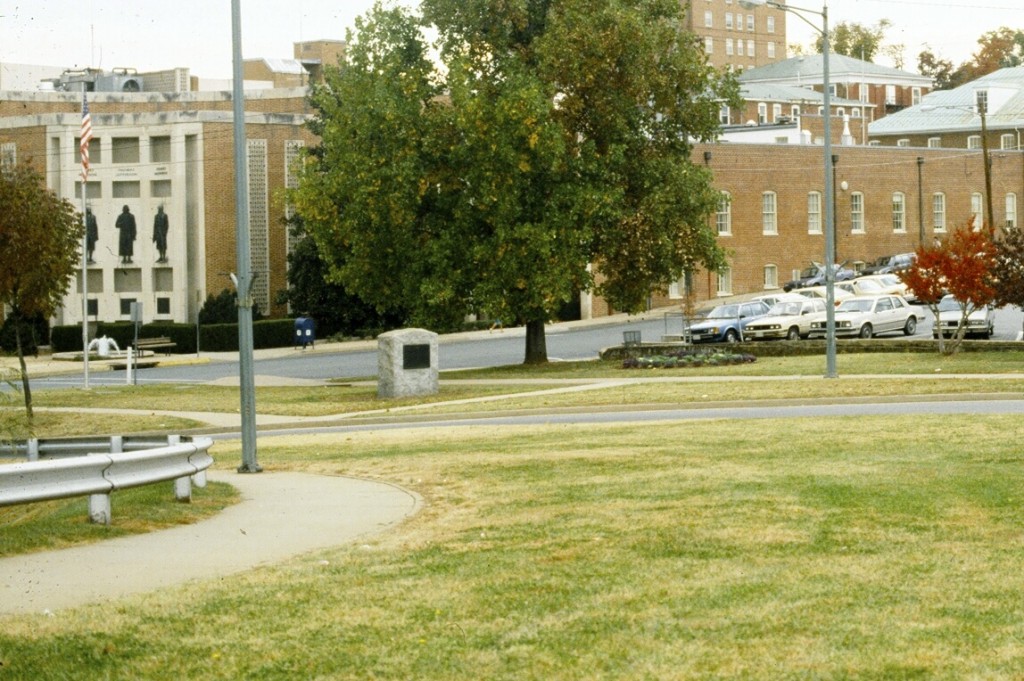 The stone and plaque have been moved around town at least a couple of times.  This photo from our archives shows it at the east end of Main Street (1970-80s) and we also have an earlier photo (1950's) at the bottom of Beck's Hill (where High Street meets Preston Avenue) not far from where it stands today.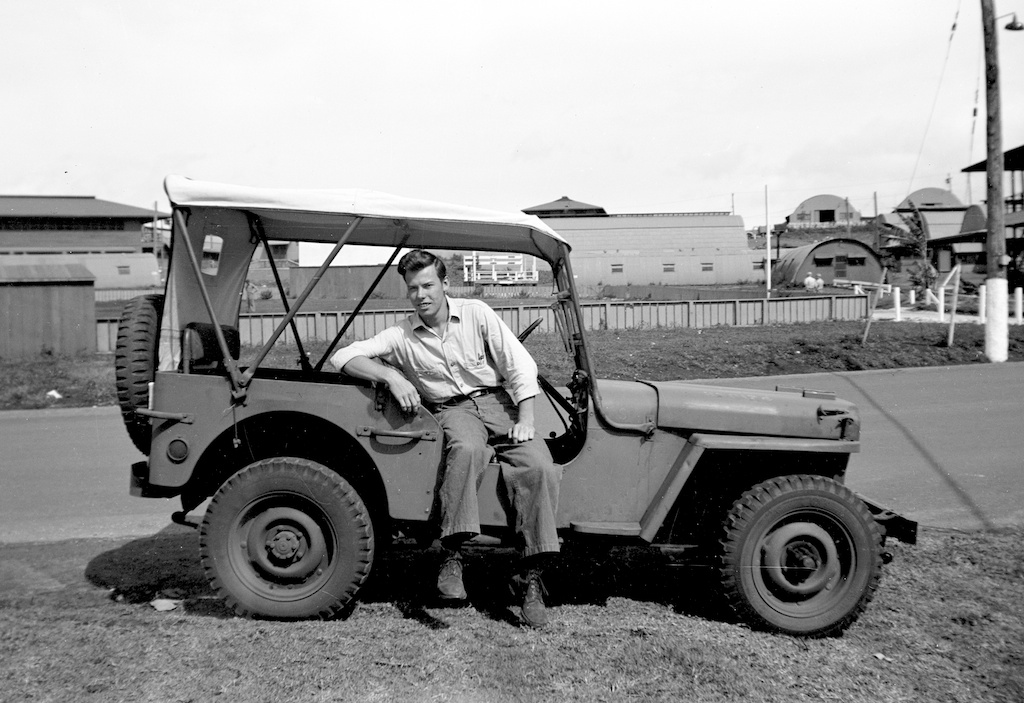 Roseberry At War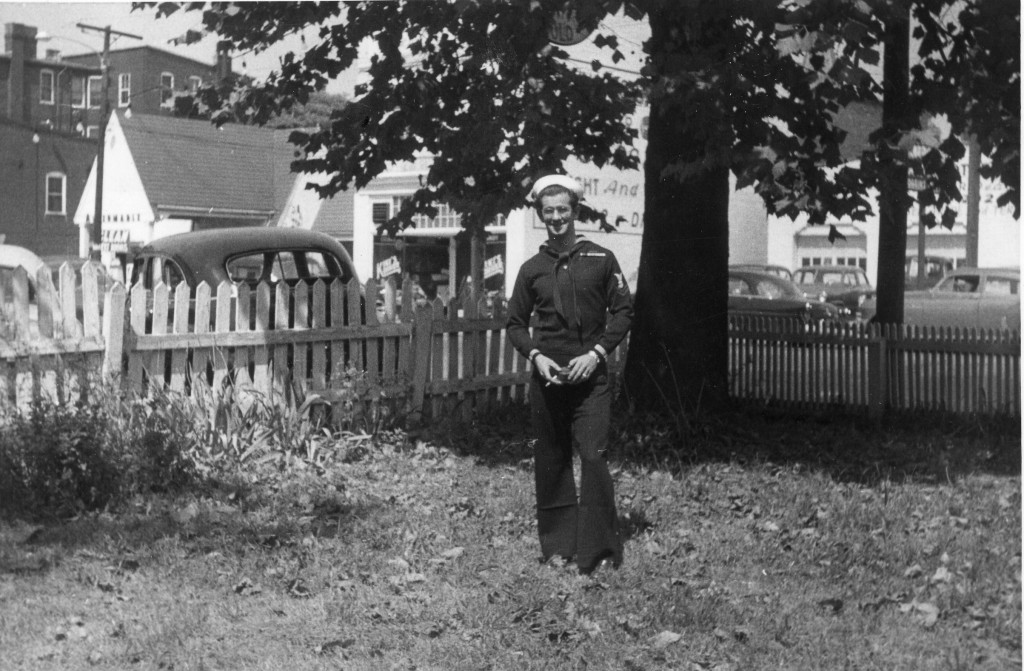 Unidentified sailor from Charlottesville has his picture taken in a front yard along West Main Street. Businesses in the 500 and 600 block of W. Main including the old Albemarle Hotel (far left) can be seen behind him.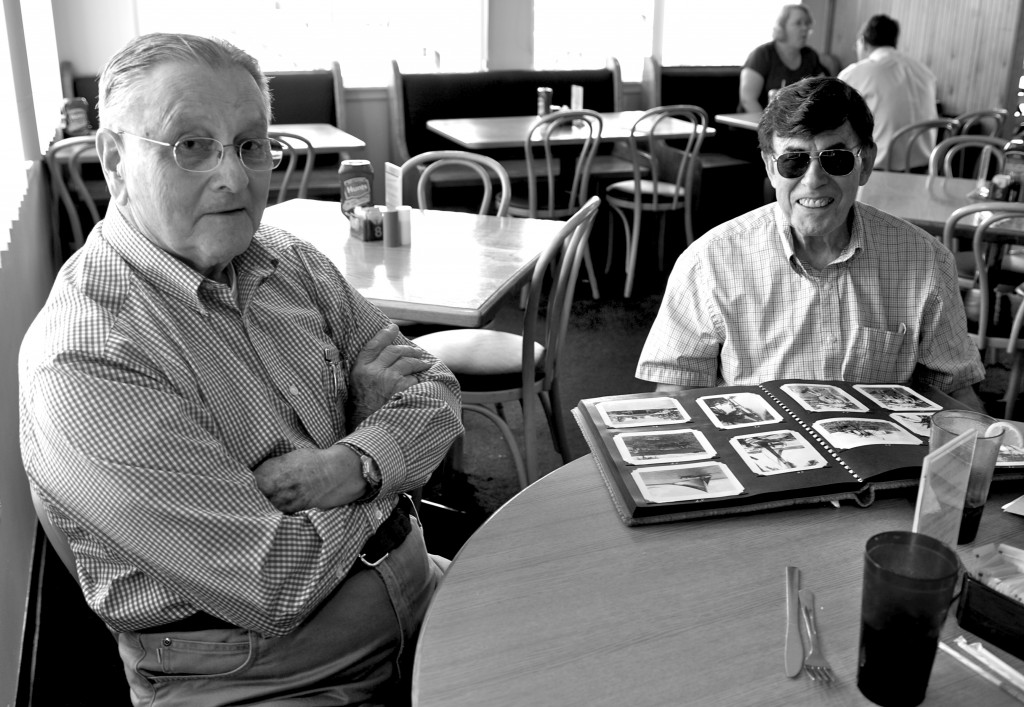 Voshell and Roseberry look at old photographs from WWII and reminisce about their years serving their county.
© C'ville Images 2010-2014. All photos are all from C'ville Images digital photo archive and cannot be used without permission.