C'ville Images is putting together a slideshow presentation for this Monday at the Hilton Doubletree in Charlottesville for the Piedmont Region of the Antique Automobile Club of America.  The show will feature images from Ed Roseberry of Charlottesville, Virginia in the 1940s through 1980s and focus, of course, on automobiles.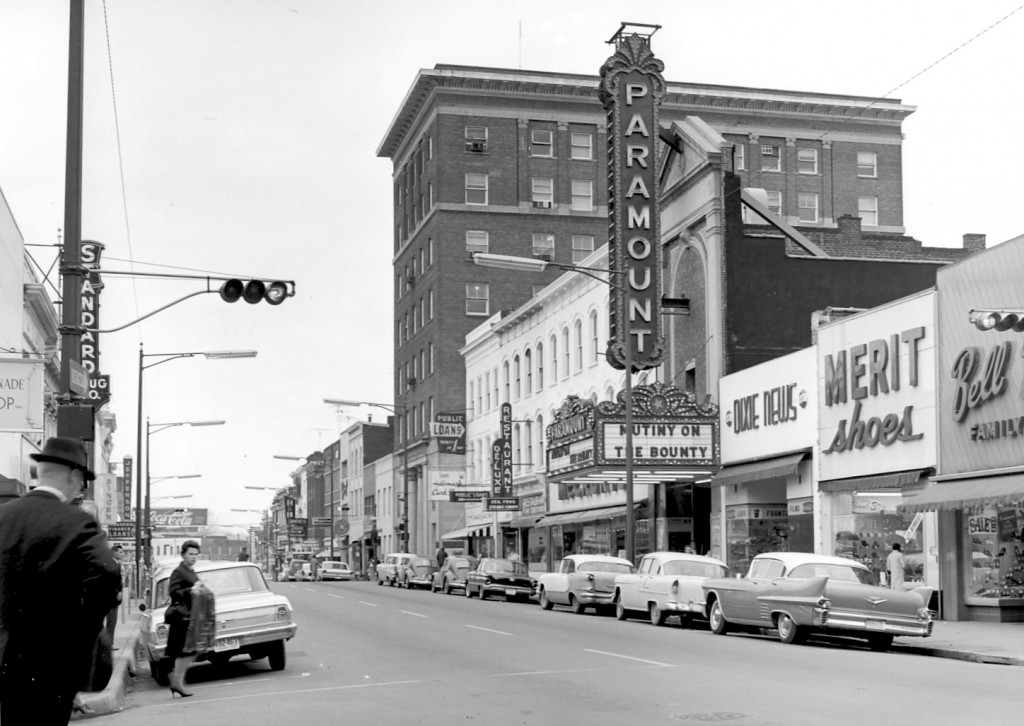 Ed has taken many photos of street scenes around town that include period automobiles as well as photos of the club's car shows held here in C'ville over the years.  This photo of Main Street was taken circa 1962.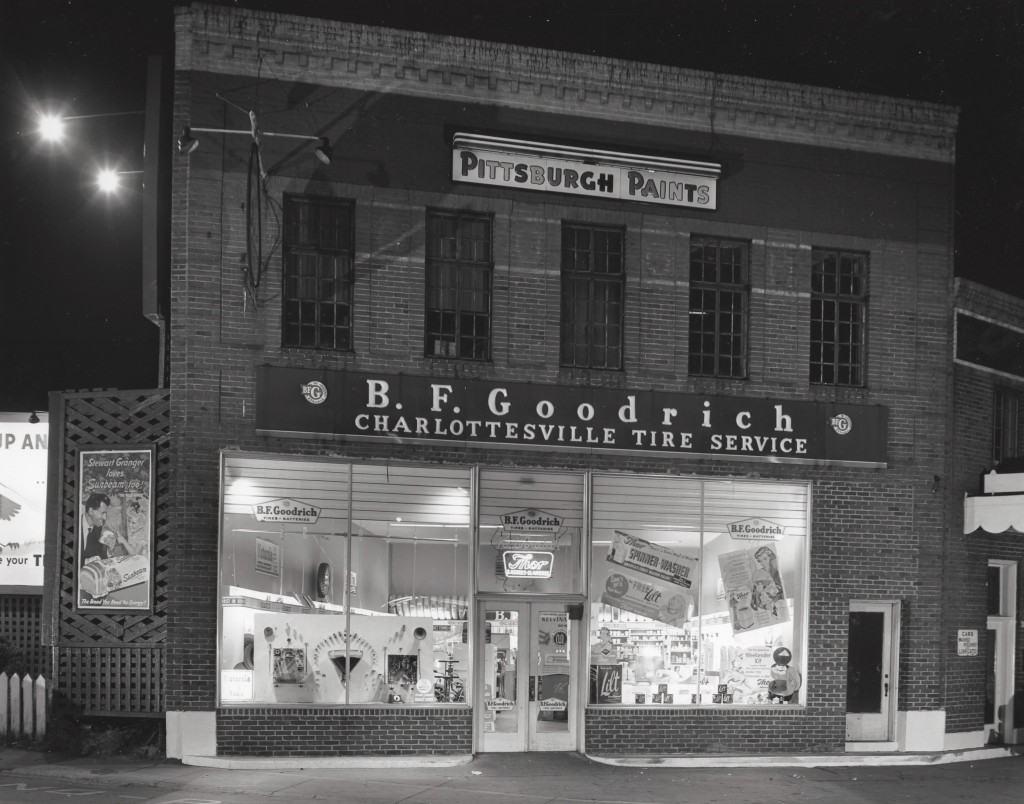 One of Ed's first jobs after graduating from UVA in 1949 was working at Charlottesville Tire Service as an accounts manager. He took this night shot of the store which sat where City Hall is today.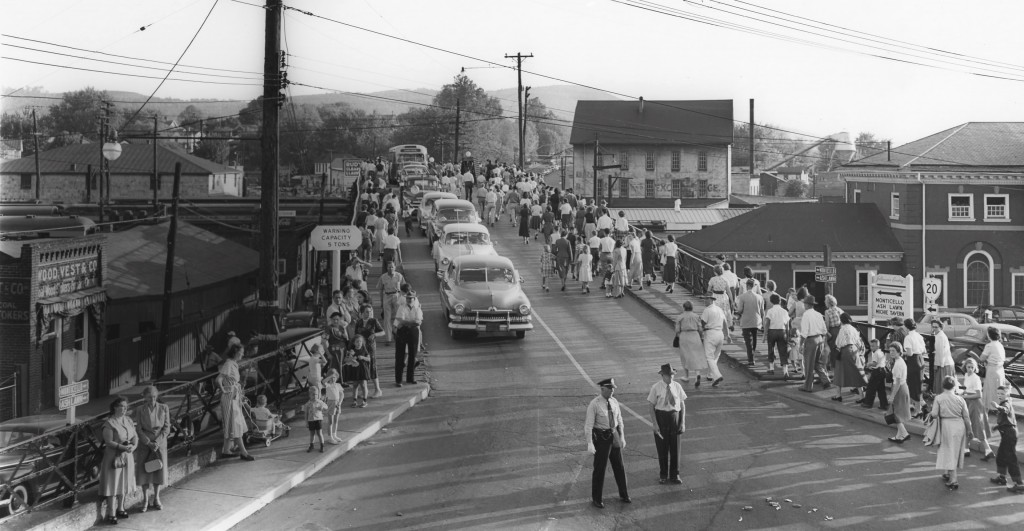 This photo shows the Belmont Bridge in October of 1952 during a parade for the Apple Harvest Festival.  Ed is shooting from the roof of East End Gulf, a service station that sat on Main Street very close to where the Intelos Pavilion is today.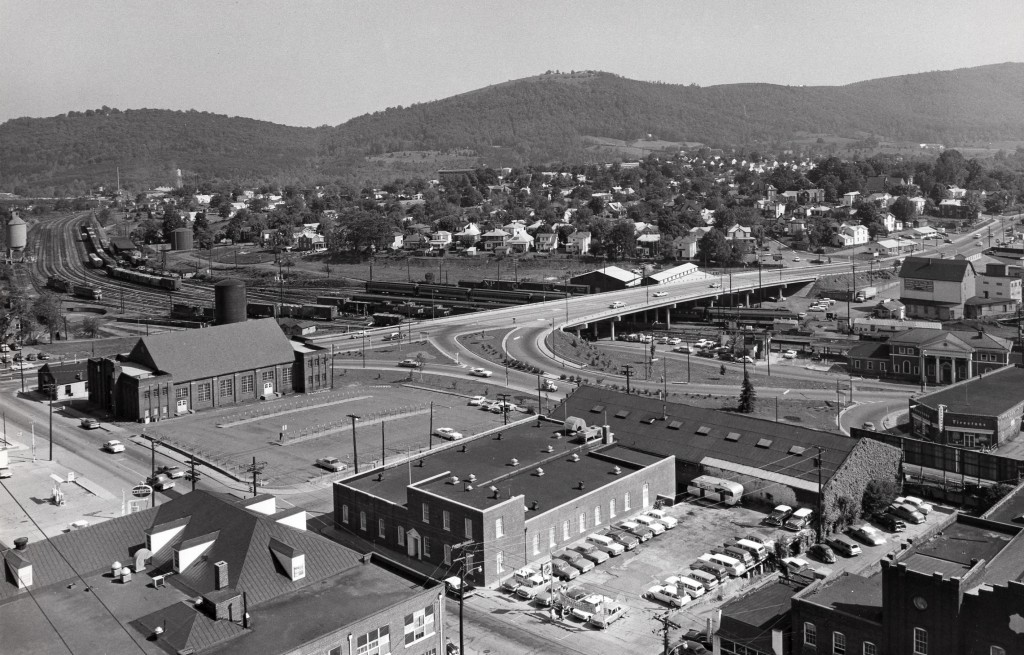 The Belmont Bridge was replaced in 1962 with a new bridge designed to cross the vast rail yard that Charlottesville had at the time. An assortment of period cars can be seen in this photo taken by Roseberry from the top of the Monticello Hotel. Also note the ample downtown parking at the time.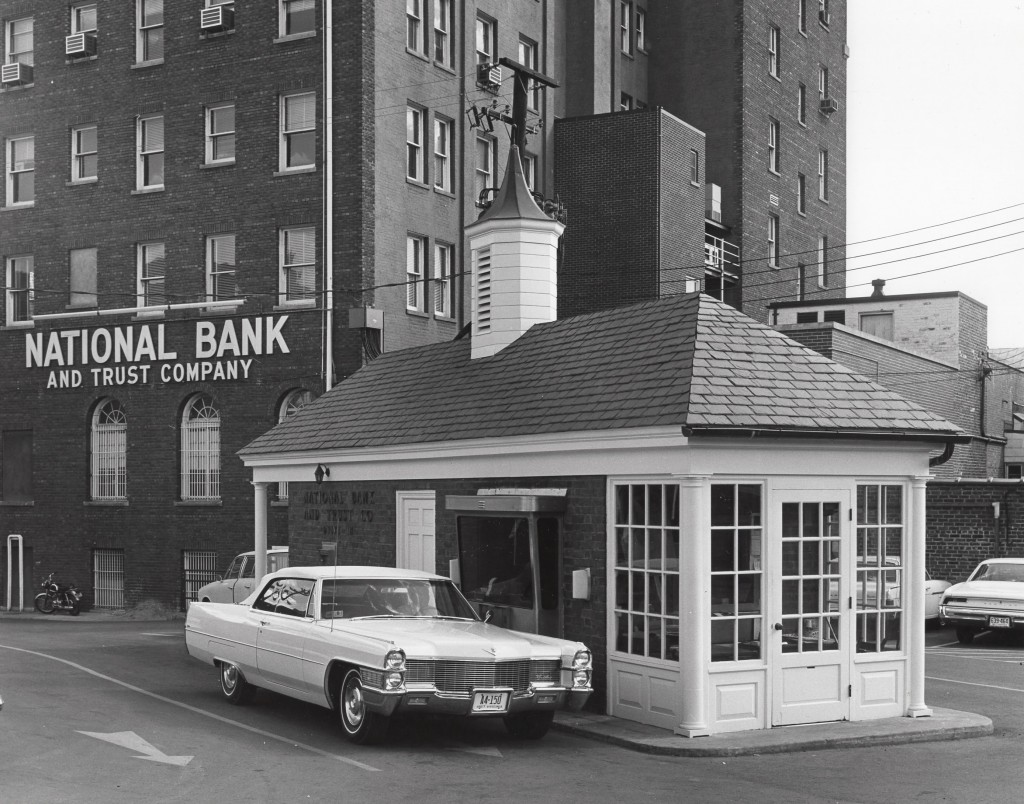 This next image shows Roseberry's 1965 Cadillac (taken in 1967) at the drive-thru teller and the Charlottesville National Bank Building at Second and E. Main Streets.  This view is looking from the Market Street side.  Formerly the home of Charlottesville Presbyterian Church, this city location has been a parking lot since the 1950s although the drive-thru teller's booth is long gone.
A 1948 Chevrolet in a 1970 AACA carshow at one of the indoor practice facilities at UVA.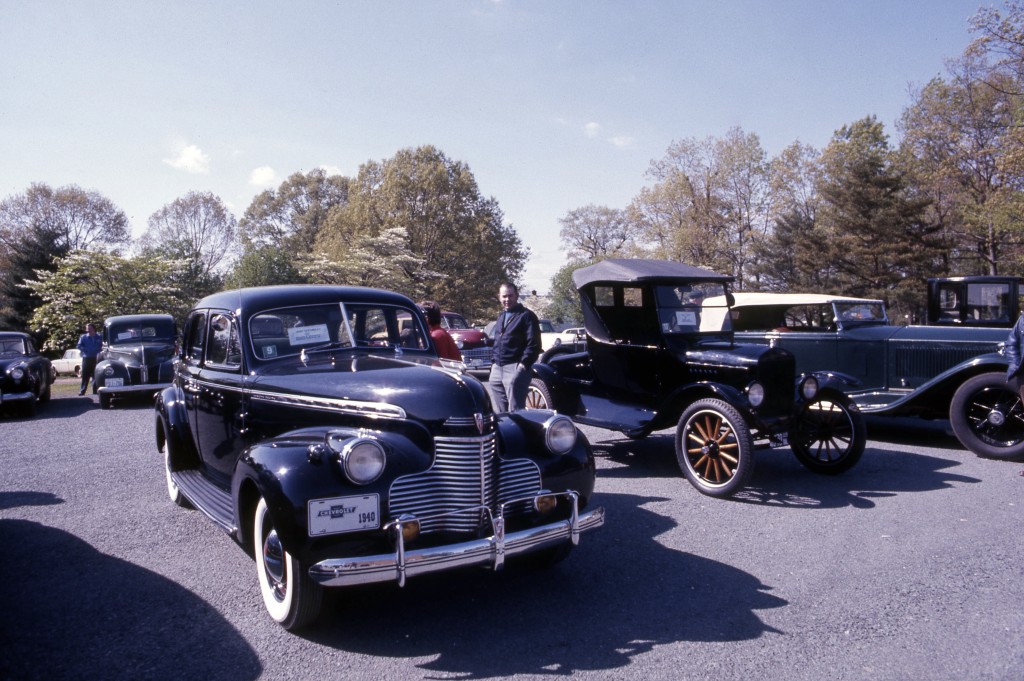 A 1940 Chevrolet at another AACA car show.  This one was held at the old McIntire High School in 1973.
Monday's show at the Hilton Doubletree is a private show, but if it goes well we may do this presentation at a future C'ville Images show open to the public.  We've got hundreds of C'ville images that include vintage autos in our collection.  Deciding which ones to include is always the hardest part!
All photos © Edwin S. Roseberry.  All work on this website is © C'ville Images and Trumbull Photography.  Nothing here can be used for any purpose without permission.