By the time it reached Virginia, Hurricane Agnes was only a tropical depression, but it still dumped more than 7 inches of rain on Charlottesville on June 22, 1972. Including the previous day's rains it was closer to 10 inches in total according to the weather service records.  Although this area didn't get the worst of it (Central PA got more than 15 inches), the local flooding and devastation was significant. Hurricane Agnes was the most costly in terms of dollars the U.S. had seen up to that point. In Scottsville, VA the flooding that came with Agnes holds the record, 4 feet higher than even Camille, the devastating storm that hit Central Virginia just three years earlier.
Here in Charlottesville it was enough to send the rivers and streams over their banks.  These photos show the area on the east side of C'ville, primarily along East High Street. Free Bridge (crossing the Rivanna on Route 250) was smaller and lower at that time than it is today and the water levels photographed here reached the bottom of the bridge.
The rains didn't last long, the sun came out, and the citizens of Charlottesville watched as the river raged along the edge of town as it has done many times before and since.
It took many weeks to clean up from the flooding. The devastation was evident and a major topic of conversation throughout that summer. Then on October 5th, 1972, just over three months after Agnes, heavy rains hit Virginia once again and the river began to rise… (to be continued)…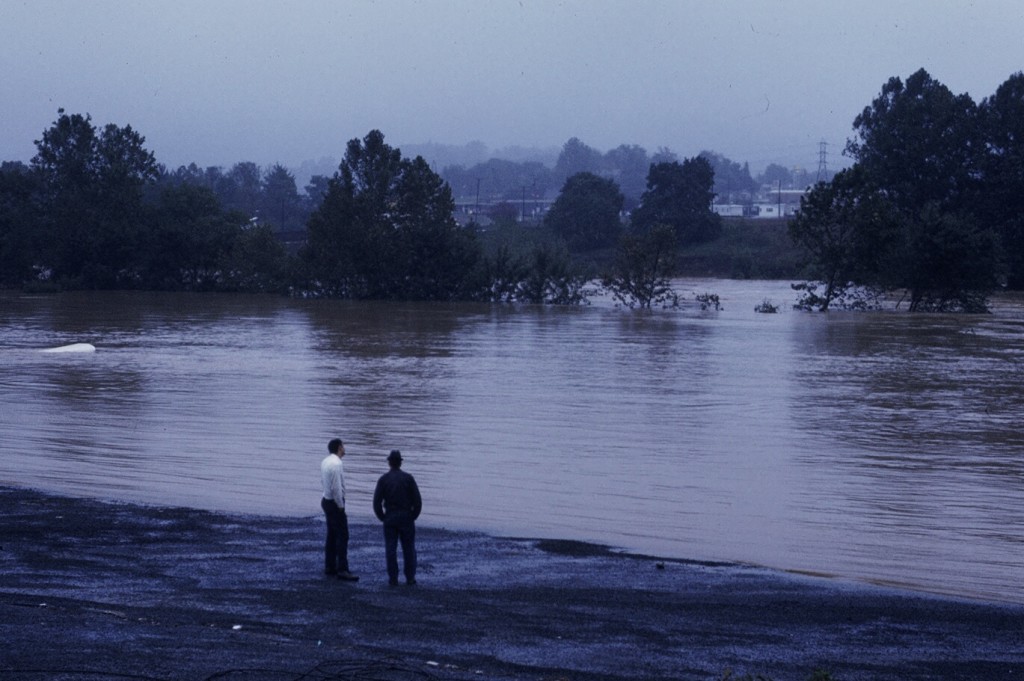 All work © 2015, C'ville Images. Photographs should not be reproduced or used for any purpose without permission.