In March, C'ville Images ran a post on Columbia, VA, a short drive from Charlottesville on the James River in Fluvanna County.  Since then, one of our readers, Andy Sorrell of Palmyra, sent us a couple of color images from Columbia taken in 1955.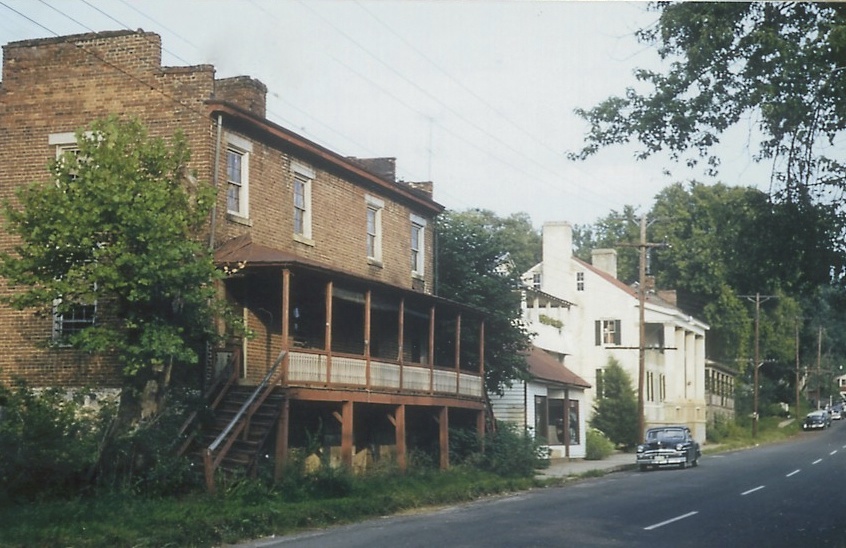 This first photo shows St. James Street (Route 6) as it looked in 1955. The brick building in the foreground (possibly an inn back in the day) appears to be in disrepair.  Later photos reveal this building was torn down by the end of the 1960s.  The other prominent structure in this image (the white building with the two-story portico) was once a Masonic Lodge and is also gone, having been demolished a decade or more ago.  A couple of the buildings in between, though barely visible here, still stand today.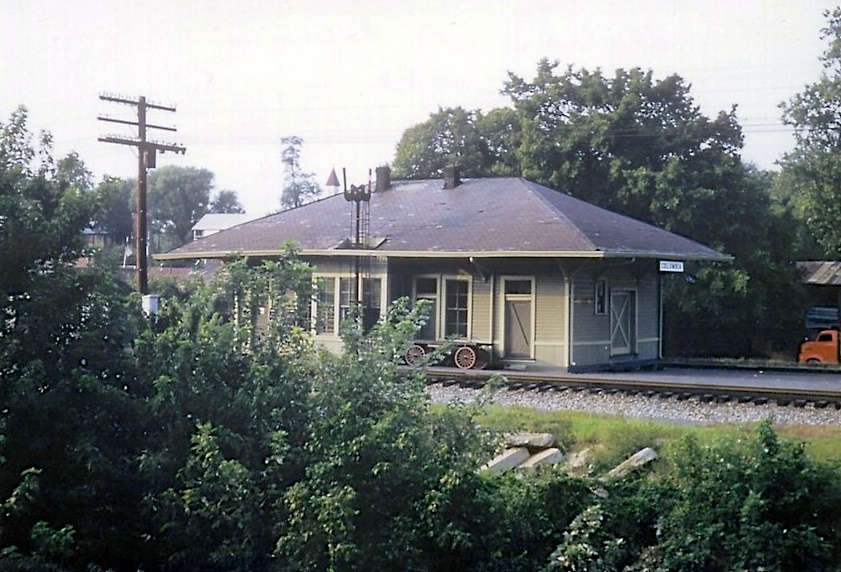 This second photograph shows the railroad depot as it looked in 1955. It was situated by the tracks at that time, but in 1978 was moved uphill a short distance (see current day photo below).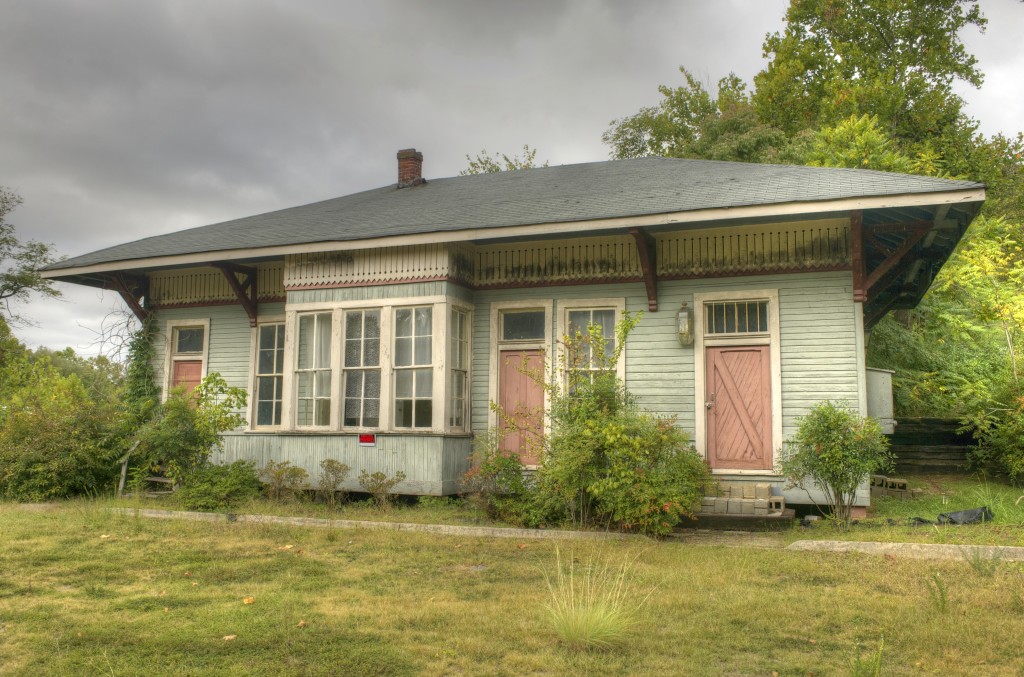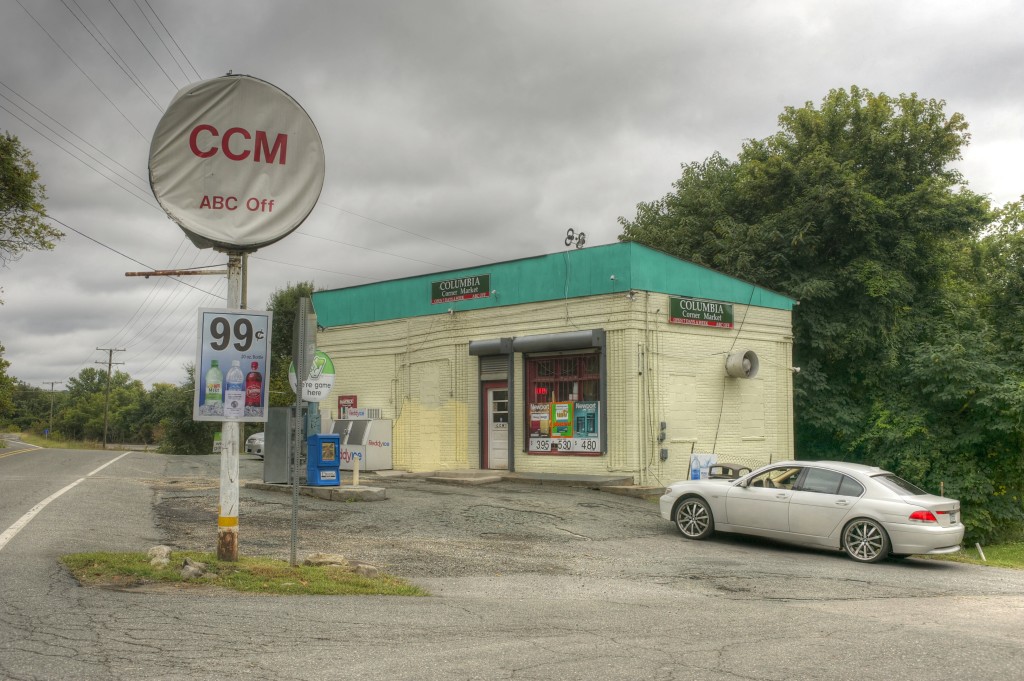 In our previous post we mentioned this store as one of the only remaining businesses in Columbia. The photo below, taken by Don Long for the Richmond Times-Dispatch, shows the same building, then a service station, in June of 1972. It was taken during one of several James River floods that have ultimately doomed the small town, once an important trading center in Central Virginia.  More vintage images of Columbia from the Richmond Times-Dispatch here.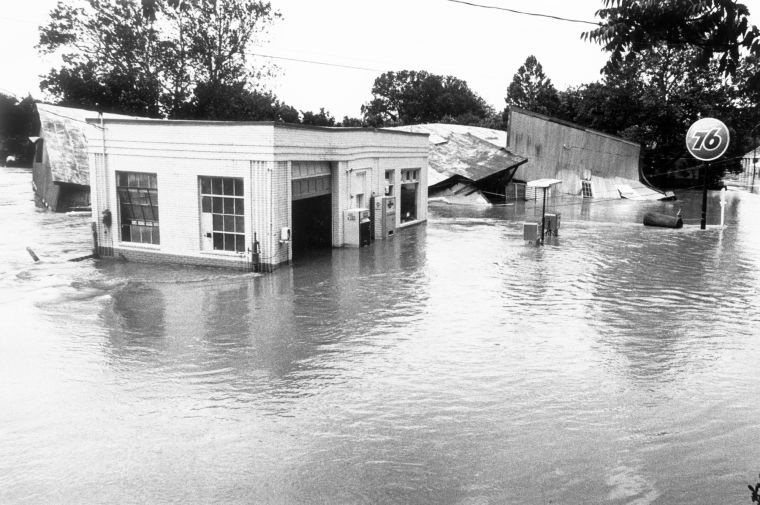 The 1955 photographs were taken by Carolyn N. Tutwiler.  Her family owned the nearby property on the James River known as Seven Islands, the history of which  can be found on its own website put together by Andy Sorrell.