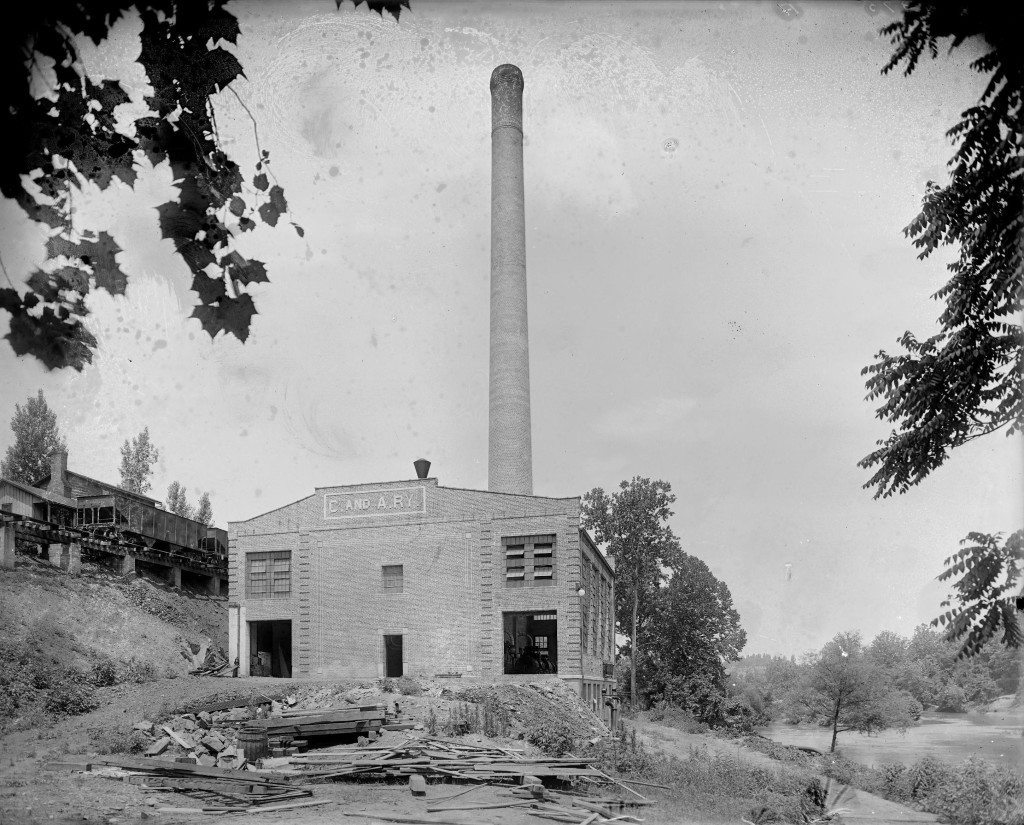 This photograph, taken 100 years ago, shows the power plant owned and operated by the Charlottesville & Albemarle Railway. Constructed on the the banks of the Rivanna River near Woolen Mills in 1913-14, it provided the city of Charlottesville with electricity.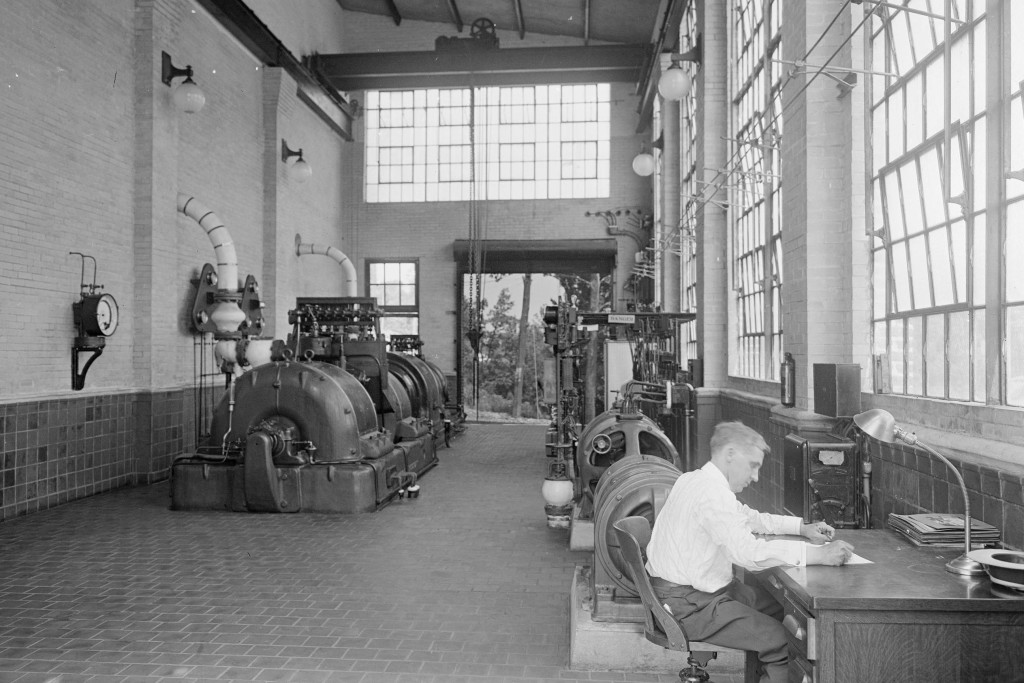 This pair of images (above and below) taken 100 years apart gives a "Then and Now" look at the plant's operation.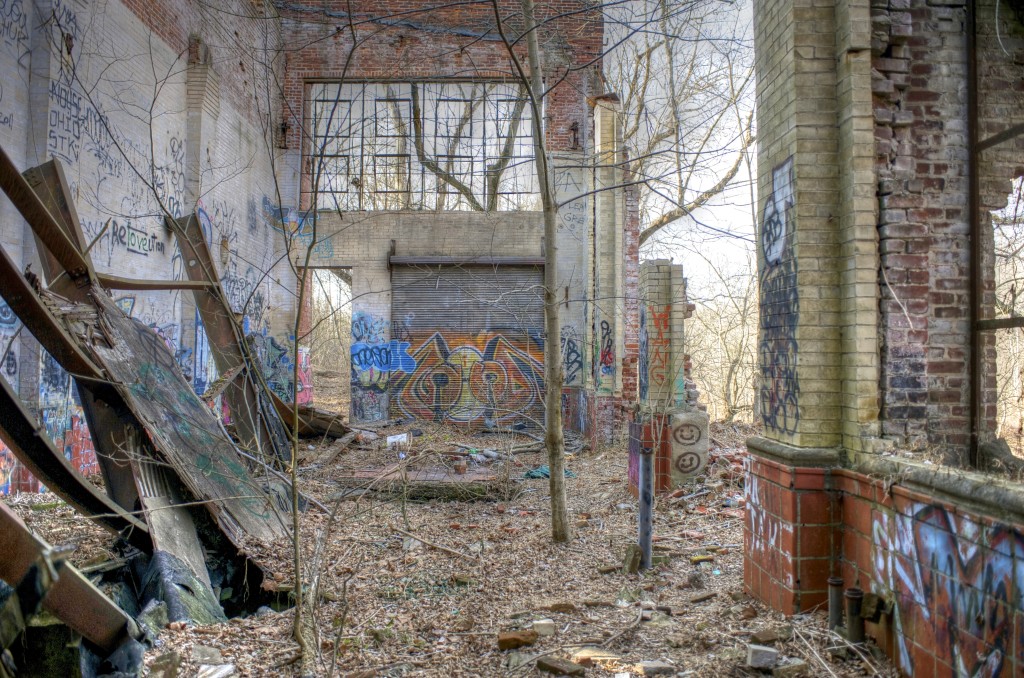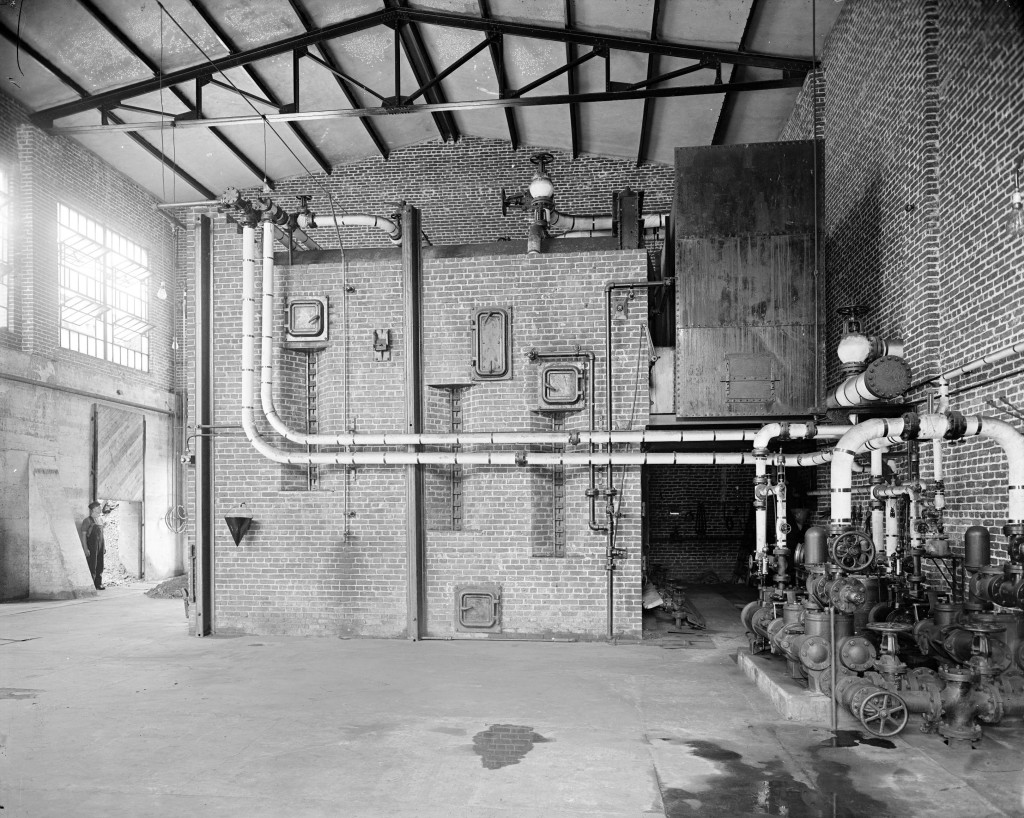 This second pair of images shows the main room of the plant which housed the coal-fired boiler. Today the roof is gone and the massive steel roof truss hangs precariously in the trees that have grown up from the floor. The location of the plant was ideal: Near the river (providing water, converted to steam, to run the system) and next to the railroad line (to provide delivery of coal to run the boiler).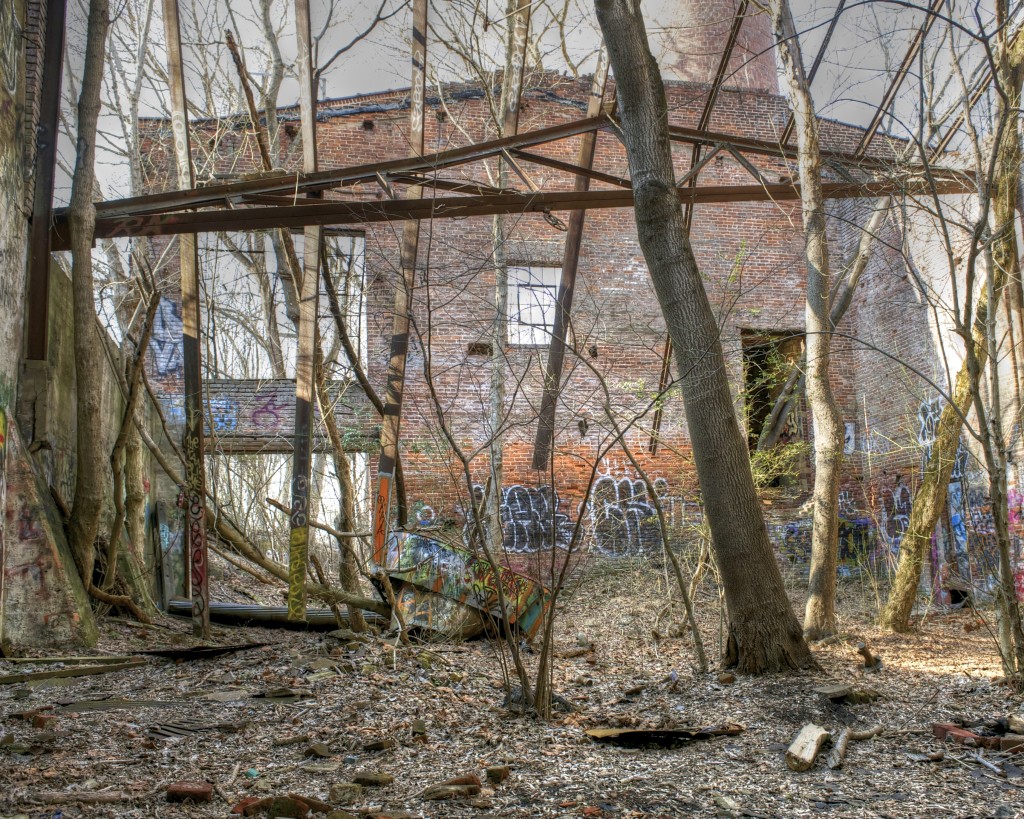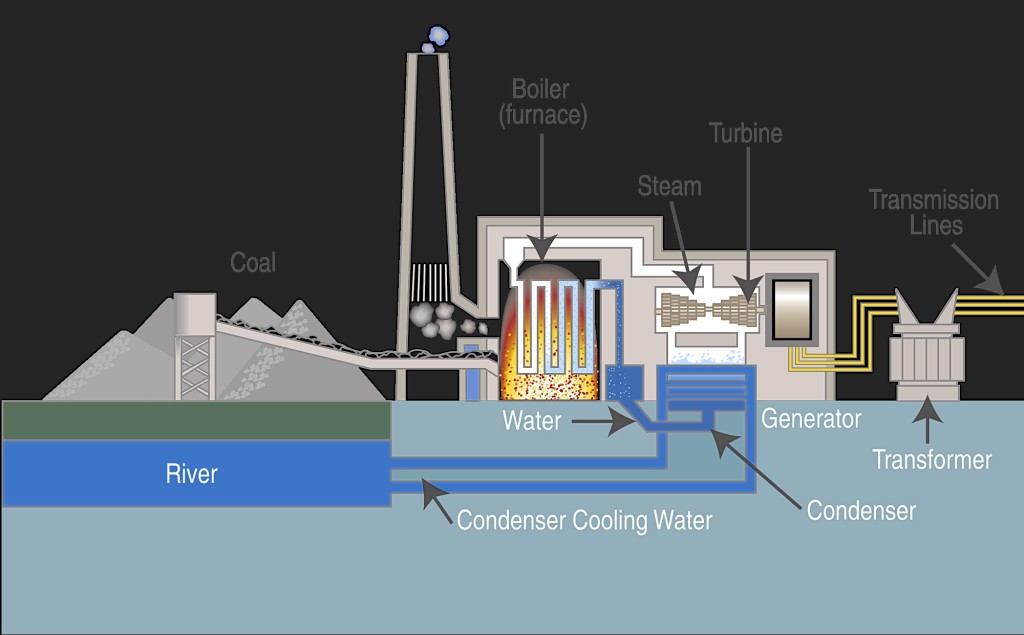 This diagram shows a typical operation of a power plant of this type. (Source: Wikipedia)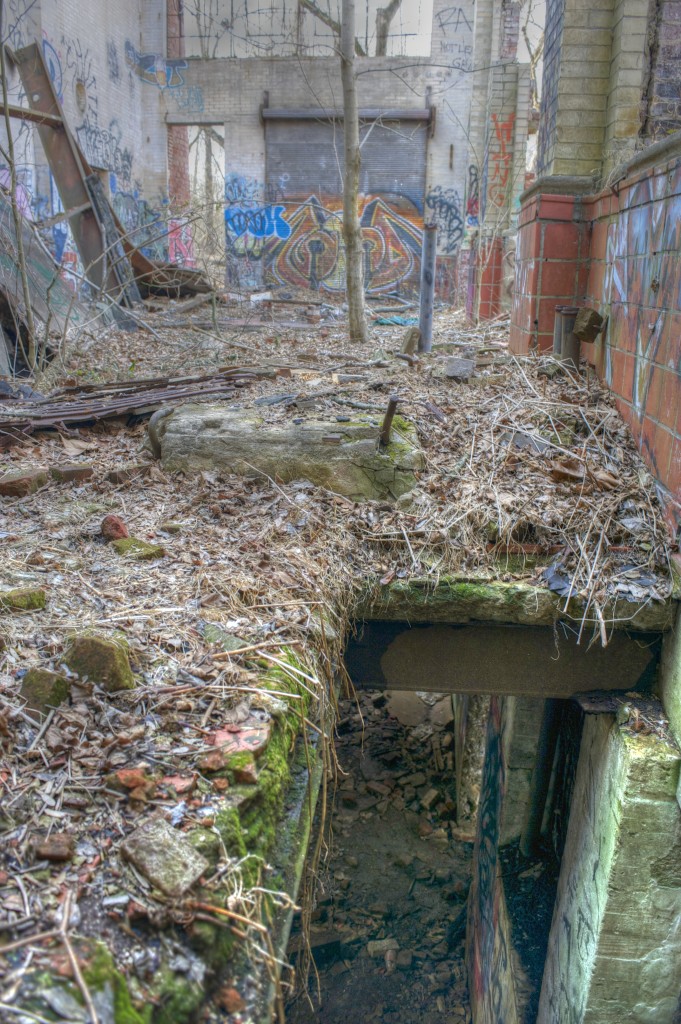 Once the tile floor of the power plant it has now become the forest floor as trees and vegetation take root.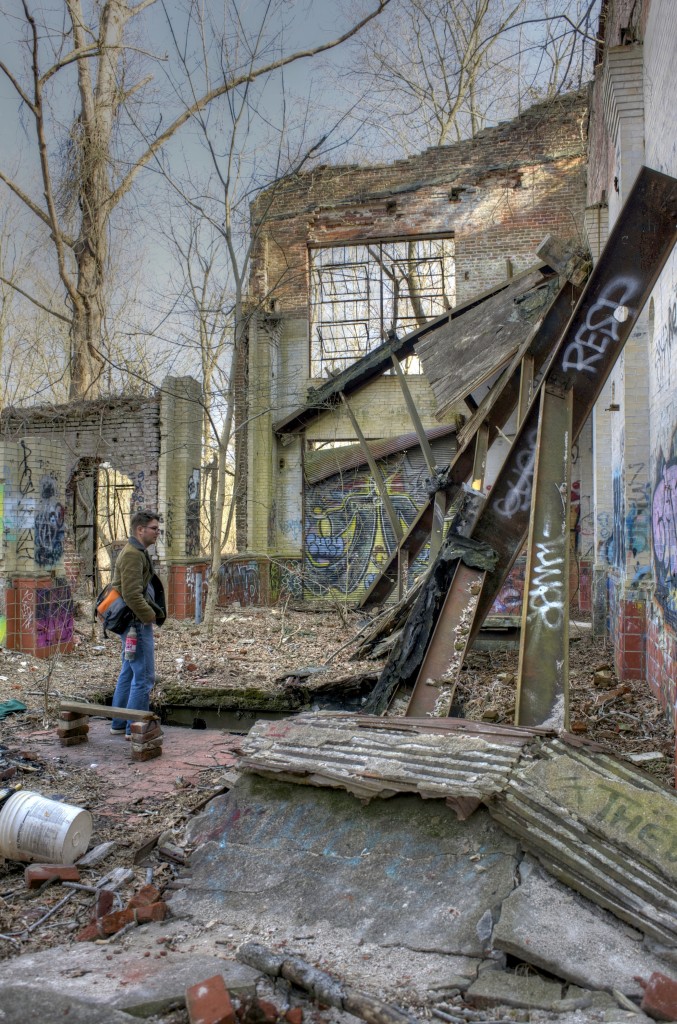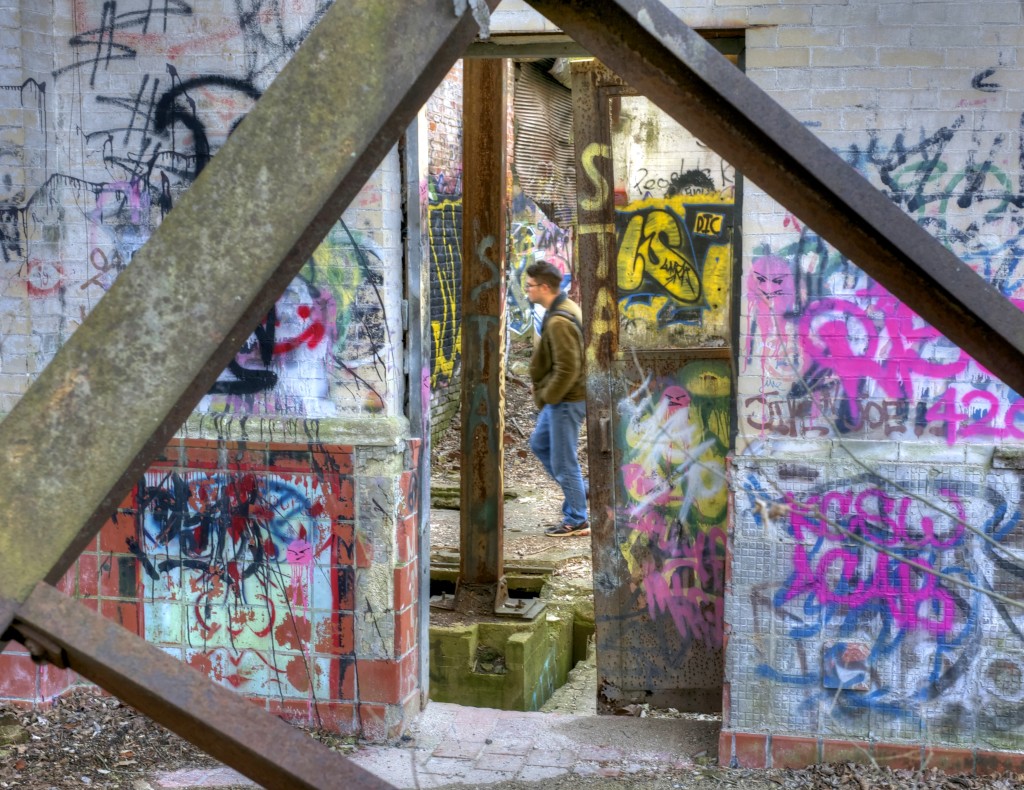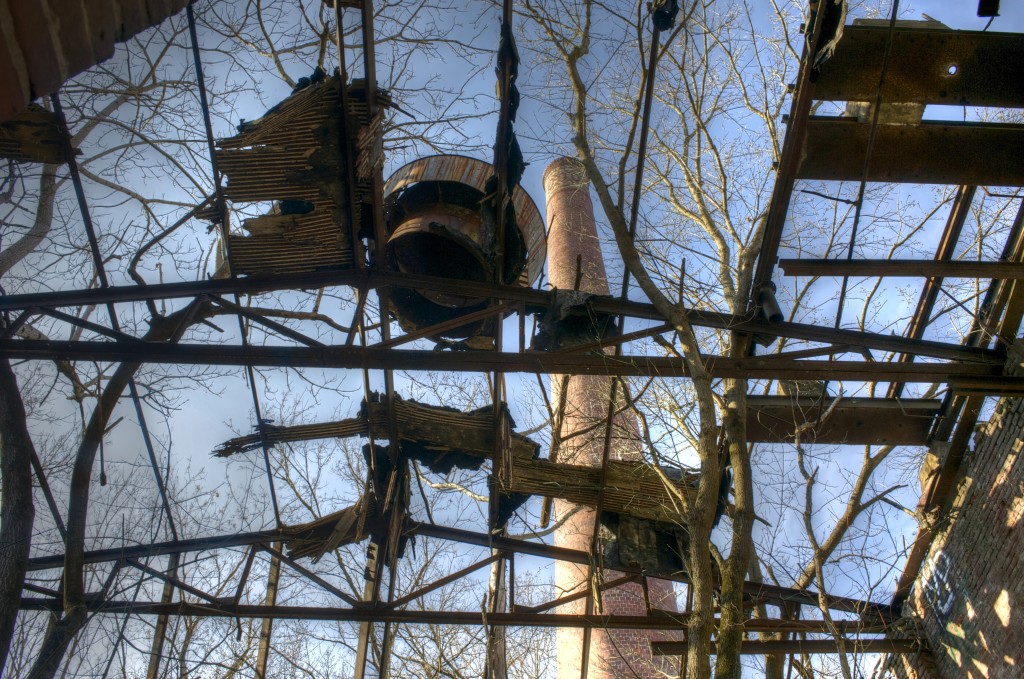 Only small bits of the roof remain along with a vent perched on the steel roof beams.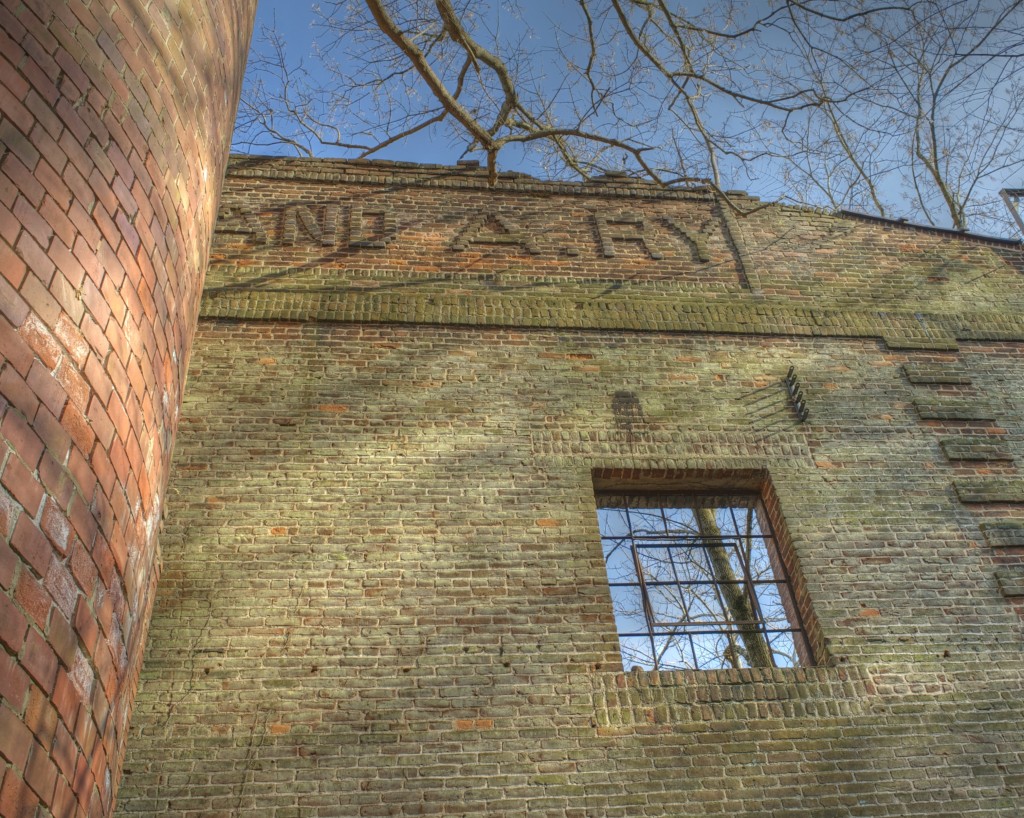 The signage on the exterior wall done in brick is still clearly legible: "C. AND A. RY"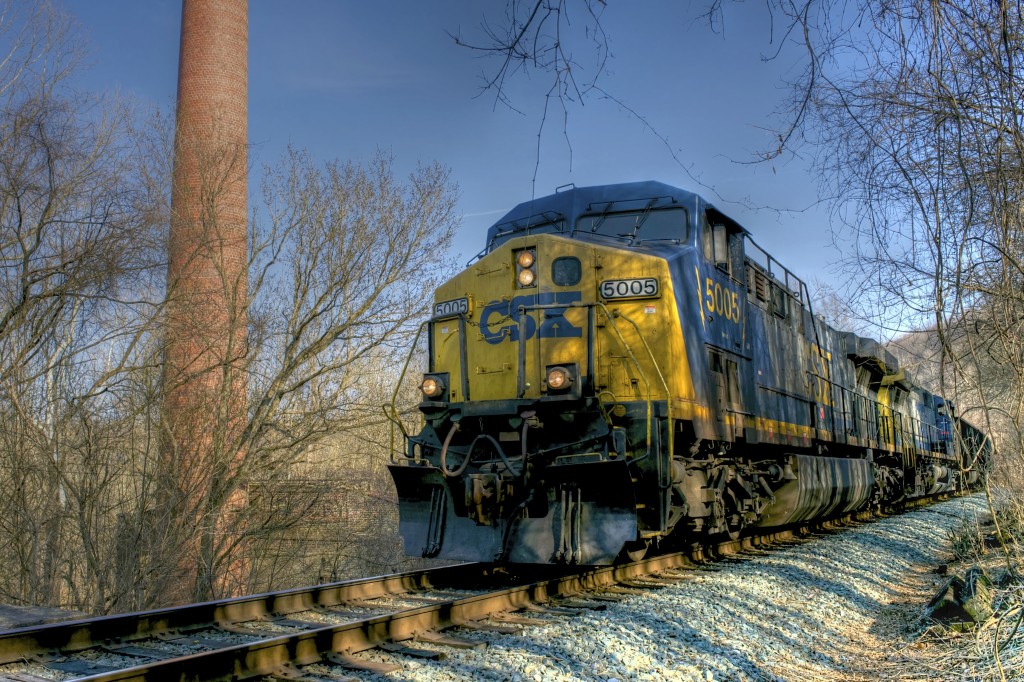 An empty coal train passes the abandoned power plant.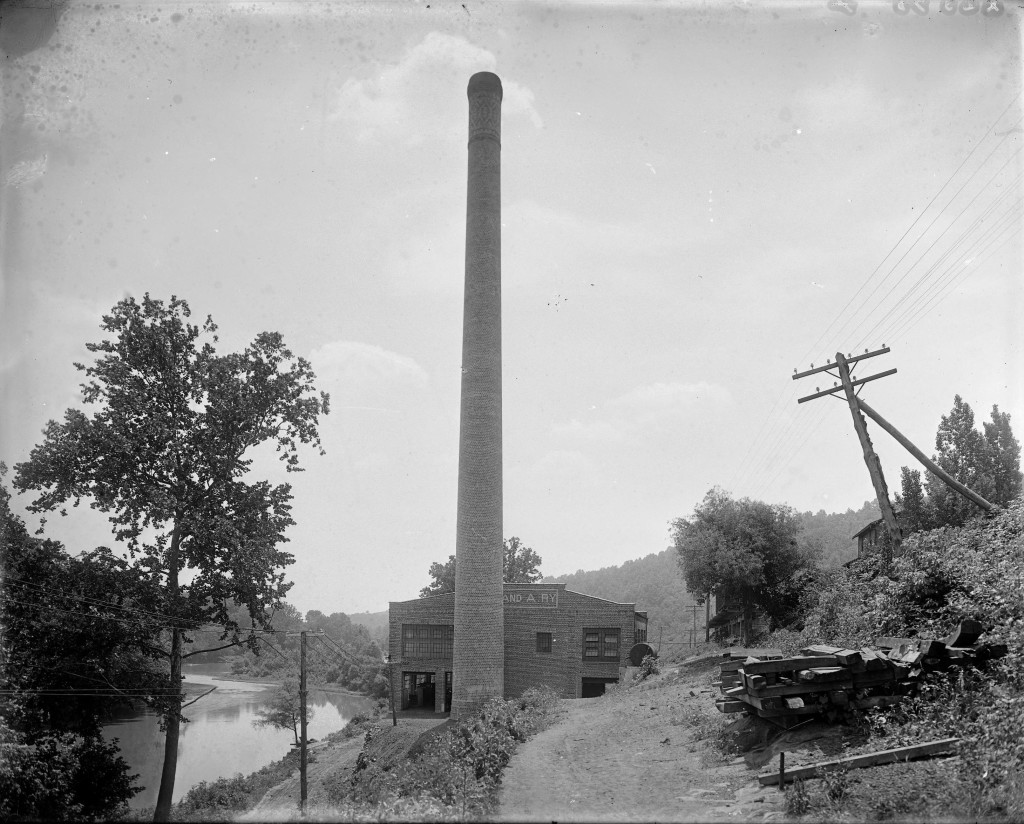 The plant as it looked when first constructed a century ago.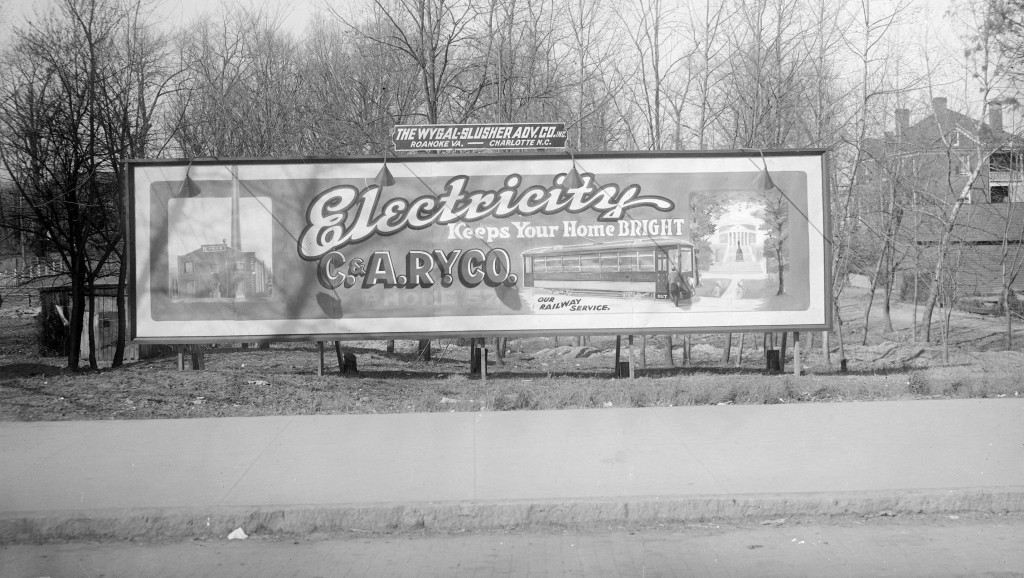 This billboard, located on West Main Street in the early 20th Century, advertised electricity for the home and the electric trolley services of C&A Railway Company. The electric trolley service in Charlottesville had less than 4 miles of track and operated for about 4 decades, shutting down during the Great Depression.
All vintage images courtesy Specials Collections, UVA Library
All other photos © C'ville Images
All work is copyrighted and can only be used with permission.