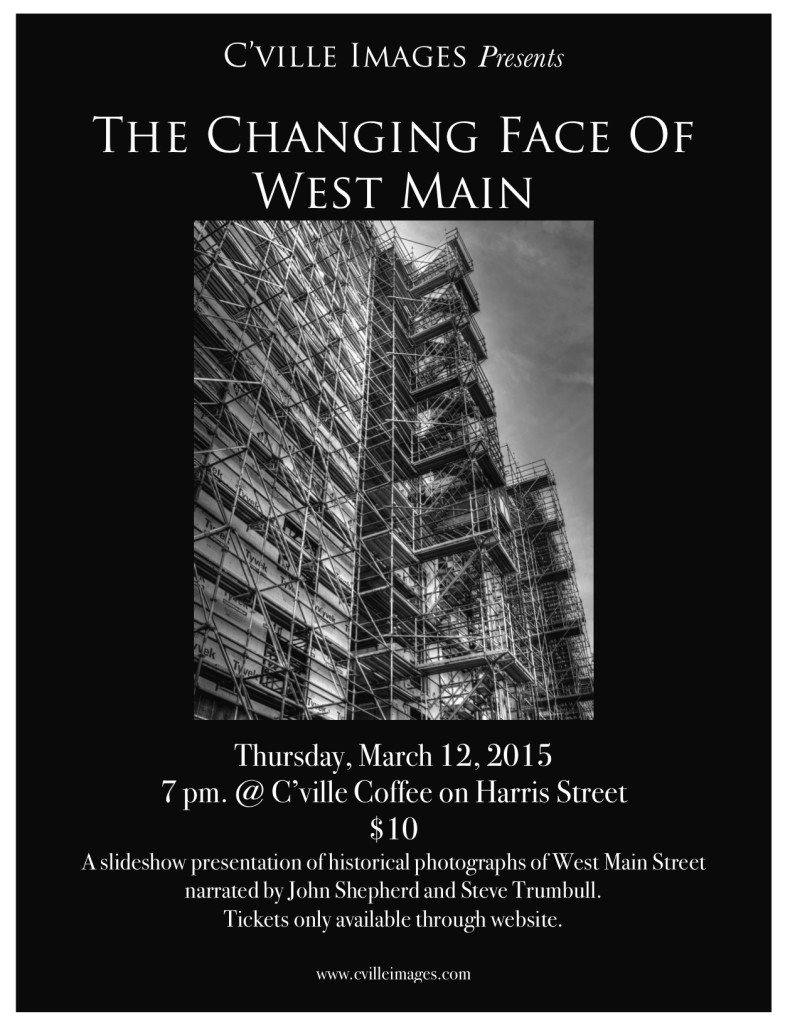 C'ville Images is starting a new season of photo presentations on Thursday, March 12th. This slideshow will be co-hosted by John Shepherd and Steve Trumbull and look at over 100 years of images of West Main Street in Charlottesville.
Arguably, this part of town has experienced more transformations than any other part of town and our "tour through time" documents these changes. Many of the photographs we'll show have not been publicly available before and many of the buildings (residences, auto dealerships, and hotels) are long gone or have dramatically changed. The evolution of this street continues today at a rapid pace making this a good time to take a long look back.
We hope you can join us.  Tickets are $10 and available by simply emailing Steve Trumbull  and stating how many tickets you'd like to reserve. Our shows tend to sell out so get your tickets early.