Second in a series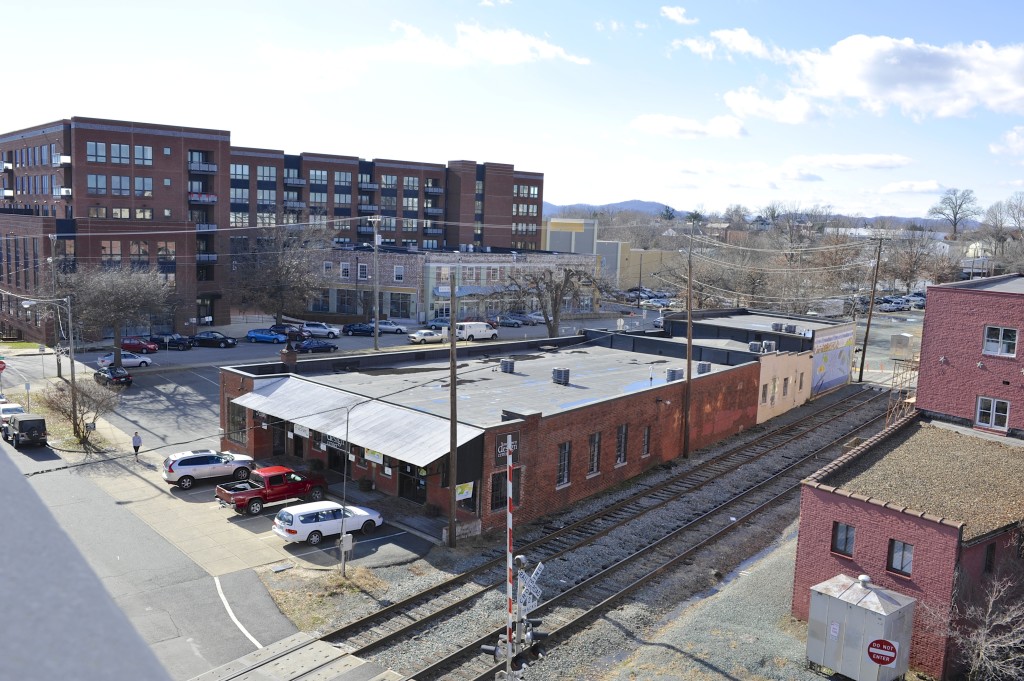 Dating to near the turn of the Twentieth Century, this one-story building in Charlottesville's warehouse district just a couple of blocks south of First and Main, served as a distributor of local produce to restaurants and groceries in the Charlottesville area throughout the first half of the 1900s.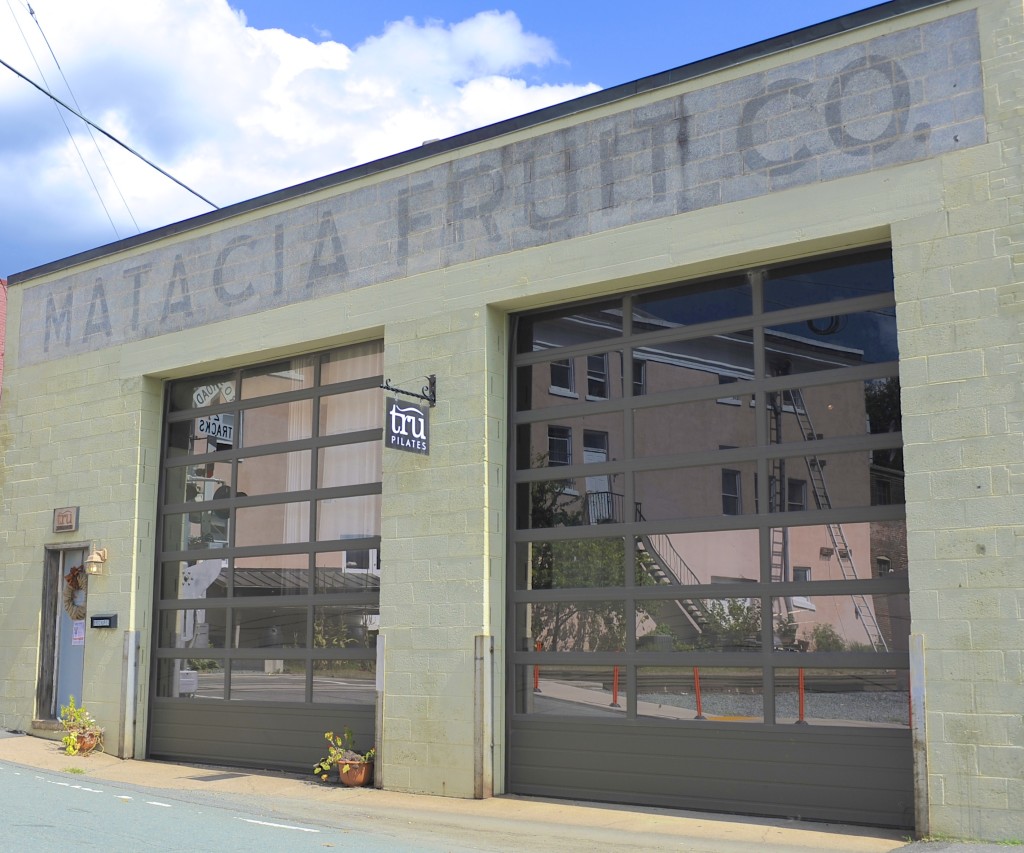 Owned and operated by Gus Matacia and several of his sons, Matacia Fruit Company was a very successful local business. Its location adjacent to the railroad tracks made for easy transfer of imported fruit from trains to the warehouse from which it could then be loaded on trucks for delivery around town.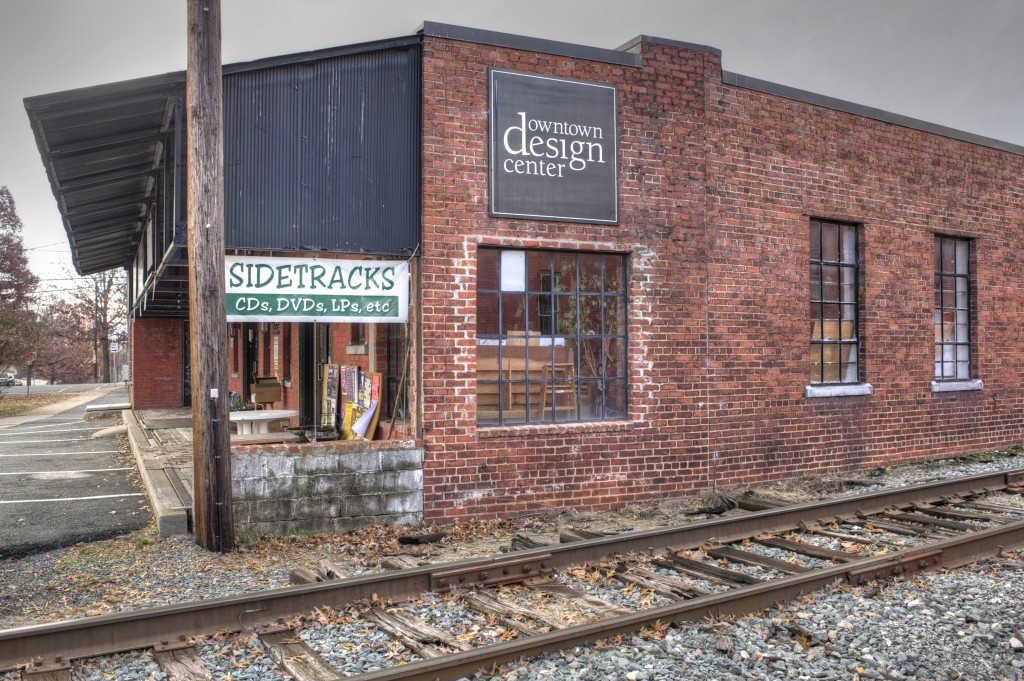 For some period of time the warehouse served as a repair shop for power equipment as part of H.M. Gleason Hardware just across Garrett Street. The building now houses several small businesses including Sidetracks (a used record store), Posh (retailer of vintage clothing and jewelry) and a Pilates studio, among other businesses.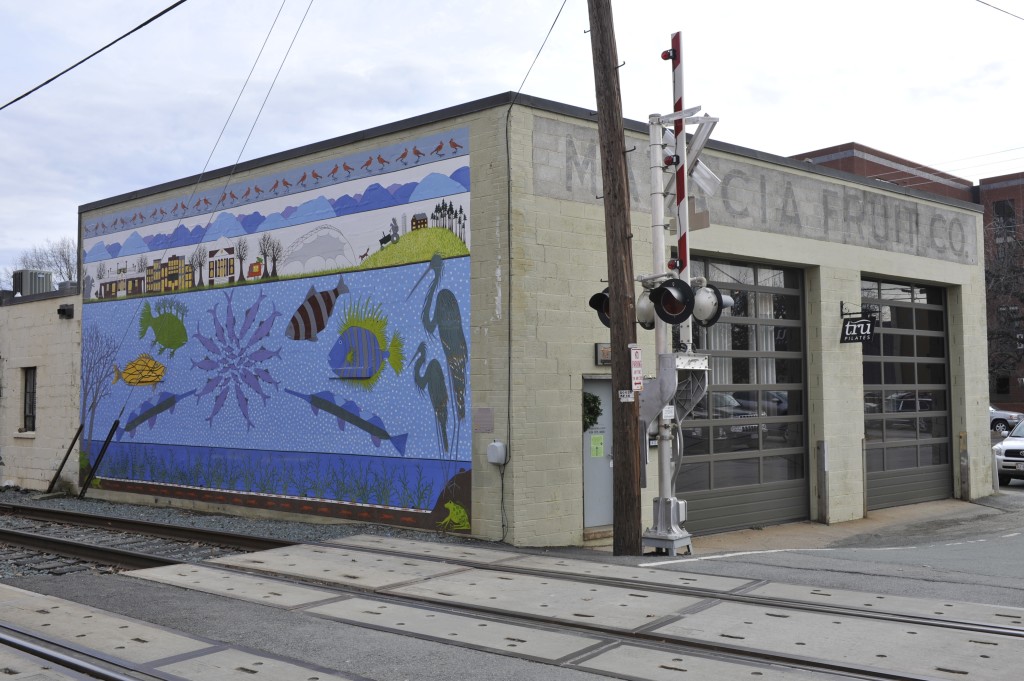 One wall of the building has been recently used for a mural.
More looks at the building and the businesses that have occupied it in recent years:
Consider supporting these businesses that help preserve local architecture by operating out of historic buildings like the Matacia Fruit Company Warehouse.
All photos ©2010-15 C'ville Images