First of a series.
Around the holidays and throughout the year, Charlottesville shoppers are encouraged to "buy local" and support area businesses, thereby contributing to the local economy. C'ville Images certainly supports this idea, but we'd like to propose another thing to consider when you're out shopping: If you would like to encourage historic preservation and hang on to a bit of Charlottesville of yesteryear, support businesses that occupy and preserve some of our town's older, or architecturally significant, buildings. A number of these businesses could easily relocate in a strip mall or build new facilities, but choose to make use of older buildings.
Some of these businesses are family-owned and the business itself is part of our history. Other businesses are investing in renovating and reusing existing buildings. This latest C'ville Images series will highlight a few of these.  Please support these businesses and take time to check out the buildings when you stop by. Many of these structures might just as easily be gone if it weren't for the shops, restaurants, and firms that occupy them.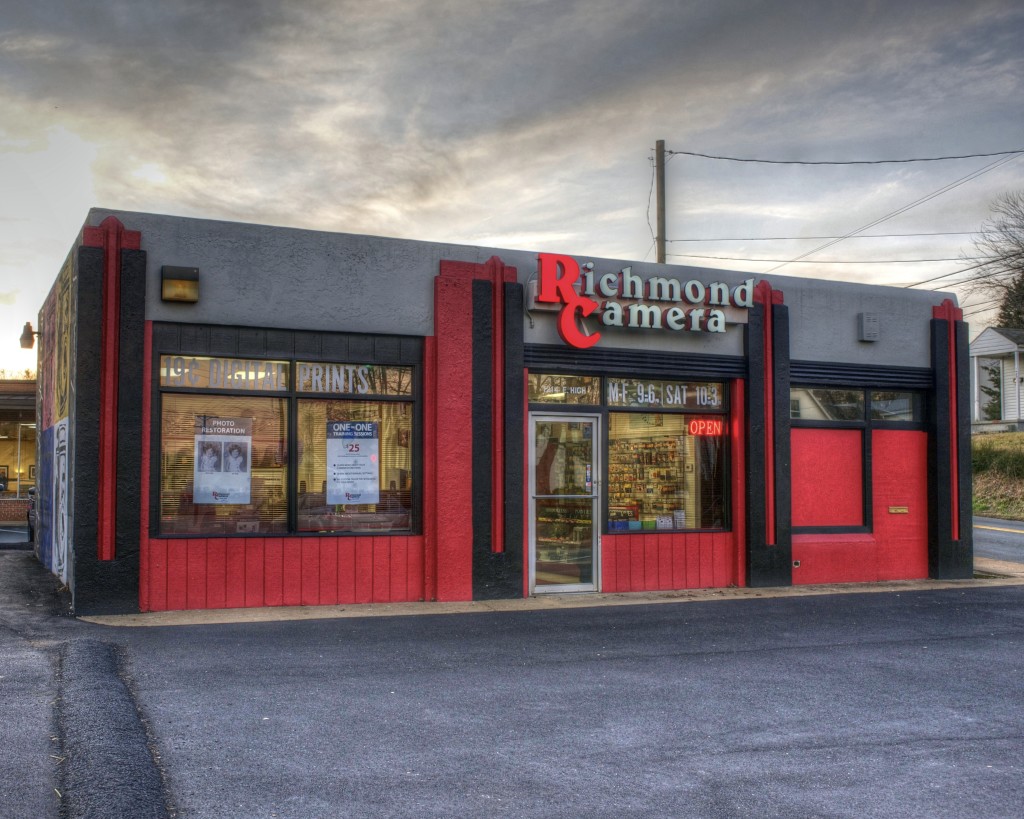 We will start with this shop at the intersection of East High Street and Meade Avenue. Although Richmond Camera is a nine-store chain across Virginia, their local shop here in Charlottesville is in an old Shell gas station.  We have not confirmed the date but we believe this building was built in the 1930s. If you look at the front of the building you can tell what were the service station's garage bays and where the office door was.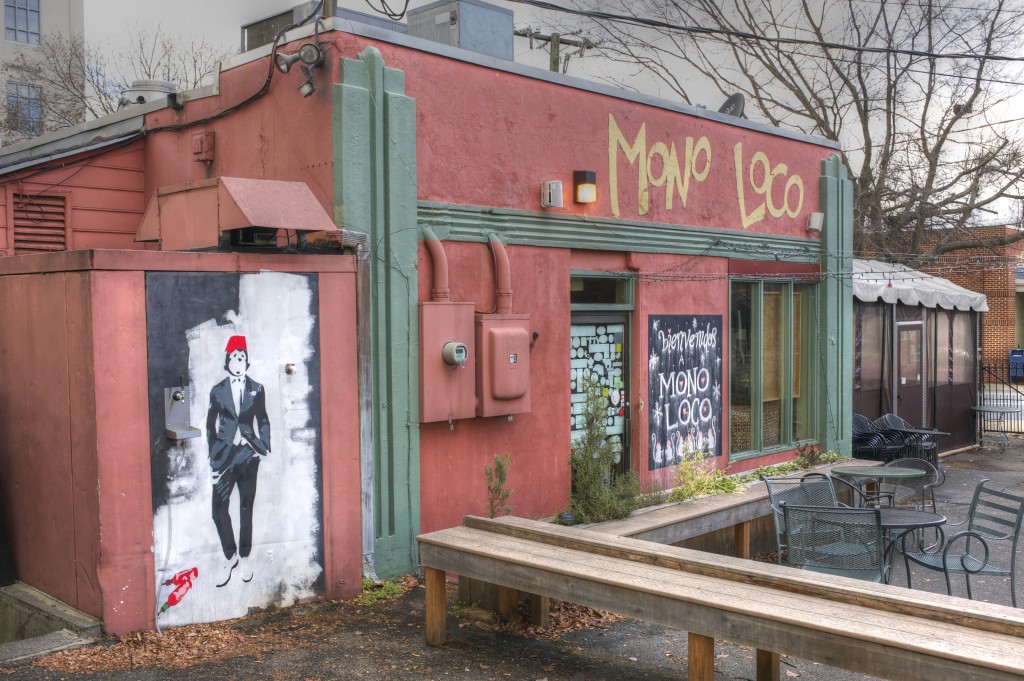 Another building of almost identical design can be found on Second and Water Streets, SW. This too was a Shell Station back in the day and has housed Mono Loco (serving nouveau-Latin cuisine) for a number of years.
Please check back in the coming weeks as we feature more reused and preserved buildings from around town.