This pair of "Then and Now" photos below were taken about 50 years apart.  Both show the view looking east from the intersection of Commerce and Fourth Streets, NW near downtown Charlottesville in what used to be the Vinegar Hill neighborhood.
The area was razed during the 1960s federal program of "urban renewal."  Unfortunately, plans to rebuild this area did not unfold quickly and the area sat mostly vacant for years only adding to the bitterness and frustration felt by the citizens who had to move from this predominantly African-American neighborhood.
Today the area that was known as Vinegar Hill contains a shopping center, Federal Courthouse, restaurants, and the Omni Hotel.  In the current day photograph you can see new construction underway for another hotel that is replacing a couple of the very few buildings spared by the 1960s demolition.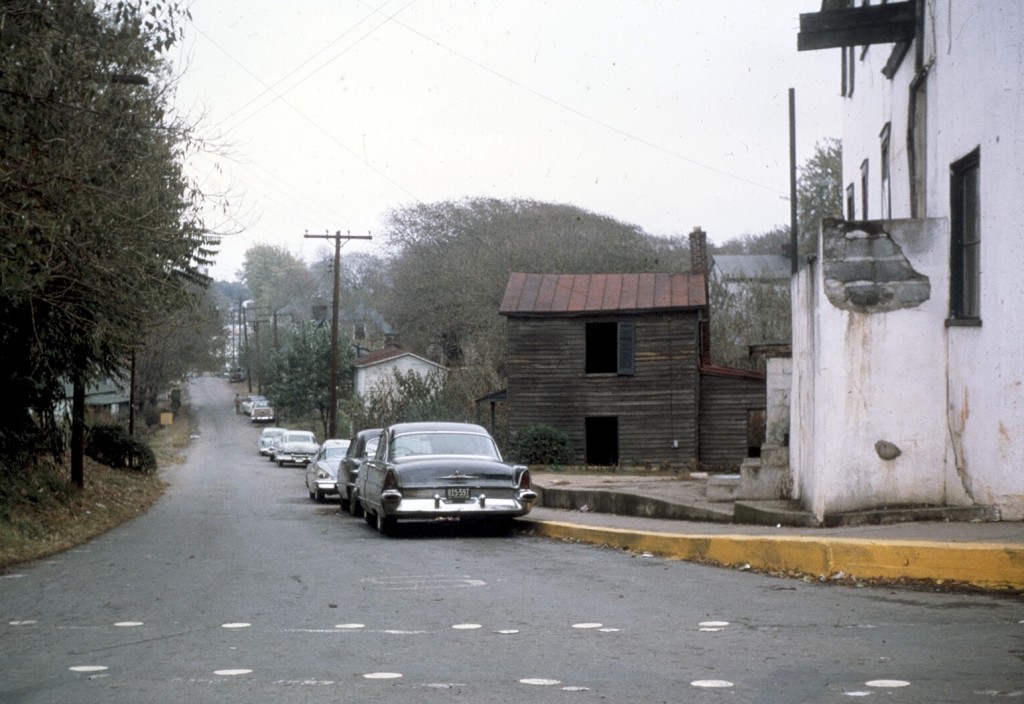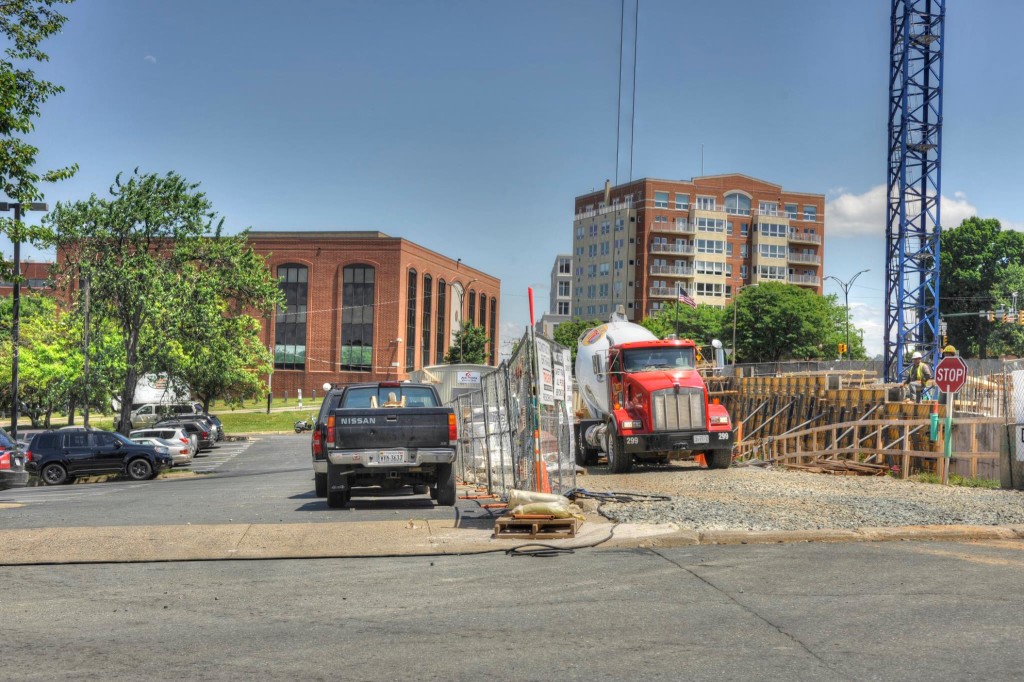 The aerial photograph below shows the Vinegar Hill section of Charlottesville in the context of the rest of downtown and prior to the urban renewal demolition.  The red circle marks the intersection of Fourth and Commerce, the location where the above photos were taken.  This aerial also looks toward the east. We have not been able to determine the exact date of this aerial photo but, based on the buildings and infrastructure of the period, is dates sometime between the late 1950s and early 1960s. (click on the image for a detailed view).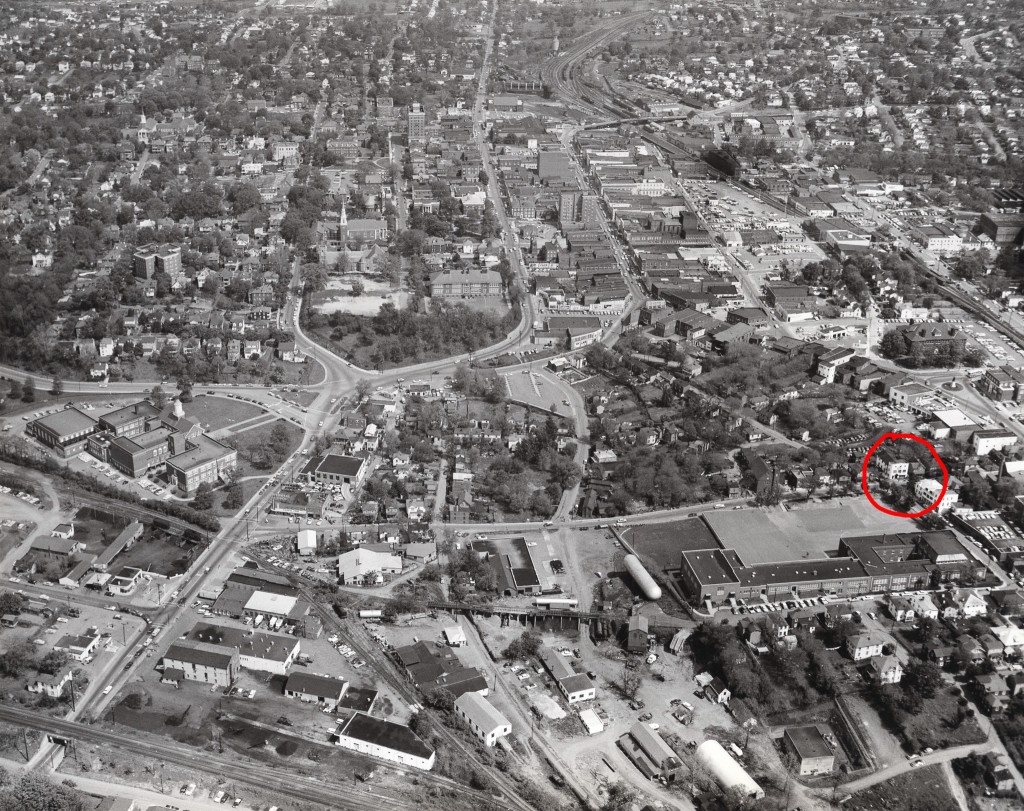 "Then" by Ed Roseberry, "Now" by Steve Trumbull, Aerial photo by Ed Roseberry.
© 2014-15 C'ville Images