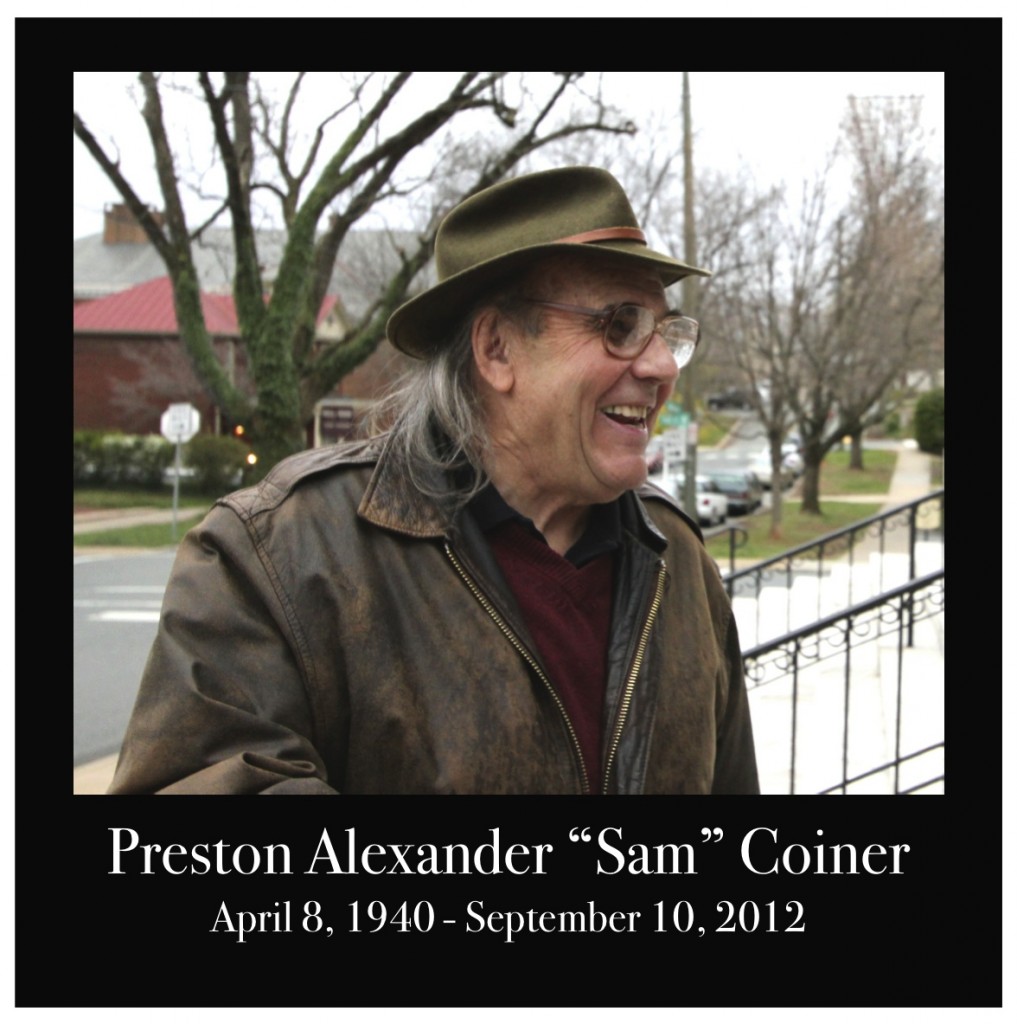 It has been two years today since I lost a good friend, mentor, and frequent companion in my explorations of local C'ville architecture and history.
Preston Coiner was "retired" but you'd hardly have known it. He worked every day: on volunteer work in his community, on renovating old buildings, and on art and woodworking projects at home.  When his feet stopped moving and there was someone nearby to talk to, he could tell stories and share recollections for hours (no exaggeration) of the "old" Charlottesville where he grew up.
Preston spent his career in the junk business, salvaging metal from demolition projects and processing metal materials at his scrap metal business, Coiner's, on the east side of town. Preston was a big man from his teen years on, with the strong hands of someone who never shied away from work. His stories often included experiences (adventures, even) in the junk business. The tales usually had a humorous twist or some significant tie-in to C'ville history.
He kept an office on East Market Street for years and in late 2011 moved it to a beautifully renovated building on High Street. He lived close enough to walk to and from the office. He was still hands-on with a lot of the renovation work, indeed it was an accident on an historic preservation project that led to his death in September 2012.
His stories were funny and clever but Preston often wove in a bit of wisdom or advice on working and living well. He never seemed to mind his humble background as a junk man without a college degree.  It kept him modest, certainly more modest than is typical of someone with even a fraction of the accomplishments Preston has had.  He was successful in business and turned that success into useful volunteer work and dedication to historic preservation, something his widow, Julie has continued with the 2012-14 renovation of the Young Building on Carlton Avenue. Preston loved to tell the stories but did not necessarily discuss his achievements.  It took many months of me asking before he revealed the impressive range of properties he had owned and restored.
Rarely does a day pass that I don't think of something I wish I could ask Preston: "What was that building before?"  "When did they use that material?"  "Who lived here back then?"  As I have learned more about local history and done research at UVA and through other local resources, I want to share these new discoveries with Preston:  "Did you know that restaurant used to be here!"  "That was the same owner as the building three blocks over!"  "That family goes back to the early ninetieth century in Charlottesville!"  Tid-bits that might bore anyone else, but things that I know he would appreciate and store away, adding to his vast knowledge of his life-long hometown.
I miss our long walks on the downtown mall, sharing observations, and I miss driving the backstreets of town trying to piece together some architectural mystery.
But if I had just more more day, one more afternoon with Preston, I think I would just sit there on the front steps of his house in North Downtown and listen.
"Listen to your junk man…" –Bruce Springsteen from "New York City Serenade"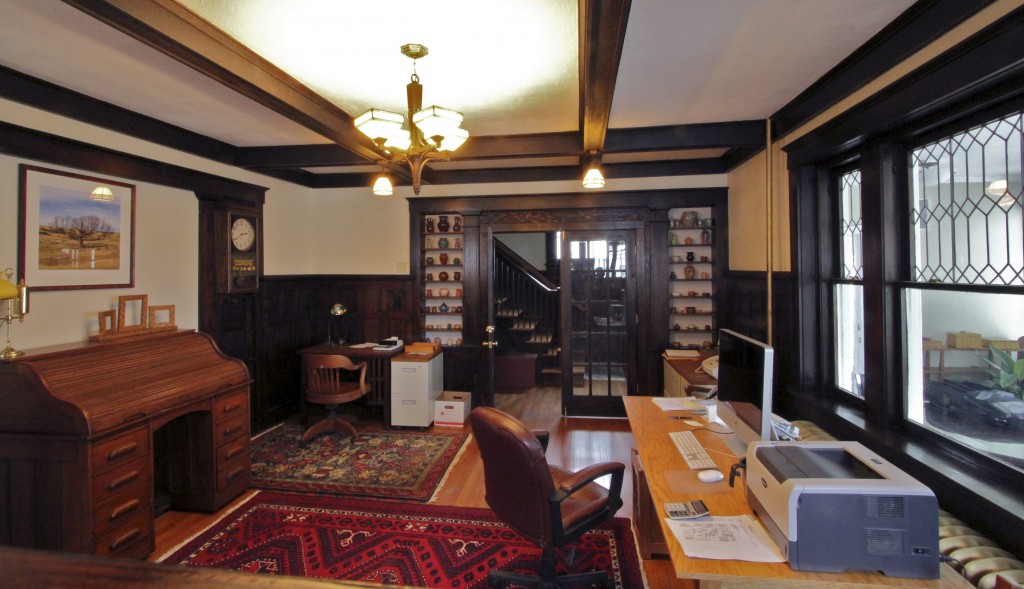 Preston's office on High Street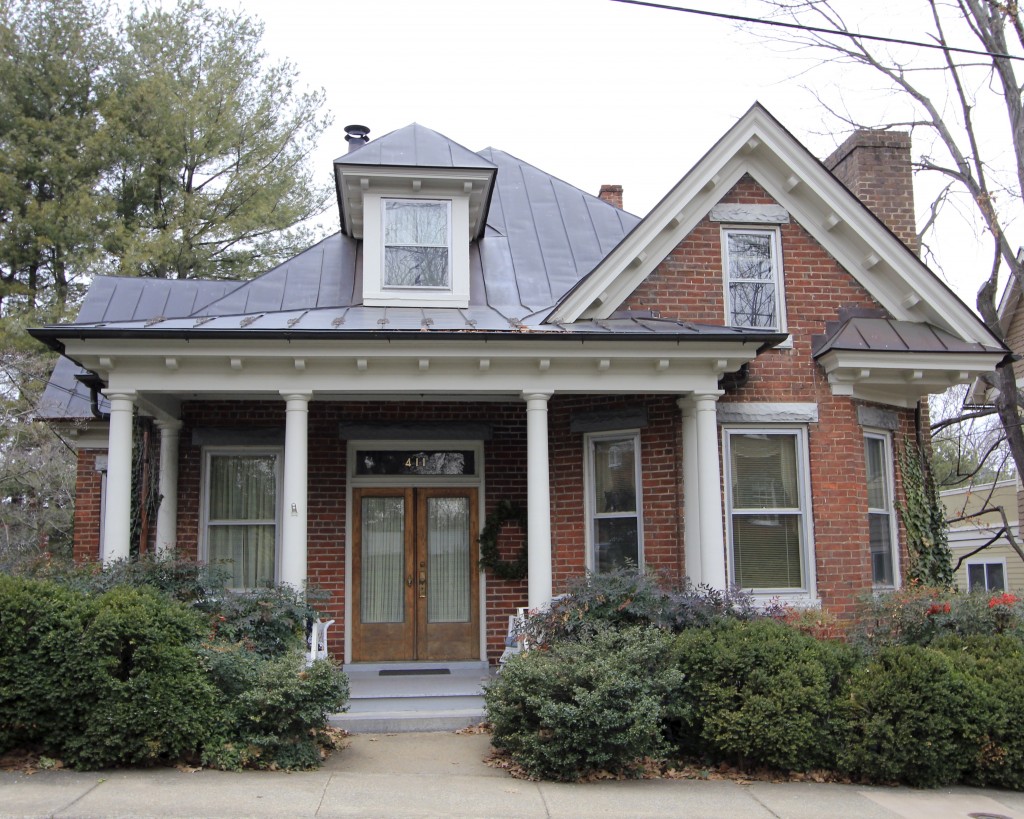 The Coiner Residence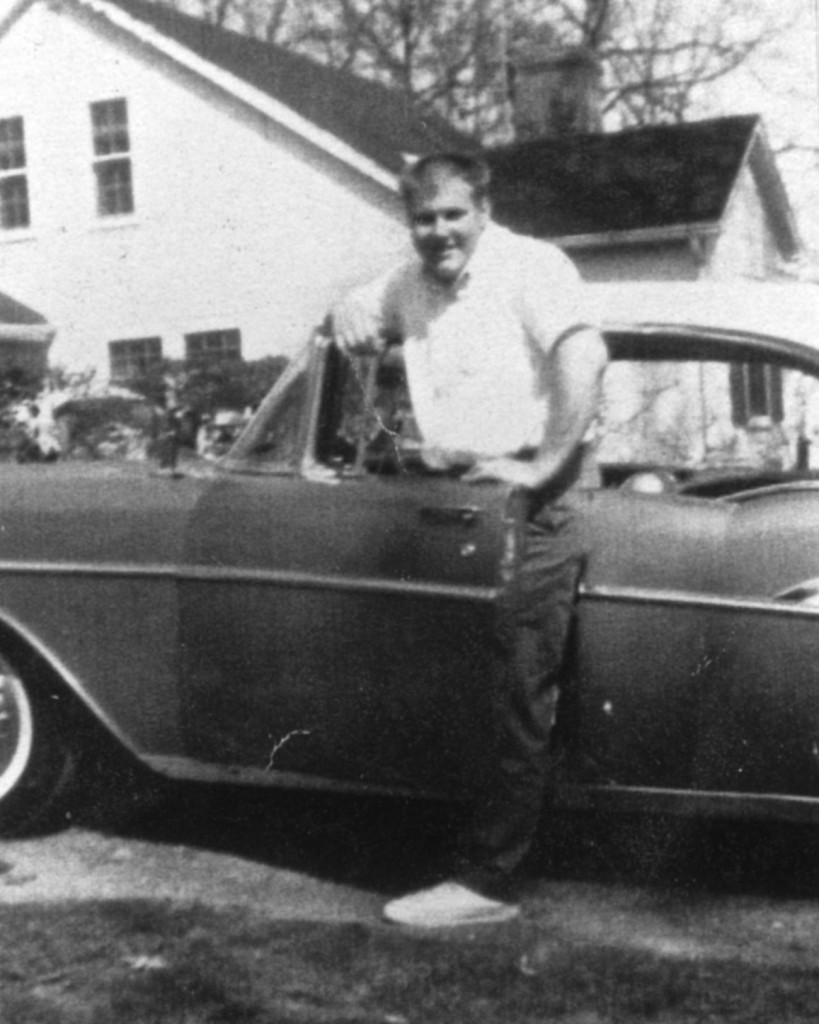 Preston in his younger days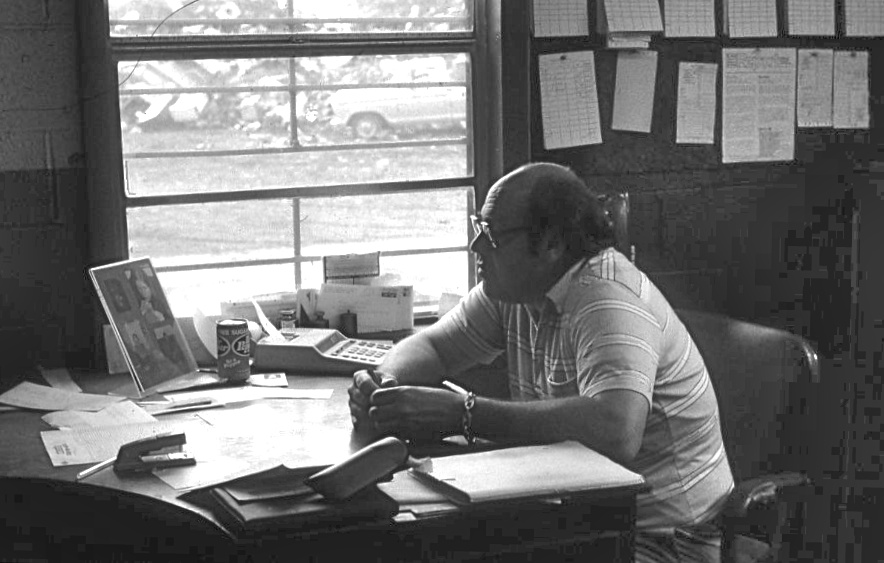 Preston in the office at Coiner's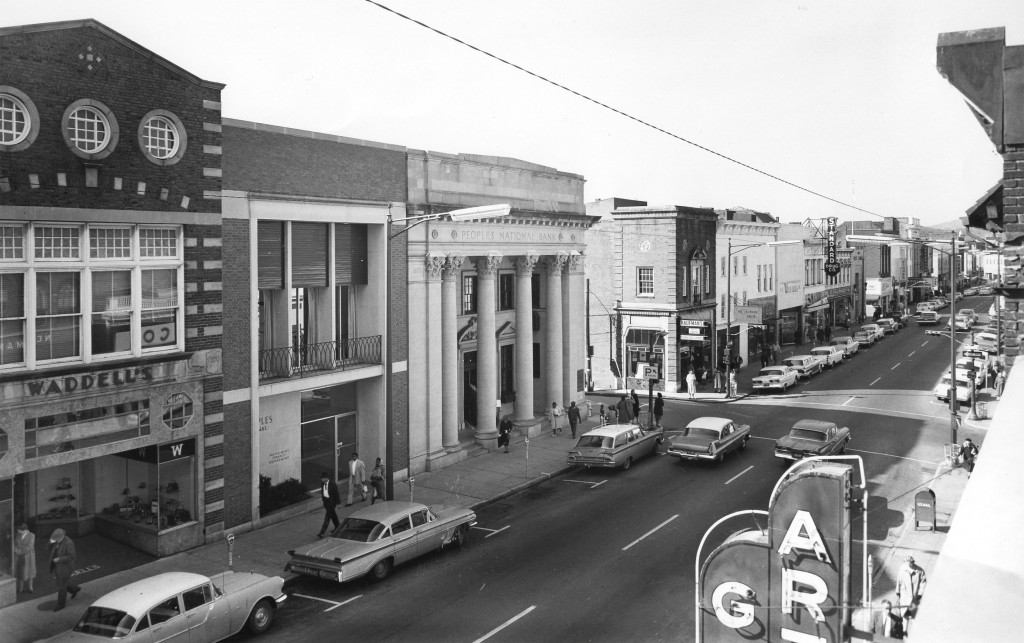 The Charlottesville of Preston's youth
More pics can be found in this post I did a year ago.
Color photos by Steve Trumbull. B&W images of Preston courtesy the Coiner Family. Main Street photograph by Ed Roseberry.