September 2014 is shaping up to be one of the busiest months for C'ville Images since we've started.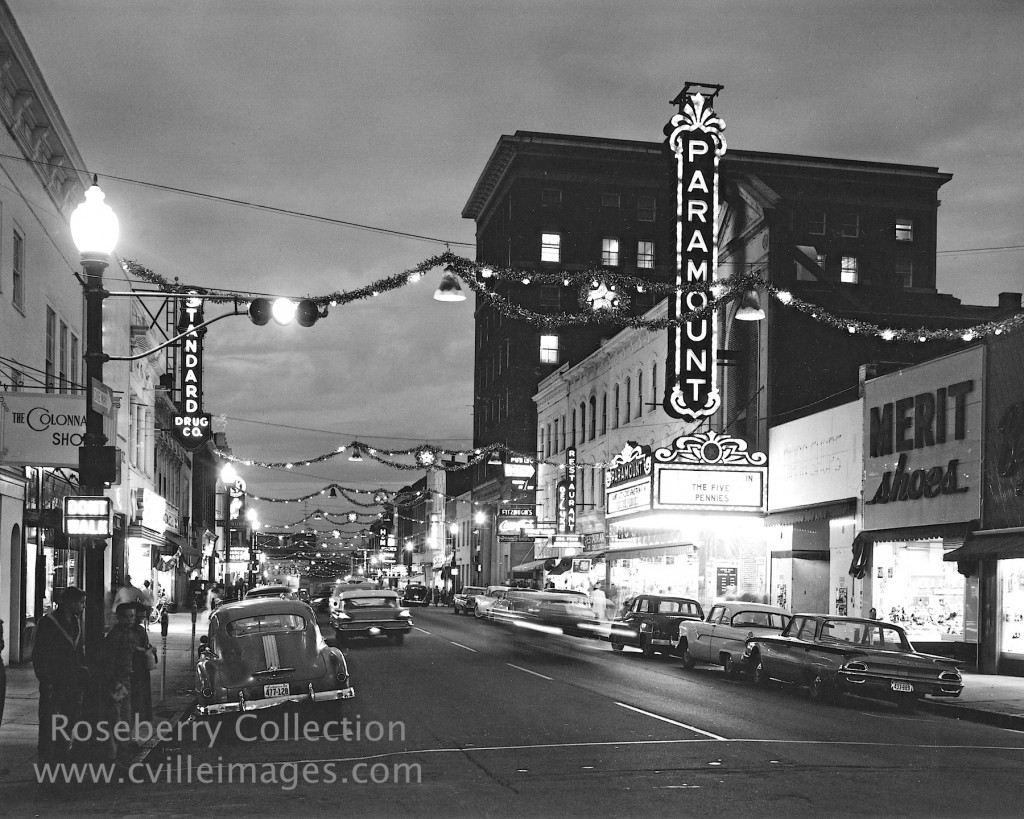 The September slideshow at C'ville Coffee will be held on Thursday, the 11th, 7 pm.  The program, called "Signs of C'ville" will feature signage and storefronts from Charlottesville over the past 100 years or so. Just a handful of tickets still available. Reserve yours now!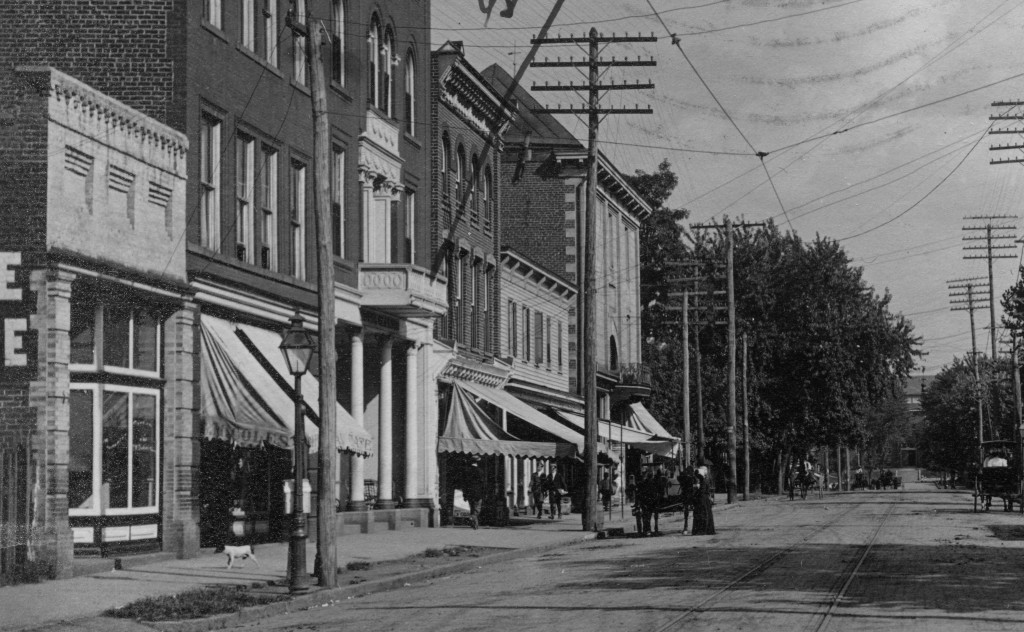 Even as we put the finishing touches on the September show we are also looking ahead to October's program and scanning dozens of postcards from the postcard collection of former Charlottesville Mayor Dave Norris. We were fortunate to acquire Dave's extensive collection a couple of years ago and are now thrilled to have him join us and take us on a narrated tour of the collection. The detail shown above is from a photo postcard of West Main Street from a century ago.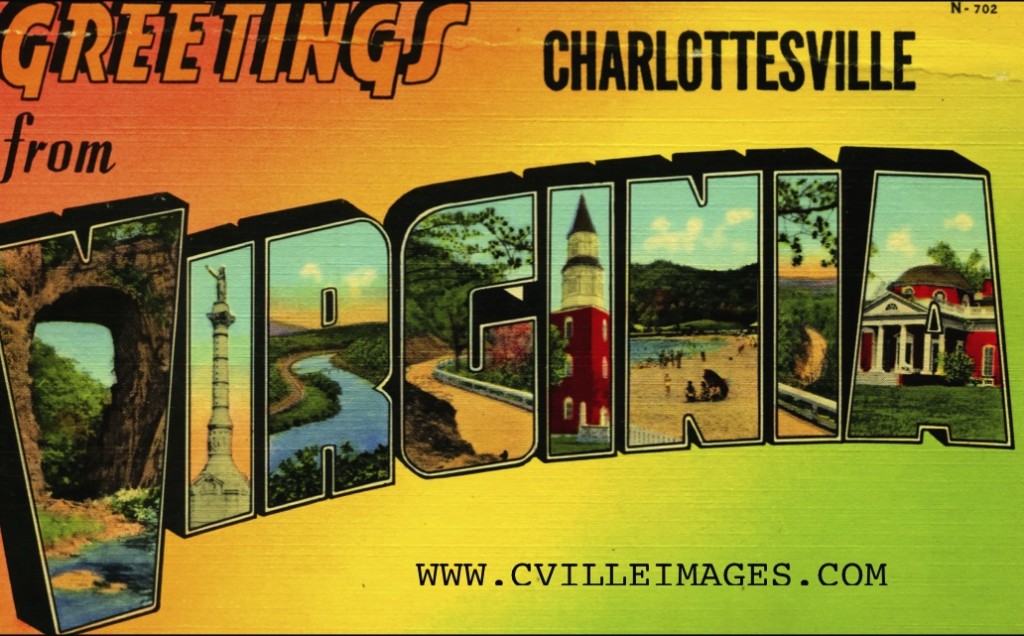 C'ville Images will be working with Mr. Norris throughout September as we scan, research, and prepare for the October show.  Ticket sales for this special event will be announced later in September.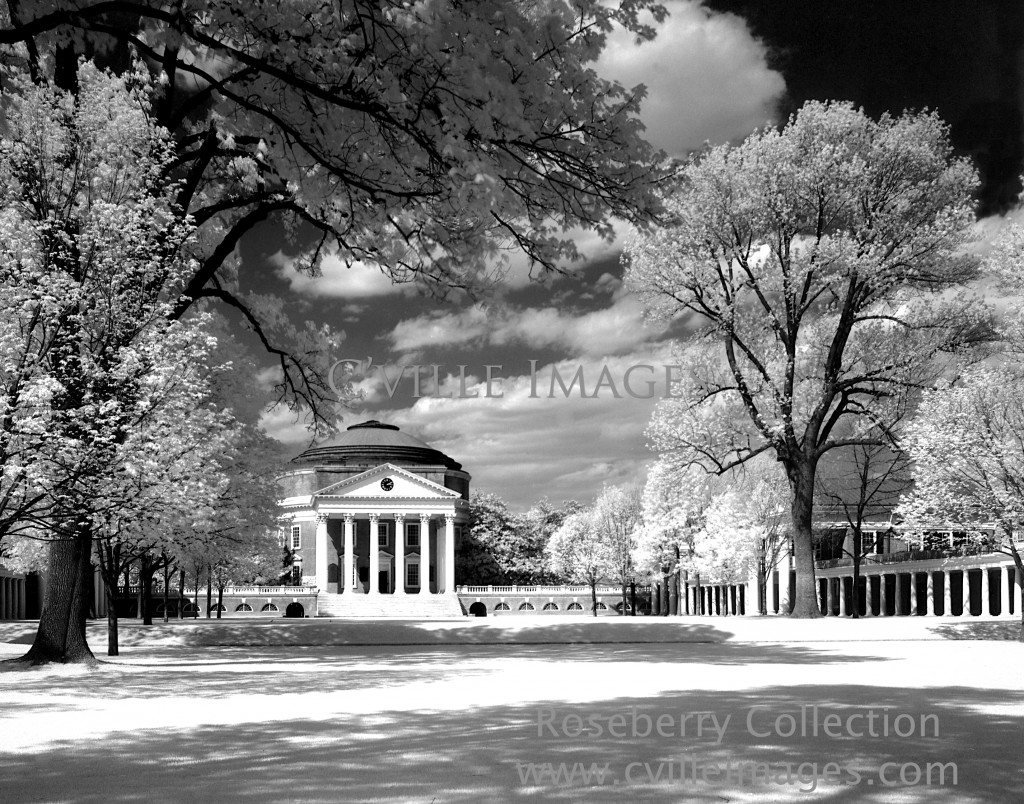 This week, however, we are working with C'ville Images supporter and contributor, Lisa Bergstrom, who is writing and researching a story for the website. The subject is from the Grounds of UVA (Hint: It's NOT in the photo above) and one that has been overlooked or misunderstood by many who have come across it.  We are currently gathering additional images and will post this extensive piece next Sunday. You won't want to miss it!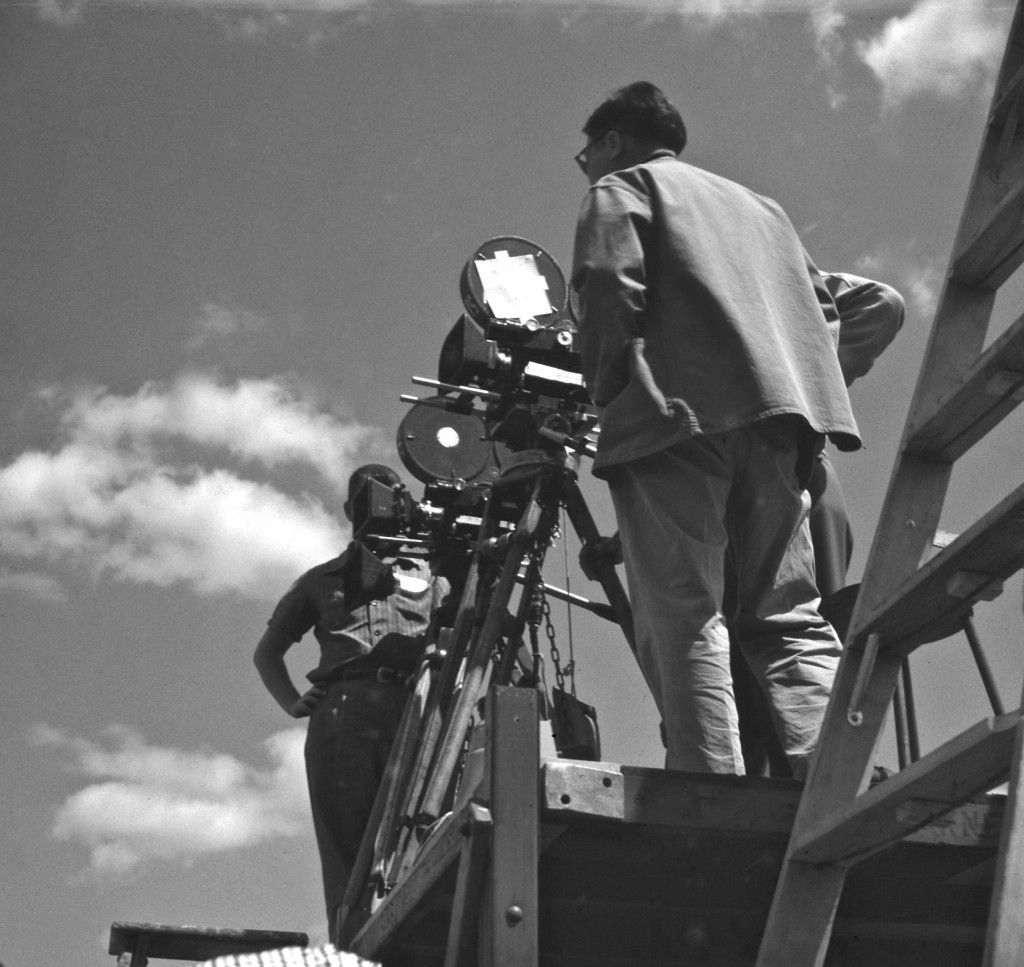 Another event this month will be the screening of "Giant", the 1956 film starring Rock Hudson and Elizabeth Taylor. Parts of this epic movie were filmed near Charlottesville and frequent C'ville Images contributor Ed Roseberry was on the set.  Ed and I will be presenting an introduction to the screening at the Paramount on September 28th showing a few of his behind-the-scenes photographs.  Details forthcoming.  The screening is sponsored by Karyn Trumbull who is a real estate broker with Nest Realty and the primary financial contributor to C'ville Images.
And, as always, C'ville Images will continue its work scanning vintage images, documenting current-day Charlottesville, and telling some interesting bits of C'ville history through our website and Facebook page.
Thanks to everyone who shows their support by attending our programs, purchasing prints, and making small donations through the website.  All this helps us continue our work here at C'ville Images.