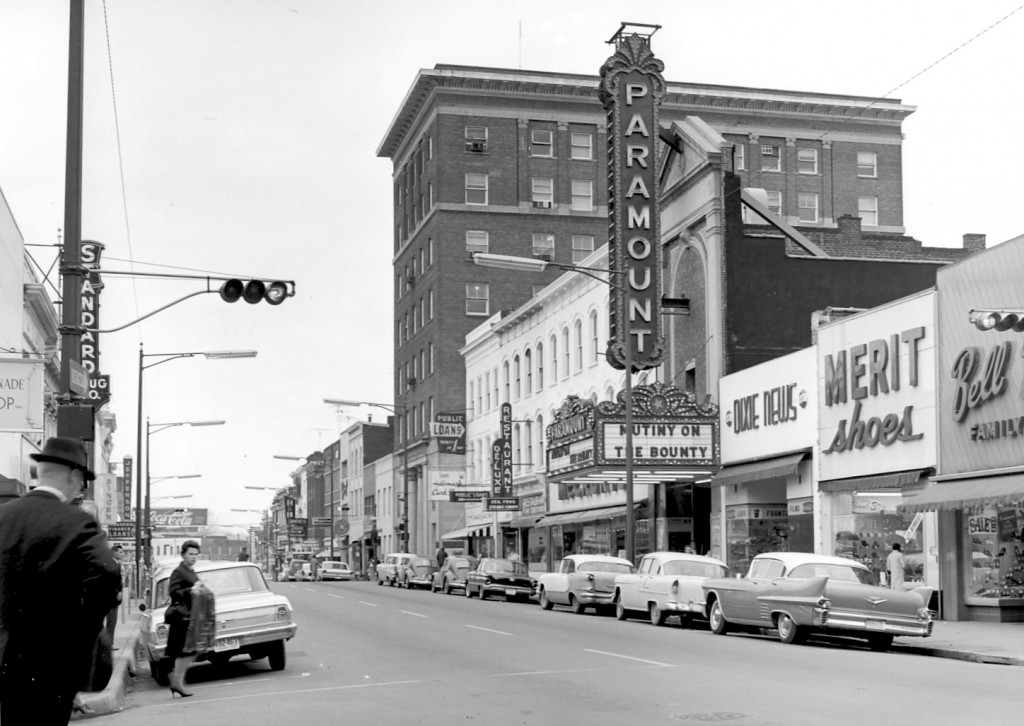 One of our more popular C'ville Images shows from 2013 featured signage and storefronts from Charlottesville over the past 100 years. We have reworked the program to include many new images that we have gathered over the past year and a half since we first did the show. This new program will be shown at C'ville Coffee on Thursday, September 11 at 7 pm.. Ticket are $10 and are on sale now.  Reserve yours by contacting Steve Trumbull.
This is the first of our series of slideshows at C'ville Coffee for this fall. We do a monthly program (occasionally taking a month or two off), showing vintage photographs of Charlottesville, each month with a different theme, subject, or guest speaker.  If you have joined us in the past, you know they are well-attended and that the tickets usually sell-out quickly.
These are original programs, produced by C'ville Images, and include many photographs you will not see elsewhere. The $10 admission helps to support the work we do collecting, digitizing, and showing vintage C'ville images. You can also help us keep C'ville Images going by making a small donation or by purchasing prints from us. We've greatly appreciated all the support over the last few years and are very grateful for the overwhelming attendance at our programs.
So, join us in September for "Signs of C'ville," presented by Steve Trumbull.  Nothing will transport you back in time quite the way these photographs of old (and often familiar) signs and shops will. Light on history, heavy on visuals. You won't want to miss this one!
Photo of Main Street, Charlottesville by Ed Roseberry, 1960