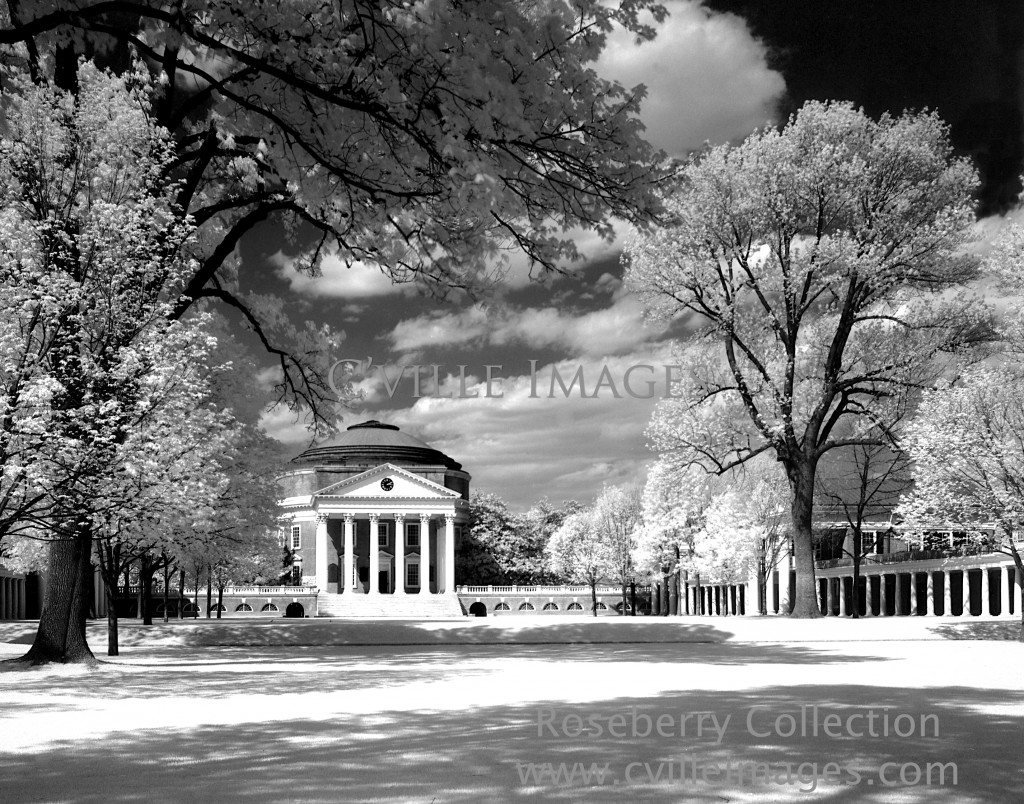 The latest edition to the Roseberry Collection here at C'ville Images is one of the hidden gems from Ed's archives. This photograph of the Rotunda and Lawn at the University of Virginia is certainly one of his finest. Originally undated, we have worked with Ed to determine it was taken, most likely, in 1954.
Roseberry was experimenting with black and white infrared film at the time and took several shots around Grounds and around Charlottesville using this type of film.  Using special filters on his Graflex 4×5 Speed Graphic camera, the exposure has filtered out most of the "visible" light, leaving infrared light to create an image that is other-worldly. Things that are blue (the sky, for example) appear nearly black and perhaps most dramatically, greens (such as lawn and tree foliage) appear nearly white, as that color reflects infrared light the way snow reflects visible light. The end result is a fantastical and surreal view of one of Charlottesville's iconic landmarks.
Ed has not published or shared this image before and C'ville Images is now offering it as a "Special Edition" print.  The print is 11×14 in size with borders and a matte-lustre finish making the print ideal for framing. The print you purchase WILL NOT have the watermark seen above.
The print comes with a signature card, signed by Ed in his classic, stylized signature that he has been using on his work since the 1940s. It also comes with an information sheet about the photograph. The cost is $60 for this special edition print (plus sales tax and shipping).  You can order yours by contacting Steve Trumbull at C'ville Images.  Quantities are limited. Proceeds go directly to the artist, Ed Roseberry, and to C'ville Images to help fund our continued scanning and research of the Roseberry archives. This print makes a great gift for anyone with a connection to UVA.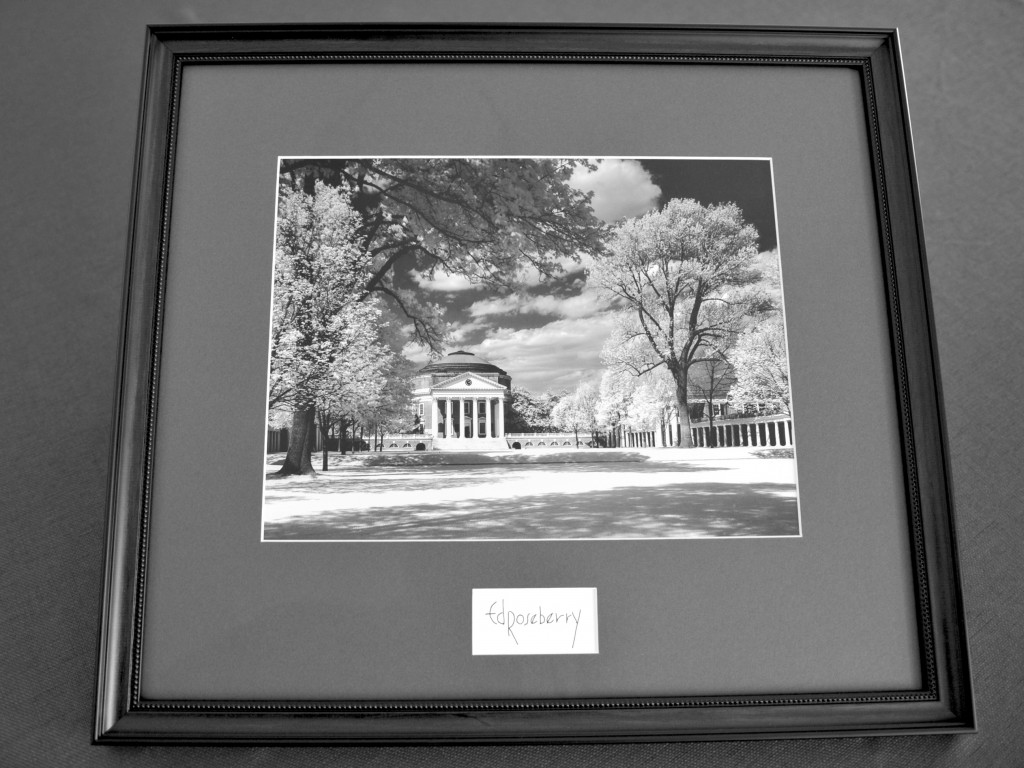 Properly matted and framed, the image is even more stunning.  For customers who plan to frame the print, we are including with the package a $35 discount coupon off the cost of framing at The Great Frame-Up, located in Rio Hill Shopping Center.  Stop by and see Jen, Mike, or Dale for high-quality framing services to display this Roseberry original in your home or office.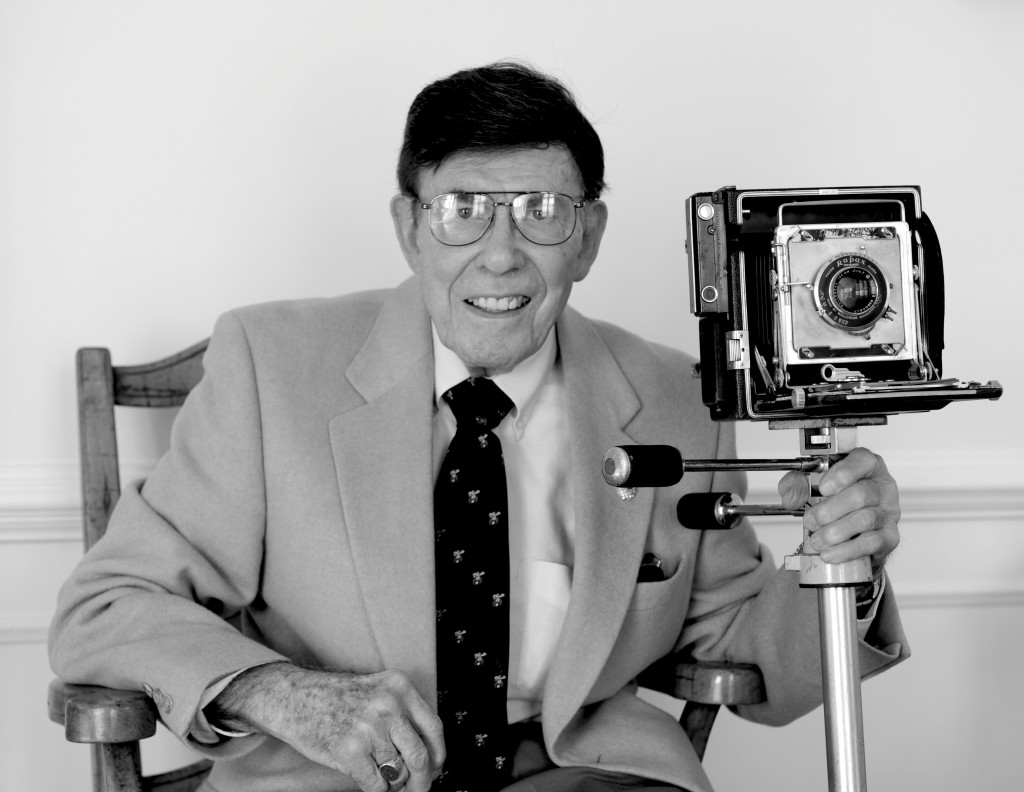 Ed Roseberry poses in this current day photo with the camera he used to create the Rotunda photograph 60 years ago. Many other Roseberry photos can be purchased from the Roseberry Collection here at C'ville Images.